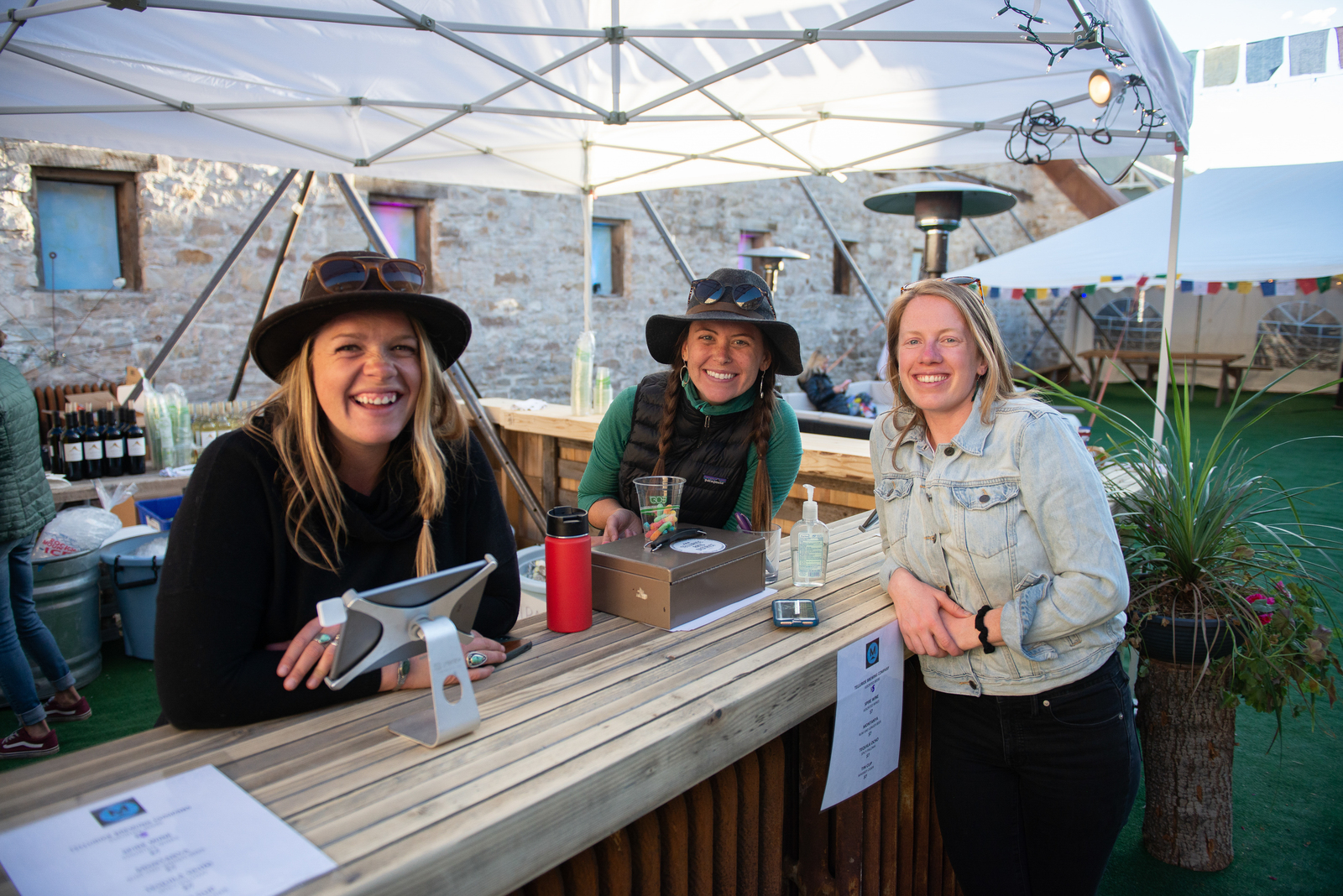 Volunteer for Mountainfilm
2023 VOLUNTEER APPLICATIONS OPEN FEBRUARY 1.
How does Mountainfilm transform the tiny alpine hamlet of Telluride, Colorado into a world-class documentary film extravaganza? Volunteers! For each festival, we rely on the support of 250 amazing volunteers.
How it works:
You must be available to work during the festival weekend. The majority of volunteer shifts begin on May 25 and end on May 29, 2023. Some volunteer shifts will begin on Thursday, May 24, 2023.
You must be at least 18 years old to volunteer.
In exchange for approximately 20 hours of work, volunteers receive a Volunteer festival pass.
Unfortunately, we do not provide lodging accommodations for volunteers.
Have more questions? Read the volunteer FAQ below.
Apply Now to Become a Volunteer
Mountainfilm's Volunteer Credit Card Policy
A credit card is required as part of the Mountainfilm festival volunteer application process and must be associated with your festival pass on Eventive. Your credit card acts as a security measure for the completion of your shifts, but we will not charge any amount unless you fail to complete your volunteer obligation. If you do not fulfill a shift on your schedule, we will charge your card.
Canceling Your Volunteer Application
We hope you won't have to cancel your volunteer application, but if you must, you have until Monday, May 1 to let us know. Please send your request to cancel by emailing the volunteer coordinator. Emergency cancellations will be dealt with on a case-by-case basis.
Volunteer FAQs