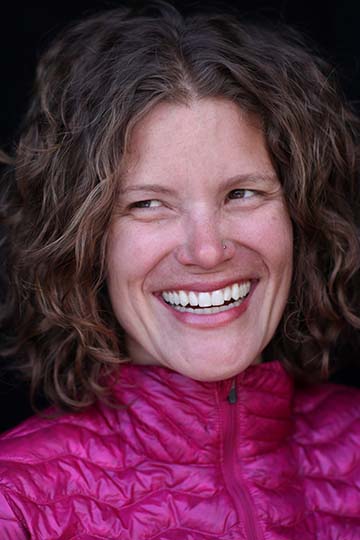 Majka Burhardt
Majka Burhardt's stories — of challenge, humanity and the fine line between extreme and acceptable risk — inspire audiences everywhere. As an author, professional climber, filmmaker and entrepreneur, she has spent two decades exploring the globe. Burhardt is the founder and director of Additive Adventure, an organization that goes beyond exploration to build cultural and environmental connections. Her first book,
Vertical Ethiopia: Climbing Toward Possibility in the Horn of Africa
, was short?listed for the Banff Book Award. Her second book,
Coffee Story: Ethiopia
, was featured by Starbucks in 2013. In 2010, Burhardt produced
Waypoint Namibia
and was nominated for an EPIC Emerging Artist Award for her work as the executive producer. She is the founder and director of LEGADO, which inspired the film
Namuli
(Mountainfilm 2016), a film about her climbing and conservation research at Mount Namuli, Mozambique's second-highest mountain and a critical target for conservation in southeast Africa. Burhardt is an ambassador/athlete for Patagonia, Petzl, Scarpa and Julbo, as well as an American Mountain Guides Association Certified Rock Guide.