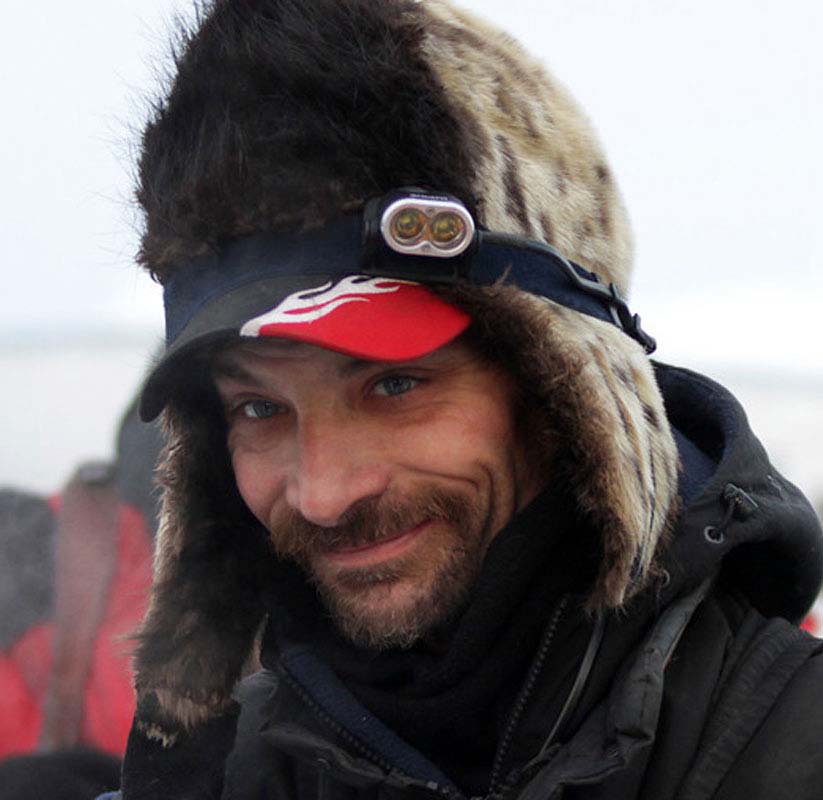 Lance Mackey
Born and raised in Alaska, Lance Mackey grew up around dog mushing. His father was one of the founders of the Iditarod Trail Sled Dog Race and won it by one second in 1978. In 1983, Mackey's oldest brother won the Iditarod. Mackey wanted to win the Iditarod, as well, but his dream almost ended with a diagnosis of throat cancer in 2001. Determined to race, he started the 2002 Iditarod with a feeding tube in his stomach and had to drop out halfway. For the next several years, he ran dogs and dreamed of winning the Iditarod.
In 2005, he won the Yukon Quest, another challenging 1,000-mile sled dog race. Repeat victories in 2006, 2007 and 2008 make him the first Yukon Quest Champion to win the race four times and the only person to win four times consecutively. In 2007, he returned to the Iditarod, beating the odds by winning both the Yukon Quest and Iditarod within two weeks of each other. He repeated the feat in 2008. In 2009 and 2010, he won the Iditarod again, becoming the first to win four consecutive Iditarods.
He feels his greatest personal accomplishment is being honored in both the Quest and the Iditarod for taking the best care of his dogs, who he considers to be the true champions.