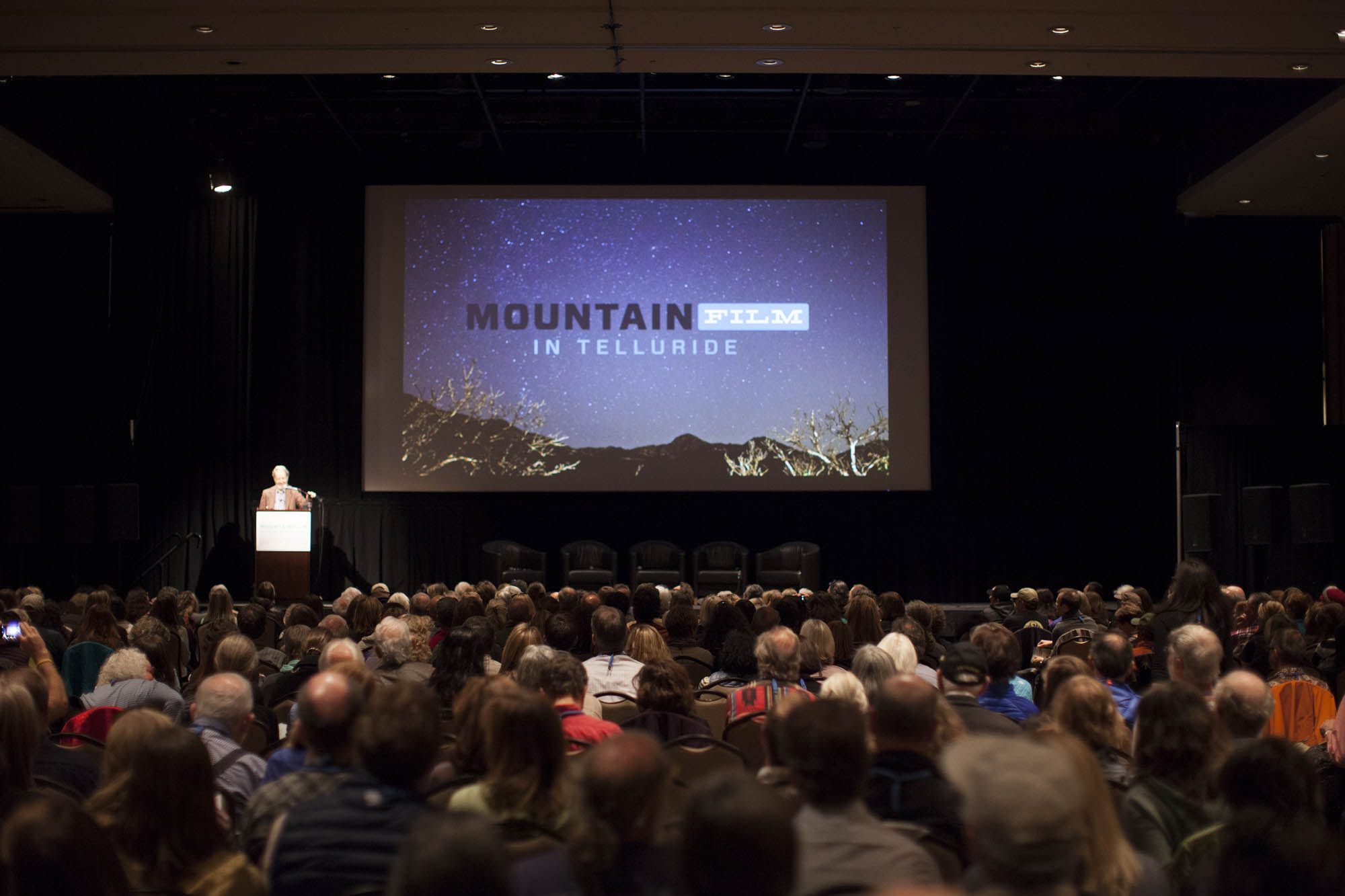 March 4, 2015
Shining a Light on Afghanistan: The 2015 Symposium
With themes such as extinction, food and wilderness, Mountainfilm's Moving Mountains Symposium has been focused on issues for the past several years. In 2015, however, Festival Director David Holbrooke opted to take a different track and home in on a place. He chose a country marked by rich mountain culture and decades of conflict: Afghanistan. "I couldn't think of a country that's as important, relevant and compelling to our audience," Holbrooke said.
Afghanistan is also fresh on Holbrooke's mind. He visited the country in December of 2013 with his eldest daughter while directing his documentary "The Diplomat."
The film is about Holbrooke's father, the storied American ambassador Richard Holbrooke, who passed away in December 2010. The younger Holbrooke felt he couldn't paint an accurate portrait of his father's life without visiting the country where the diplomat had been given his final daunting task by President Barack Obama: leading the civilian effort to end the war in Afghanistan.
Holbrooke spent 10 days in Afghanistan, both in the frenetic capital of Kabul and the breathtaking Panjshir Valley. What he found, he said, was a mountainous country scarred by war but kept vibrant by the resilient spirit of its people. "You saw how the mountains are such a huge part of the culture," Holbrooke said. "And you realize the rich, rich history of the country. How proud the people are."
Mountainfilm will explore the politics, people, photography, poetry and more of Afghanistan during its 2015 Moving Mountains Symposium. Speakers will include filmmakers Sebastian Junger, Afghanistan's first female parliamentarian Fawzia Koofi, war photographer Robert Nickelsberg and more. The idea, Holbrooke said, is to examine more than just the conflicts that have for so long dominated the conversation on Afghanistan: "What we hope to capture is some of the spirit of the people. These are people who have embodied indomitable spirit for so long."
This year's symposium speakers will include:
• Eliza Griswold, an award-winning writer whose poetry and reportage has appeared in The New York Times Magazine, The New Yorker and The Atlantic. Her 2014 book, I Am the Beggar of the World, is a collection of Afghan folk poetry written by women. She spoke at the 2012 Symposium on population.
• Massoud Hossaini, a Kabul native and former political activist who got his start photographing Afghan refugees living in Iran. His gut-wrenching photo of a screaming girl in the aftermath of a suicide bombing that killed more than 70 people won him a 2012 Pulitzer Prize. He has covered the war on terrorism since 2007 and is featured in the film Frame by Frame.
• Sebastian Junger, an award-winning journalist who made the documentary Restrepo, which chronicles a platoon of U.S. soldiers deployed to Afghanistan's violence-wracked Korengal Valley. Junger first reported from Afghanistan in 1996 and was one of the last Westerners to accompany legendary guerrilla fighter Ahmed Shah Massoud during his war against the Taliban in the fall of 2000. He followed Restrepo with Which Way is the Front Line From Here? and, most recently, Tell Spring Not to Come This Year.
• Fawzia Koofi, an Afghan lawmaker and women's right's activist. The nineteenth daughter of a village leader in a rural village, she was left outside to die before her mother had a change of heart. Koofi went on to overcome incredible hardships — including the murders of family members and assassination attempts — to become the first Afghani woman parliament speaker.
• Robert Nickelsberg, a photojournalist who has documented Afghanistan since 1988, when he accompanied a group of mujahideen crossing the border from Pakistan. Nickelsberg is the author of Afghanistan – A Distant War, which won the Overseas Press Club's Olivier Rebbot award.
• Farzana Wahidy, the first female Afghan photojournalist to work for an international wire service. After the Taliban took over the country in 1996, Wahidy attended an underground school with other students in Kabul. When the Taliban was ousted, she enrolled in a two-year program with the AINA Photojournalism Institute and began working for Agence-France Presse. She is featured in the film Frame by Frame.
The 2015 Moving Mountains Symposium will take place on Friday, May 22.