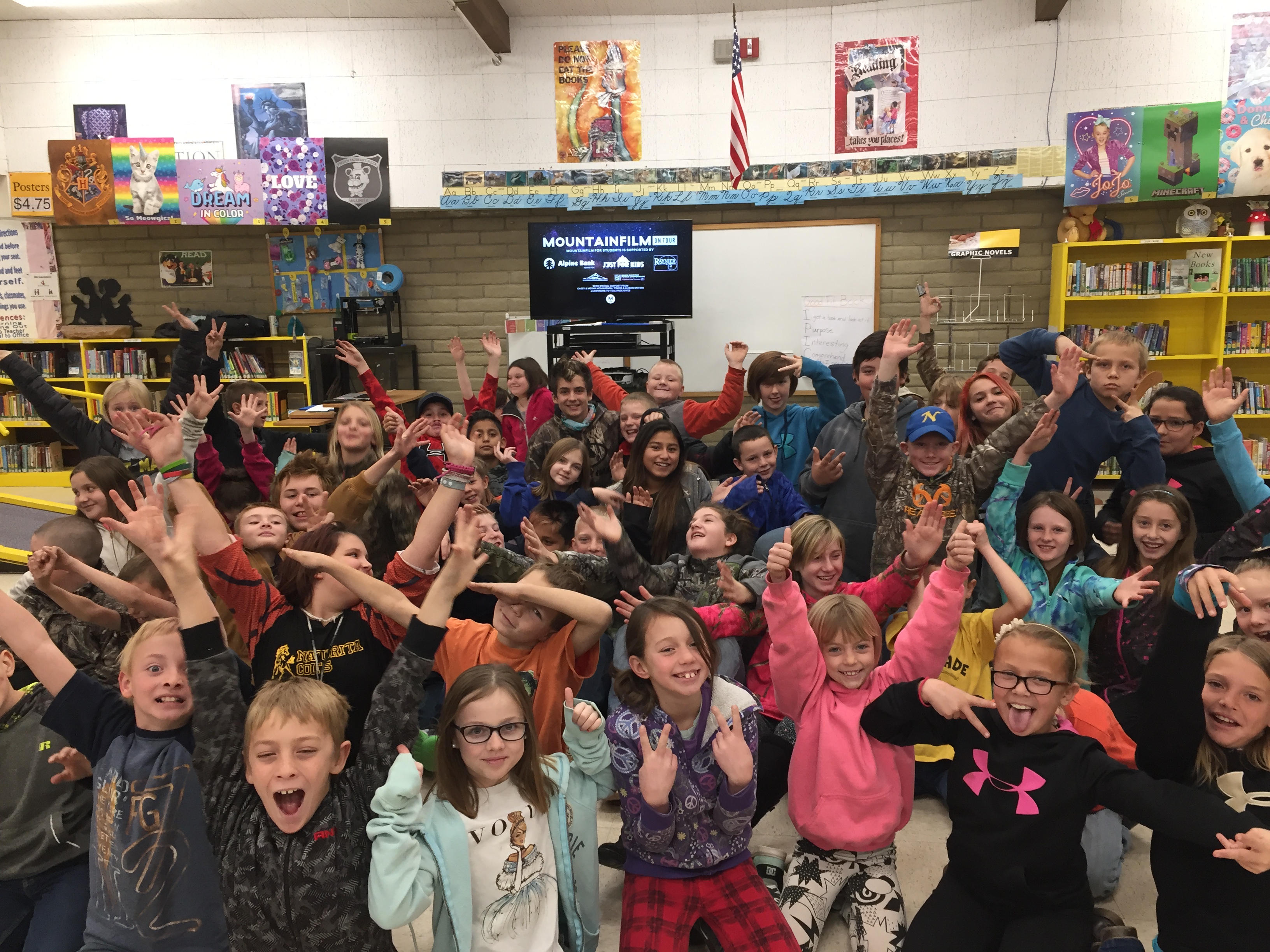 February 1, 2019
Regional Outreach Program Aims to Inspire the Next Generation
By Mountainfilm's Tour & Education Manager, Jason Merritt
As the Tour & Education Manager, Mountainfilm for Students is a program that's close to my heart. Driven by Mountainfilm's mission to use the power of film, art and ideas to inspire audiences to create a better world, the Mountainfilm for Students program is curated specifically for students with the goal to share fascinating subjects, new points of view and inspiring stories to ignite the imagination and broaden perspectives. The film content is sourced each year from our annual festival.
Mountainfilm for Students offers three different program initiatives, and one of the most gratifying aspects of our student programming is the Regional Outreach initiative.

Mountainfilm for Students visits Montezuma-Cortez High School.
A recent experience at Montezuma-Cortez High School highlighted the importance of this program for me. An administrator explained to me that while many of their students have Navajo and Ute heritage, the retention of native language from previous generations is in jeopardy. After screening Canyon Song, a number of students came to me to express their gratitude for sharing a film celebrating their culture and renewed energy to preserve native traditions and language.
Our Regional Outreach program is funded solely through grants and donor support. In this program, we visit regional K-12 public schools to share films featuring inspiring characters, outdoor adventures, conservation and more. Films that we've screened during this program have included The Seed Vault, Adaptation Bangladesh: Sea Level Rise, Sky Migrations and Meet the Real Wolf, which all provide insight into wilderness conservation and the effects of climate change. Other films such as Canyon Song, Brothers of Climbing and Ascend offer inspiring stories of native culture, diversity in the outdoors and overcoming personal challenges to pursue one's passion.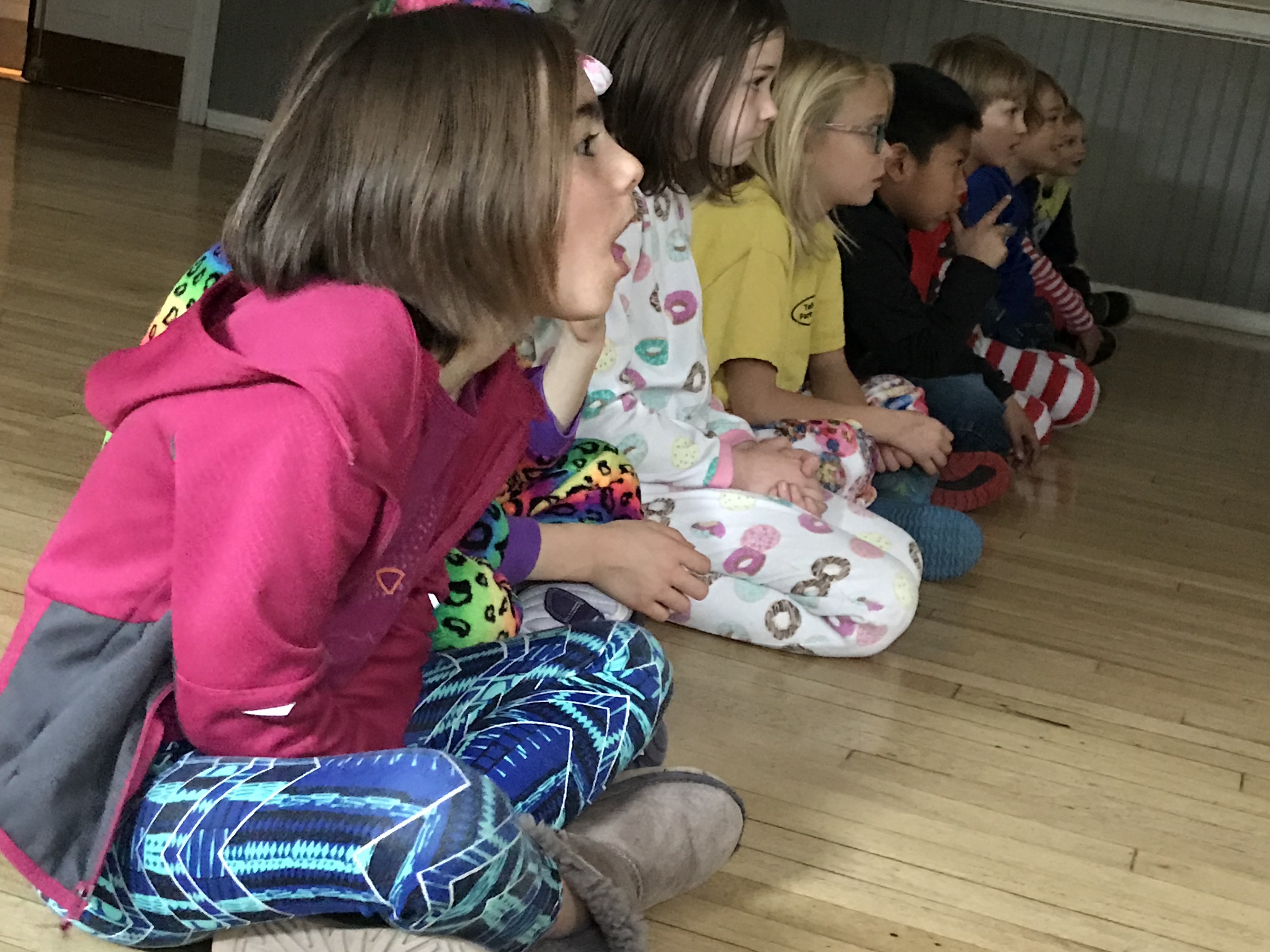 Students react to films at Telluride Elementary School.
In the 2018-19 school year, we have shared the program with over 1,200 students at Nucla High School, Naturita Elementary School, Lincoln Elementary School in Delta, Ouray Schools, Ridgway Elementary, Telluride Elementary, Paradox Valley Charter School and Montezuma-Cortez High School. We look forward to sharing this program with many more regional schools in the next few months. As a priority of our strategic growth plan, we intend, over time, to provide free annual screenings to K-12 public schools throughout southwestern Colorado and the Four Corners.
I am grateful to the teachers and administrators at our partner schools who have worked with us to schedule these events despite an already packed calendar. The enthusiasm of educators to introduce students to unique and enriching programming through film speaks to their dedication to their students and communities.
If you are an educator at a K-12 public school in southwest Colorado, please contact me at jason@mountainfilm.org to find out about bringing Mountainfilm for Students to your school.
Thank you to our Regional Outreach sponsors:
Alpine Bank
Just For Kids Foundation
Raynier Institute and Foundation
San Miguel Power Association
Basin Electric Power Cooperative
Casey & Megan McManemin
Travis & Alison Spitzer