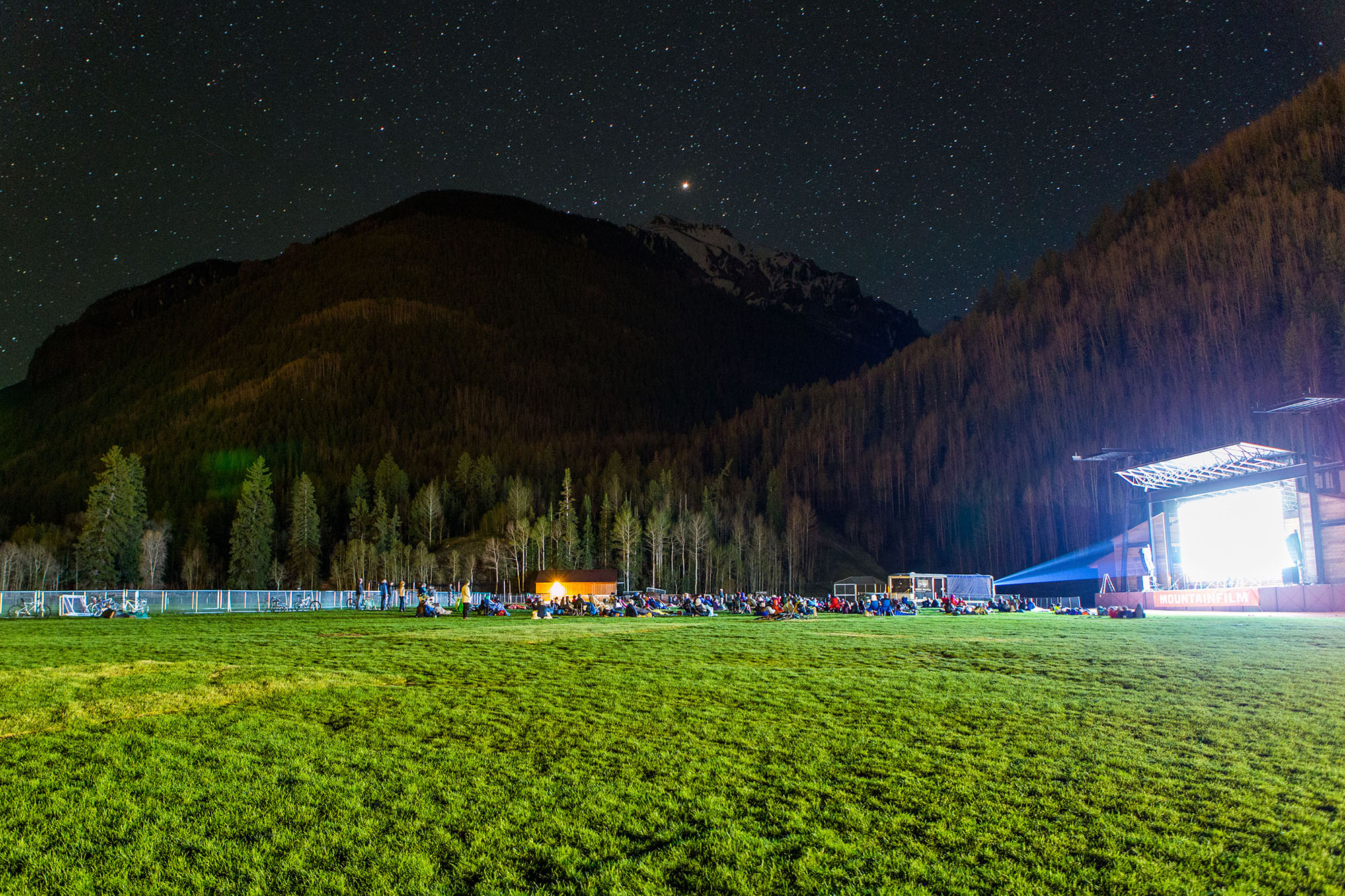 May 23, 2017
No pass? No problem. Mountainfilm Offers Host of Free Programs
Mountainfilm rolls into Telluride this week, a tidal wave of documentary films, theater speakers, panel discussions, adventure tales, scientific discourse, bold activism and outdoor events.
It's a lot to digest and a lot to plan for. And what many locals may not realize is that amid the talks, walks, films and presentations, there are many free events — so many that you could string together an entire itinerary without purchasing a pass, getting your yearly dose of inspiration, even if you don't have a lanyard.
At Mountainfilm, we believe in spreading stories of indomitable spirit far and wide, but we also don't want to forget the people who live in our backyard. That said, the following guide of free festival events should ensure that you emerge from the festival moved, motivated — or at least with a shift in mindset.
1. Base Camp Outdoor Theatre
Each spring as the aspen leaves begin to unfurl, Mountainfilm's production team transforms the Telluride Town Park stage into a state-of-the-art outdoor theater called Base Camp. For five nights beginning Wednesday, May 24, Mountainfilm beams films from this impressive screen under the stars to audiences who tote low-backed chairs, blankets and warm layers to the park for a special movie experience. This year's lineup features the must-see space film The Farthest, which chronicles the historic Voyager space probe mission (Wednesday); the ever-popular Adrenaline program, which collates high-flying and physics-defying extreme sports shorts into a night of adventure (Saturday); and Dirtbag: The Legend of Fred Beckey, which chronicles the life and achievements of 94-year-old climbing pioneer Fred Beckey (Sunday). Films begin at 8:45 p.m. nightly.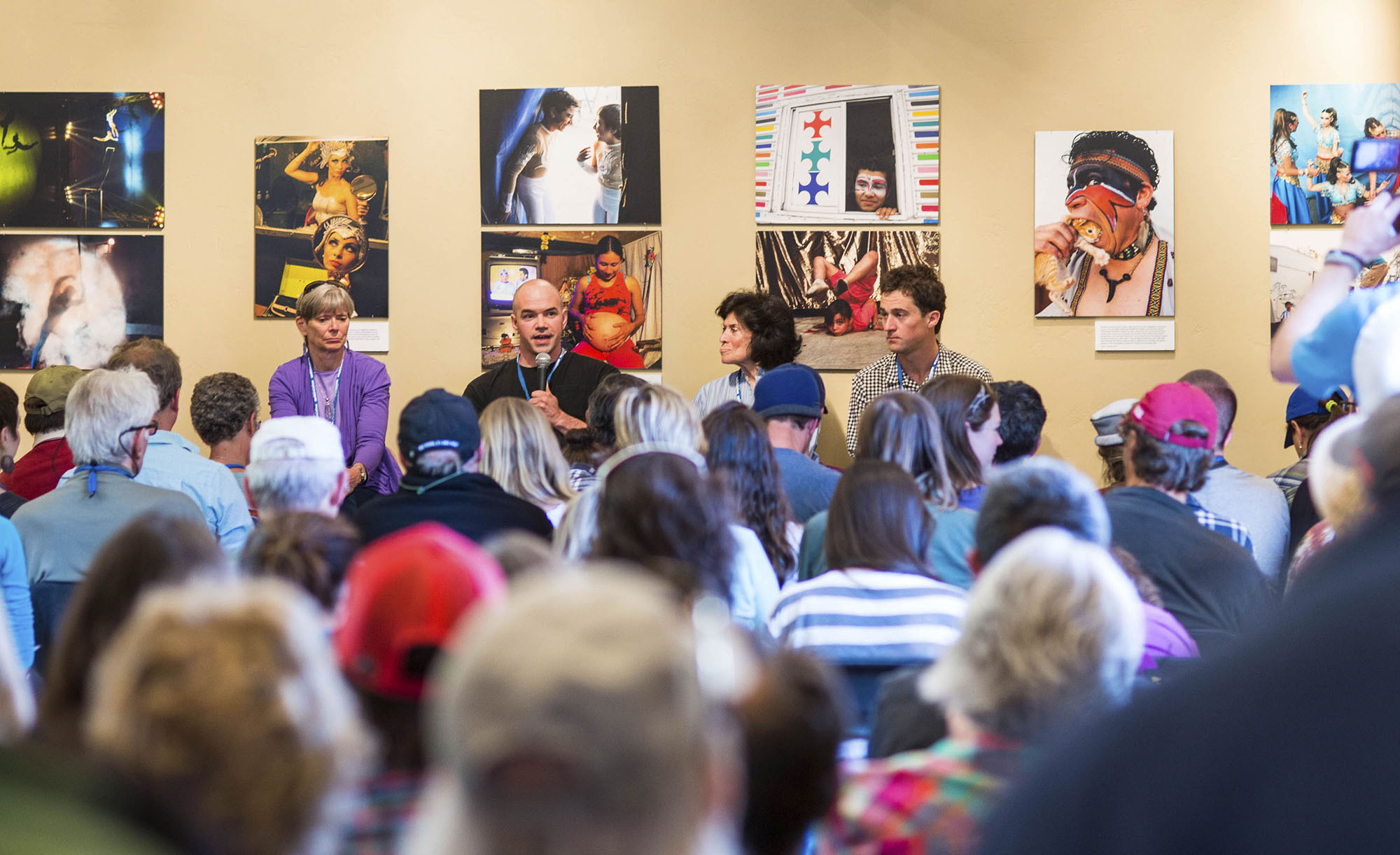 Photo courtesy of Gus Gusciora/Mountainfilm
2. Town Talks
For candid conversations between big-name and fascinating guests who run the gamut from The New York Times columnist Roger Cohen to best-selling author Cheryl Strayed, artist Justin Brice Guariglia and longtime Obama science advisor John Holdren, check out Coffee & Conversation and their afternoon counterparts, Booze & Banter. These free events take place from 8 to 9 a.m. Saturday, Sunday and Monday (Coffee), and 5:30 to 6:30 p.m. Saturday through Sunday (Booze) at venues across town. The gatherings are ground zero for some of the meatiest and most interesting conversations at the festival. The coffee is free, but don't forget to bring your own cup!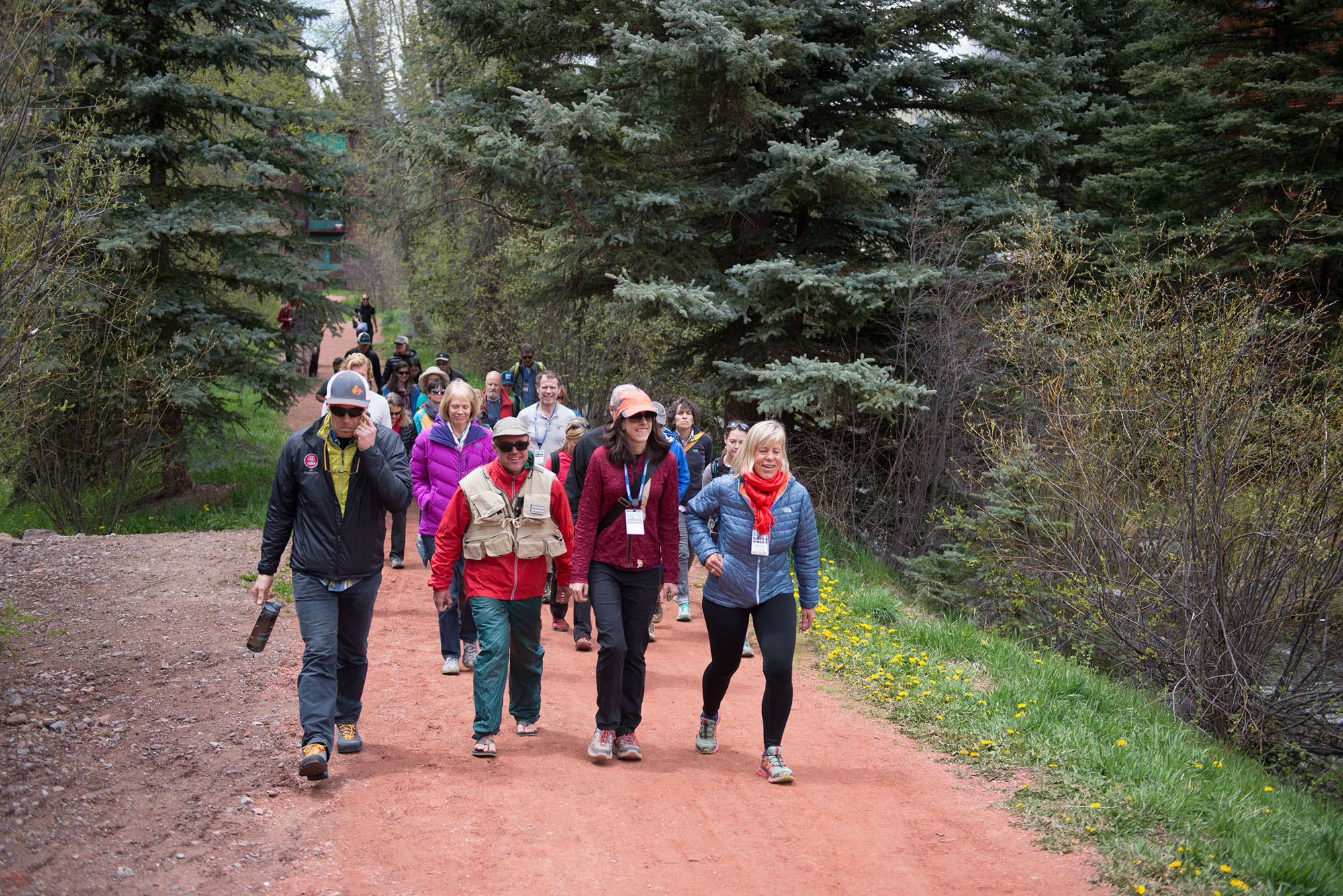 Photo courtesy of Sarah Schwab/Mountainfilm
3. Free-Range Programs
Mountainfilm is rooted in getting people outside, and, in that spirit, the festival hosts Free-Range Programs, which take participants out onto local trails and lands to experience Telluride's outdoors. This year's lineup ranges from an outdoor cheffing demo with Eduardo Garcia, star of the documentary Charged: The Eduardo Garcia Story, to a full nature immersion (complete with medical measurements to test the science) with The Nature Fix author Florence Williams and a climate change walk with scientists Richard Waring and Steve Running. There will even be a meander down the Valley Floor to celebrate the 10-year anniversary of the land acquisition.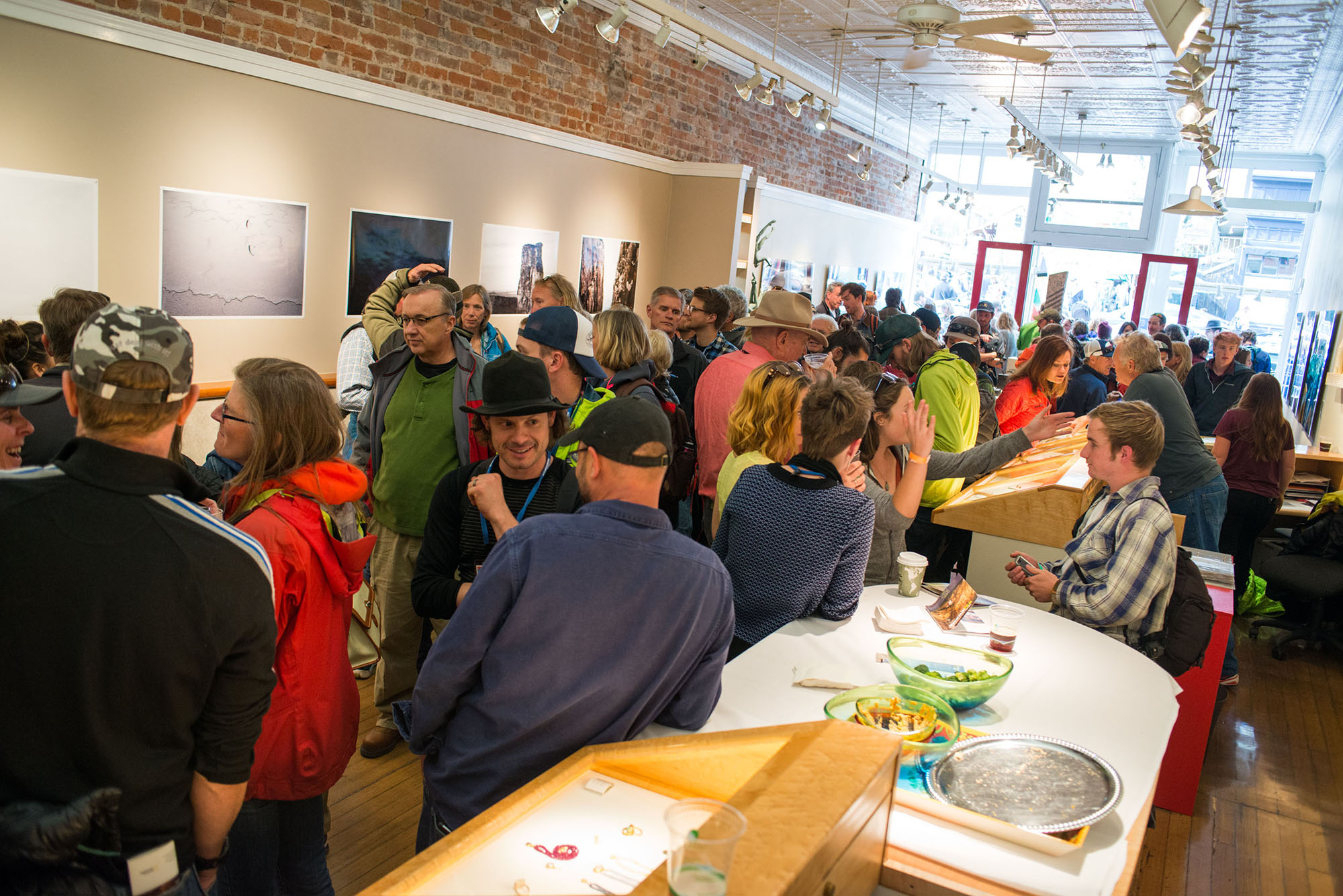 Photo courtesy of Gus Gusciora/Mountainfilm
4. Gallery Walk
Mountainfilm celebrates the two-dimensional work of its photographers, activists and artists with the Gallery Walk, which fills galleries and venues downtown with bold, beautiful and change-making work. This year, don't-miss exhibits include Justin Brice Guariglia, a big-thinking artist whose work tackles the Anthropocene (Telluride Gallery of Fine Art); Mountainfilm's artist-in-residence Lindsey Ross, who specializes in the old, slow process of wet plate collodion photography (Telluride Arts HQ); and Renan Ozturk, who's show chronicles the threatened and fascinating practice of honey harvesting on sheer cliffs in Nepal (Mixx Gallery). The opening reception is Friday from 3:30 to 6:30 p.m.
5. Reading Frenzy
Mountainfilm's Sunday afternoon Reading Frenzy is a bookworm's dream. The event, organized by Telluride's bookstore Between the Covers, brings festival authors, ranging from Tim Laman to Florence Williams and Craig Childs, to the Hotel Madeline Ballroom to sign and sell their books. It runs from 2-4 p.m.
6. Ice Cream Social
Because who doesn't like free ice cream? The social, which takes place Saturday afternoon on Colorado Avenue, between Aspen and Fir streets, is part street dance, part farmers market and part outdoor gathering to learn about action initiatives and chat about the films, art and ideas that have most blown your mind. As a bonus, the ice cream is provided by Lucas Price of La Cocina de Luz. The Social takes place from 2 to 3:30 p.m.

—Katie Klingsporn is Mountainfilm's program director. For a full festival schedule, visit www.mountainfilm.org.