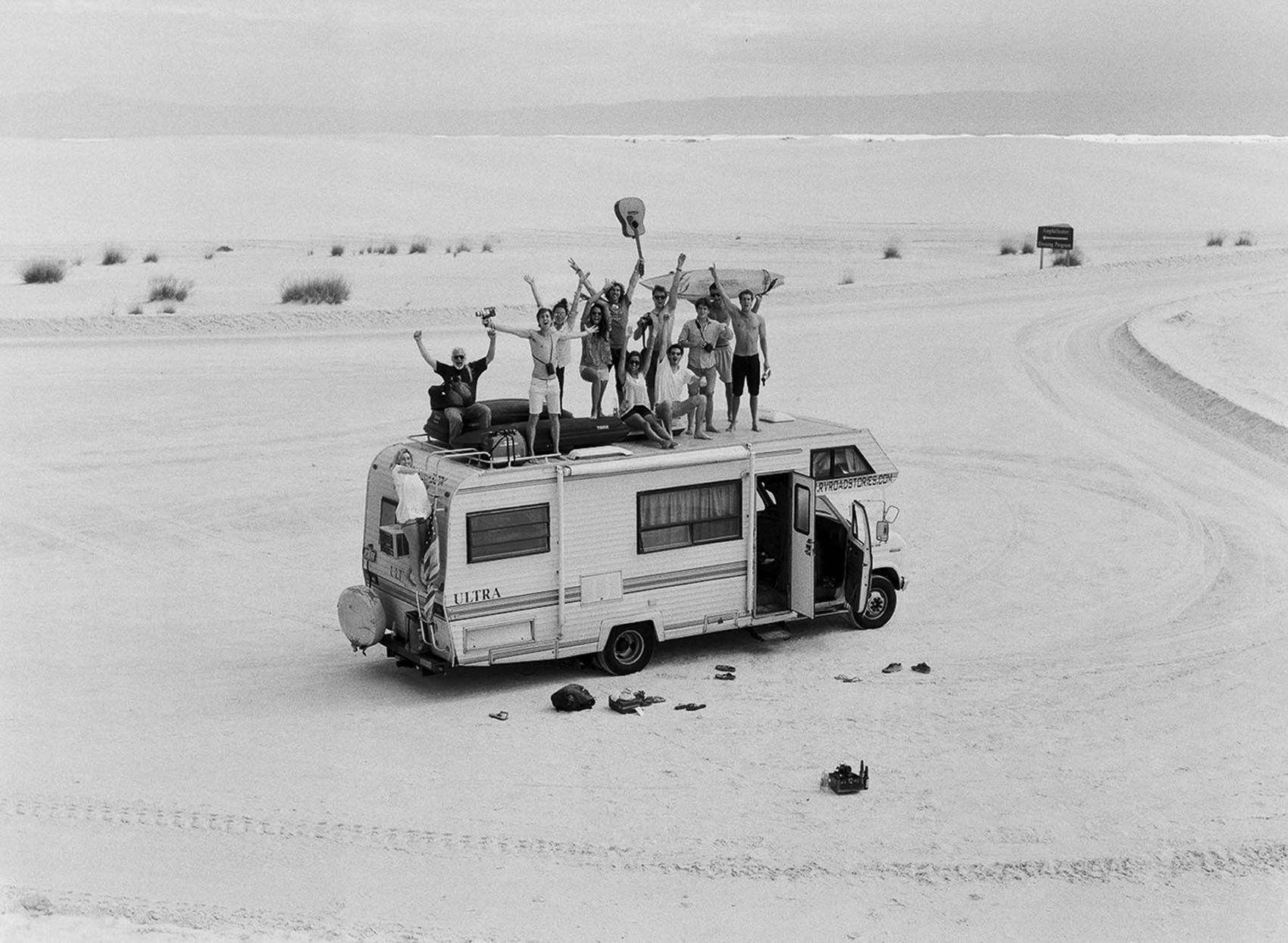 January 22, 2016
Mountainfilm Presents: No Cameras Allowed
Filmmaker and photographer James Marcus Haney will be in town for screening and workshop
No ticket? No money? No problem. That's the philosophy at the heart of No Cameras Allowed, the excellent music documentary by James Marcus Haney about sneaking into festivals, refusing to bend to establishment rules, and chasing your passions in the most unorthodox ways.
Next week, Telluride Mountainfilm brings Haney, an established music photographer who has toured with such bands as Mumford & Sons and Old Crow Medicine Show, to town for two nights of events. On Tuesday, Mountainfilm will present two screenings of No Cameras Allowed at 5:30 and 8 p.m. at the Wilkinson Public Library. Then on Wednesday, Haney will give a presentation on music photography at 6 p.m. at the WPL. All events are free and open to the public. Haney will also talk about photography with Telluride students in the school.
The events are part of Mountainfilm Presents, a new initiative by the organization aimed at sharing best-loved festival films with the Telluride community year-round.
"No Cameras Allowed isn't a traditional Mountainfilm movie, but Marcus Haney certainly lives life on the edge," said Mountainfilm Festival Director David Holbrooke. "His spirit and sensibility fit right in with Mountainfilm. We tried to get him here for the festival, but he couldn't come because he was shooting one of the Mumfords' weddings, so we're thrilled he can finally come to Telluride to talk about his work."
Haney directed and stars in No Cameras Allowed, which he made at the ripe age of 25. The film follows the musical escapades of the California native, who was a broke college student with a thirst for live music when he snuck into his first festival in 2010, using cameras and a fake press pass to get into Coachella. When he ended up onstage with Muse, two things happened: 1. He started snapping pictures, and 2. He became hooked.
That was the start of a run of covert festival missions that, thanks to his skills behind a camera and in creating fraudulent passes, opened up a whole world of photography assignments and filmmaking for Haney. What unfolded were music-filled train rides across the West with his favorite bands, hitch-hiking adventures abroad, bull-running and, finally, the important realization that the best things in life should be shared with the ones you love.
Holbrooke noted that the film should play well with Telluride audiences of festival veterans because it features many of the bands that have played on the Town Park stage, such as Mumford & Sons and Edward Sharpe and the Magnetic Zeroes. And while it's not typical Mountainfilm fare, Holbrooke said, there are certainly parallels: "Marcus has chosen a pretty untraditional path, and I think so many people at Mountainfilm have done the same."