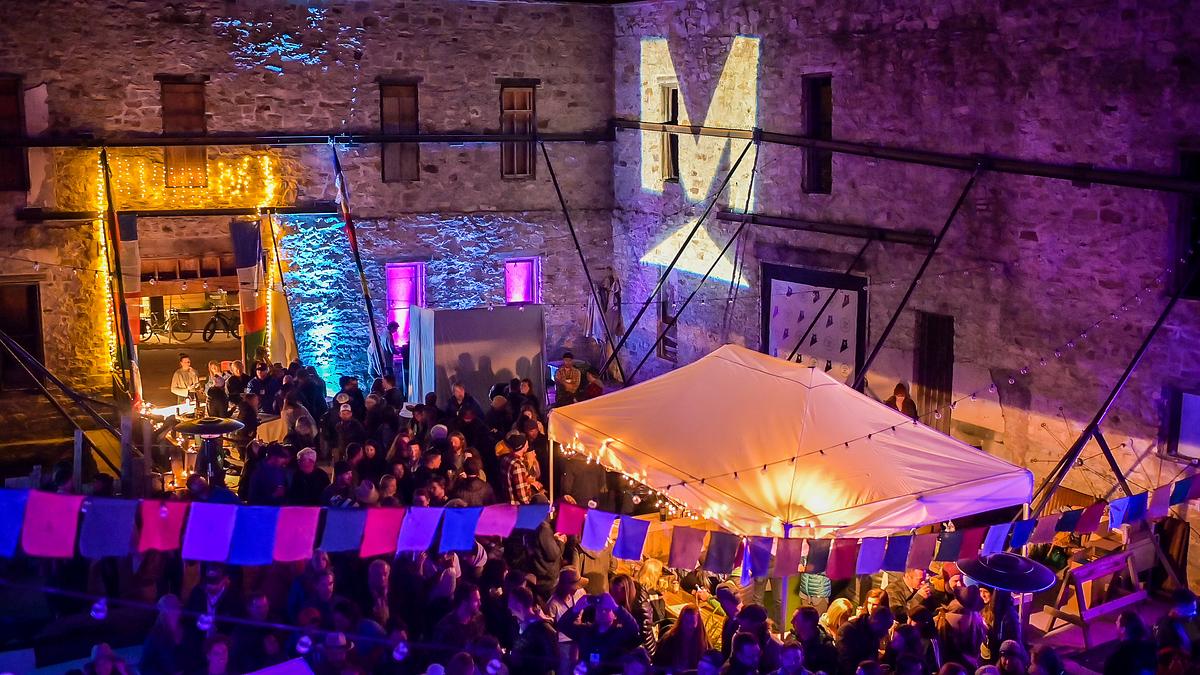 March 28, 2023
MOUNTAINFILM ANNOUNCES 2023 FEATURED ARTISTS
Mountainfilm is excited to announce some special events and featured artists for its 45th festival weekend, May 26-29.
On Friday, May 26, Mountainfilm is partnering with Telluride Arts for an intriguing and inspiring Art Walk from 4 to 7 p.m. at galleries around town. 
Slate Gray Gallery will feature famed bonsai master Ryan Neil and the haunting black and white nature photography of Beth Moon in a unique collaboration that celebrates trees. Neil will showcase his bonsai trimming and styling skills with a live, day-long demonstration that is based on one of Moon's stunning tree photographs. Pieces from both artists will be on display and a portion of proceeds from sales will go back to Mountainfilm.
In a collaboration with the Ah-Haa School for the Arts, artist Eric Hanson will host the Blueplanet VR Immersive Experience. Hanson has created an interactive exhibition that immerses visitors in the largest historic research program in the 4 Corners Region. The ONWARD Project offers visitors a rare chance to explore a virtual retelling of the American West, recreating storylines from the historic Rainbow Bridge-Monument Valley Expedition. The project gives voice to the people impacted by the expedition, the communities culturally related to the land, and the original inhabitants of ancient Puebloan sites.
"Ah Haa School for the Arts is delighted to host the world premiere of The ONWARD Project, an interactive exhibition that amplifies Native voices to inspire new understandings of history and place in the American Southwest," said Ah Haa's Exhibition Manager Kris Kwasniewski. 
Mountainfilm is also proud to reveal that this year's festival poster was created by Telluride local MD Famous Artist. Known for his bold colors and simplistic designs of Telluride's iconic streetscape crowned by Ajax Mountain, MD's work is the backdrop to our lives in the box canyon. MD has spent 32 skis seasons in Telluride and is part of the fabric of the local arts community.
"MD is a Local Legend, his art is iconic in our little box canyon and beautifully represents the uniqueness and all of the little details that make Telluride so special." Mountainfilm Marketing Manager Shae LaPlace
In addition, Telluride artist Drew Ludwig will unveil a new Mountainfilm mural on main street and we will hold a main street dance party celebrating the life of Mountainfilm's dear friend, Telluride mountaineer Hilaree Nelson. The festivities will take place from 8 to 11 p.m. Saturday, May 27 on Colorado Avenue.