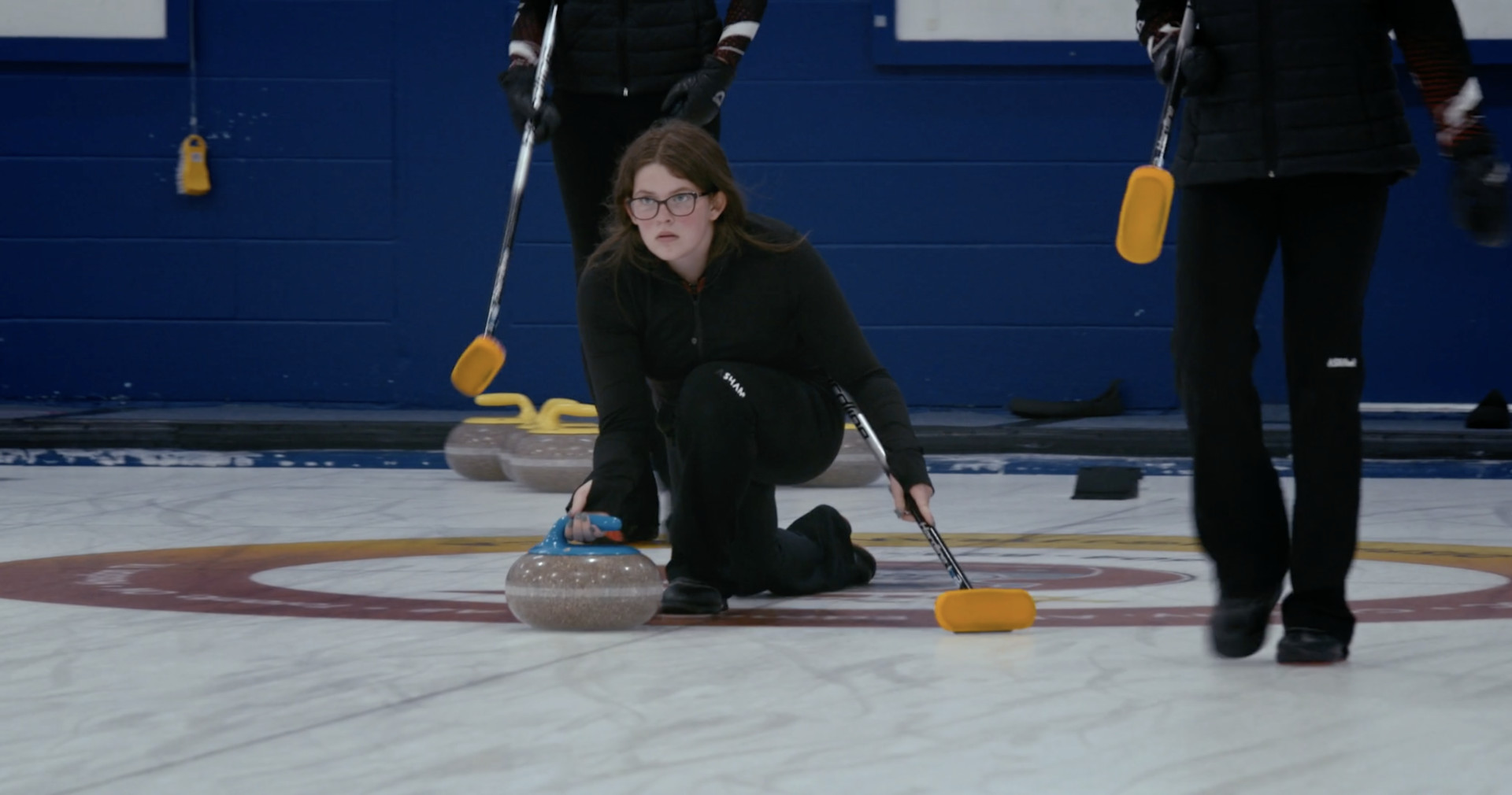 September 15, 2021
Mountainfilm Announces 2021 Commitment Grant Winners
Mountainfilm awards a total of $30,000 to 13 projects
Mountainfilm is excited to announce the 2021 Commitment Grant recipients. From over a hundred applicants, thirteen projects were chosen that embody Mountainfilm's mission to inspire audiences to create a better world.
"I'm so impressed by the slate of films that were chosen by our grants committee," says Festival Director Suzan Beraza. "It's a testament to the tenacity of these filmmakers who are overcoming numerous obstacles to tell stories that inspire, uplift and search for truth."
The Commitment Grant initiative is part of our pledge to support projects that explore a range of socially, politically and culturally relevant topics that are rooted in the festival's mission to inspire and empower.
Many grant recipients have not only debuted their projects at Mountainfilm, but have won numerous festival awards. Previous supported projects include Skye Fitzgerald's Oscar-nominated Hunger Ward and Lifeboat; Adam Nawrot and Sonia Szczesna's Godspeed, Los Polacos!; John Waller's Mending the Line; Jon Kasbe's When Lambs Become Lions; and Mo Scarpelli's Anbessa, to name a just a few.
---
2021 COMMITMENT GRANT WINNERS:
15 Days, Ondi Timoner
A meditation on the end of life, filmmaker Ondi Timoner captures intensely intimate moments and offers a unique perspective on the final stages of life. 15 Days beautifully memorializes her father and the immense love he had to offer, revealing the grace that can emerge when death is embraced.
A Life Illuminated, Tasha Van Zandt
From the director behind After Antarctica, winner of Mountainfilm 2021's Charlie Fowler Best Adventure Film Award, Tasha Van Zandt returns with a new project. Her latest film follows Edie Widder, a world-renowned marine biologist and leading specialist in bioluminescence, in a race against time to discover life beneath our ocean world before it fades away.
Curl Power, Josephine Anderson
Josephine Anderson, winner of Mountainfilm's Vimeo Staff Pick Award in 2021 for On Falling, brings us Curl Power. A coming-of-age documentary that follows five best friends in their quest to rise to the top of an obscure, cult-favourite sport and win a spot at the National Curling Championships.
Everyone But Two: The Life, Love & Travel of Benjamin and Frances Graham, Carla Joelle Brown
In this very personal story, filmmaker Carla Joelle Brown retraces and chronicles a 1960's road trip through the 48 contiguous states by her maternal grandparents. The film explores, through a meticulous log kept by her grandfather and 8mm home video footage, the grit required to negotiate the era as Black adventurers.
Fight Back, Ben Page
A new documentary by multi-film alumnus Ben Page (Irakli's Lantern, 2021; Can't Ski Vegas, 2019; and RJ Ripper, 2018). Fight Back follows the story of three individuals in the Democratic Republic of Congo who are using boxing to heal the trauma they have suffered at the hands of a war-torn society.
Ibach, Rachel Weinberg
Ibach, a new short film from Sprucetone Film's Rachel Weinberg (Detroit Hives, 2019), brings us the journey of Heidi Frank, who in 1936 escaped the Holocaust with her life, family and a beloved piano. Three generations later, the piano now belongs to her grandson who is having it lovingly restored.
Keep the Last Light On, Chris Filippone
A new project by Chris Filippone (Huntsville Station, 2020) and Erin Kökdil (Since you arrived, my heart stopped belonging to me, Mountainfilm 2021 Best Short Film) looks at the largest open-air drug market on the East Coast. The Last Stop is a dilapidated, addict-built recovery home filled with men working to get clean amidst the chaos outside. Keep the Last Light On captures their collective experience on this journey, crafting an emotional snapshot of this moment in the early stages of recovery.
Sanctuary Rising, Florencia Krochik & Theo Rigby
Sanctuary Rising is a new documentary film on families staying together in the face of deportation and communities turning faith into action. Filmmakers Florencia Krochik and Theo Rigby explore the stories of two women who have chosen to defy immigration officials by entering sanctuary at local churches and recounts the dramatic history of the Sanctuary movement of the 1980s.
So Help You God, Ashley York, Susana Ruiz, Huy Truong & John Fee
Filmmaker and journalist Ashley York (hillbilly, 2019) examines a case involving six teenagers serving life in prison. In a modern-day In Cold Blood, the film searches to uncover the truth about the murder of a family in the small town of Greeneville, Tennessee. Her film offers an intimate and humane portrait, diving deep into the tangled investigation, defying the sensational headlines, and transcending the simple formula of true crime.
An Accidental Life, Henna Taylor
An Accidental Life tells the story of Quinn Brett who, in 2017, experienced one of the most traumatic accidents in the history of rock climbing. The lessons from such horror are only shared among those who survive. Not only did Quinn astonishingly live to tell the tale, but continues to endure the irreparable aftermath. Henna Taylor (Valley of the Moon, 2019) weaves this story with empathy and humanity.
Frost: The Style in Which We Climb, Tom Seawell
Tom Frost is considered to be "one of the Beatles of the golden age of climbing." By many accounts, Frost was climbing's least famous, yet most fascinating character. In Frost: The Style in Which We Climb, Tom Seawell and his team explore Frost's heroic undertakings in Yosemite National Park, who along with legends Yvon Chouinard and Royal Robbins, helped birth the early adventure environmental movement.
Angel Dose, Sami Khan
In the latest project from from Oscar-nominated filmmaker Sami Khan (The Last Out, 2021), Tarik Khan, a Muslim-American nurse, races against time to deliver COVID vaccines across Philadelphia to homebound patients before the doses expire at midnight. Facing threats of ableism, healthcare inequality, and the growth of the Delta variant as vaccination rates plummet, One Shot is an urgent and intimate short vérité documentary about one man going above and beyond to deliver hope and healthcare to those who need it most.
Weaving the Path, Cristóbal Ruiz
For centuries, weaving has been an integral part of Canada's Coast Salish communities' culture. Documentary filmmaker and photographer, Cristóbal Ruiz (Añay Kachi: Salt Workers of the Peruvian Andes, 2021), explores the life of one of these weavers, Debra Sparrow, and the cultural and spiritual influence that weaving has had in her life and community.