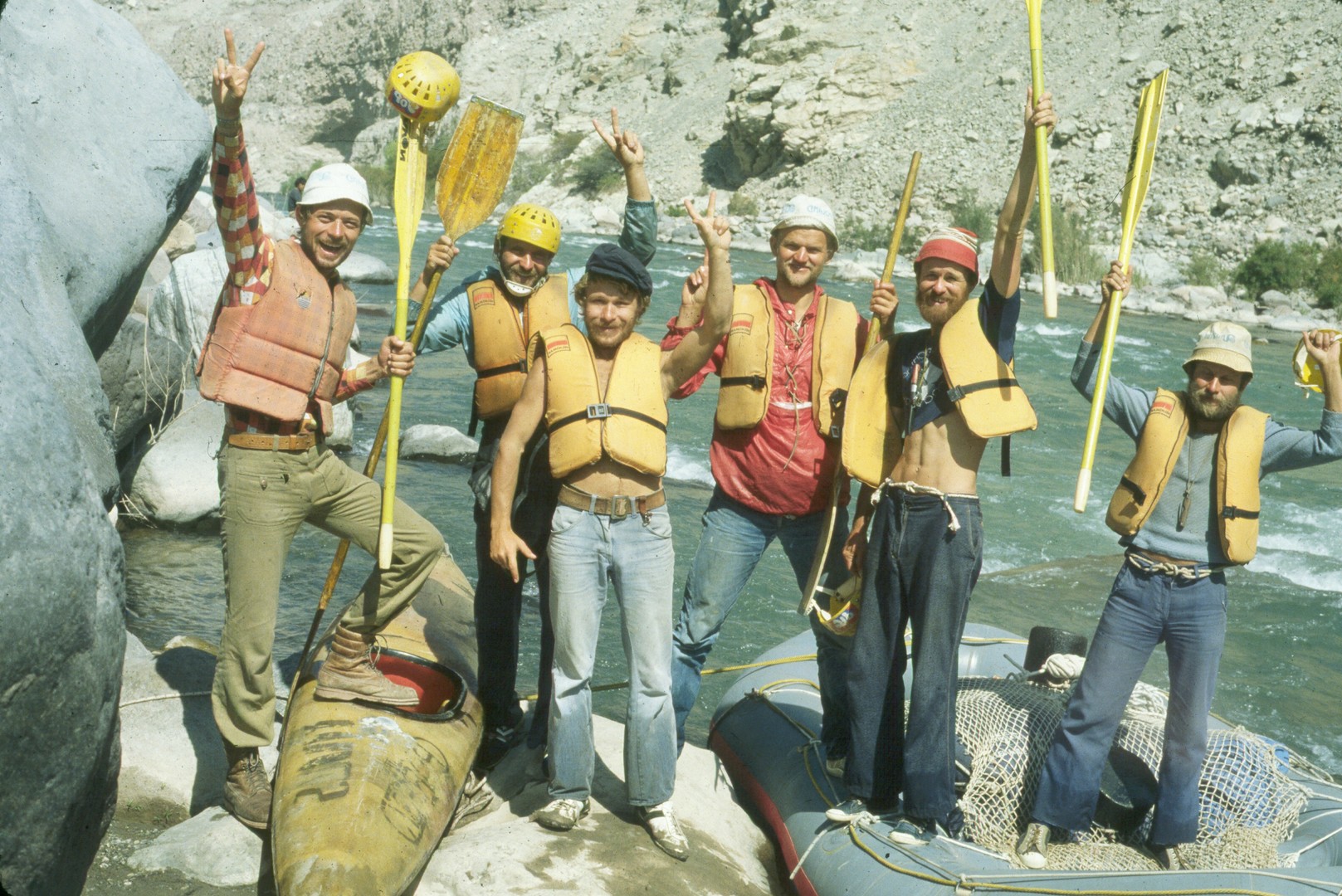 October 3, 2019
Mountainfilm Announces 2019 Commitment Grant Winners
Organization awards a total of $30,000 to 13 projects
Mountainfilm is thrilled to announce the 2019 Commitment Grant recipients. The winners were selected from hundreds of applicants working on projects in various stages of development that embody Mountainfilm's mission to inspire audiences to create a better world.
"All 13 projects are so compelling and dynamic; we are excited to support them to the finish line," said Mountainfim Program Manager Lucy Lerner. "The scope of topics being tackled is really impressive,'' added Festival Director Suzan Beraza. "We are honored to fund these innovative filmmakers and their pivotal work directly.''
The Commitment Grant initiative, which launched in 2010, strives to help creatives tell stories in the spirit of Mountainfilm. As part of the nonprofit's commitment to seek out projects that will have positive effects on vital issues, Mountainfilm awards grants each fall to filmmakers whose projects fit festival programming and are intended to inspire and empower.
Many grant recipients have debuted their projects at Mountainfilm, and grantees make up some of the festival's most memorable screenings. Past winners include R.A.W. Tuba, Detroit Hives, The Love Bugs, Lifeboat, When Lambs Become Lions, The Last Honey Hunter, Uranium Drive-In, Frame by Frame, Mending the Line, Albatross and The Crash Reel.
Mountainfilm's 2019 Commitment Grant winners are:
Andrew Harrison Brown, Between the Rains
Producer (and editor) of Kifaru (Mountainfilm 2019) and When Lambs Become Lions (Mountainfilm 2018), Andrew Harrison Brown's directorial debut Between the Rains follows two families on opposing sides of a conflict between the Turkana and Samburu communities of Kenya at war over a limited supply of water and land.
Adam Nawrot, Sonia Szczesna, Canoandes '79
Set in '70s Poland, Canoandes '79 tells the story of five university students who pull the strings of the Soviet system and find themselves on an asylum-seeking boating adventure in the U.S. with a military truck, homemade kayaks, and little to no whitewater skills.
Chris Temple, Zachery Ingrasci, Five Years North
Told over a decade, Five Years North is the coming-of-age journey of two undocumented boys desperate to bring the American Dream back home to Guatemala. Cousins Chino and Luis fight to define themselves in a city far from home while supporting the families they left behind.
Danny Schmidt, Janwaar Castle
Mountainfilm alumni Danny Schmidt offers up a short about the first skatepark in rural India that transforms the lives of young girls and boys, breaks down the barriers of caste segregation for a new generation, and paves the way for Indian skateboarders to represent their country in the 2020 Summer Olympics.
Dan Rybicky, Larry From Gary
The story of a charismatic dance teacher who continues to work with and inspires his current and former students even after learning that the arts high school in Gary, Indiana where he has taught for decades is being shut down by the state.
Joe Bender, Messengers: Deciphering the Language of Trees
From the team that brought Mountainfilm The Notorious Mr. Bout (Mountainfilm 2014) and Clinica de Migrantes: Life, Liberty and the Pursuit of Happiness (Mountainfilm 2016) comes the story of how trees communicate through mushroom networks and the race to understand what they're saying to each other - and to us.
Justin Taylor Smith, Kaoru Ishibashi, Omoiyari
Composer and songwriter Kaoru Ishibashi, professionally known as "Kishi Bashi", embarks on a personal quest by creating his music in locations relevant to the Japanese American Incarceration during WWII. Kishi Bashi comes to terms with his own identity and uncovers a myriad of social issues that have modern relevance. Omoiyari is a genre-breaking exploration that fuses history, music, and the complexities of the human condition. Justin Taylor Smith is the director of Ikigai: The Shin Biyajima Story (Mountainfilm 2019).
Karl Malakunas, Paradise
A charismatic lawyer leads good men to their deaths, an ex-illegal logger seeks redemption and a grandmother politician defies assassination threats. Three environmental crusaders confront murder, betrayal and their own demons as they are tested in their battle to save an island paradise in the Philippines. From Mountainfilm alums that brought you Almost Sunrise (Mountainfilm 2016).
Henna Taylor, Summer Taylor, Penthos
By the directors of Wadi Rum, Pénthos, Greek for sorrow, grief, or sadness, is a film that explores the complexities within a community that flirts with extreme risk. Told in portrait style interviews, this film will explore individuals in the climbing community who have experienced grief and loss within the context of climbing and alpinism.
Kelly Teacher, The Great Whale
Realizing that blue whales' most immediate threat are large ships that cross their feeding grounds, striking and killing them, Michael Fishbach works on public awareness campaigns and simple policy changes with a group of environmental activists and whale conservationists to develop a plan to save this amazing species.
Lindsey Hagen, The Red Waterfall
Prolific Mountainfilm alumni Lindsey Hagen brings us a film that showcases the journey of an explorer in Costa Rica who has single-handedly mapped and located 500+ undiscovered waterfalls hidden within the country's National Parks and is creating a trail system connecting them all.
Dia Sokol Savage, Welcome Strangers
Welcome Strangers tells the story of a young woman in suburban Denver who searches the streets for immigrants who have been released from a for-profit ICE facility onto the industrial streets of Aurora, Colorado and invites them into her home.
Anonymous, Untitled