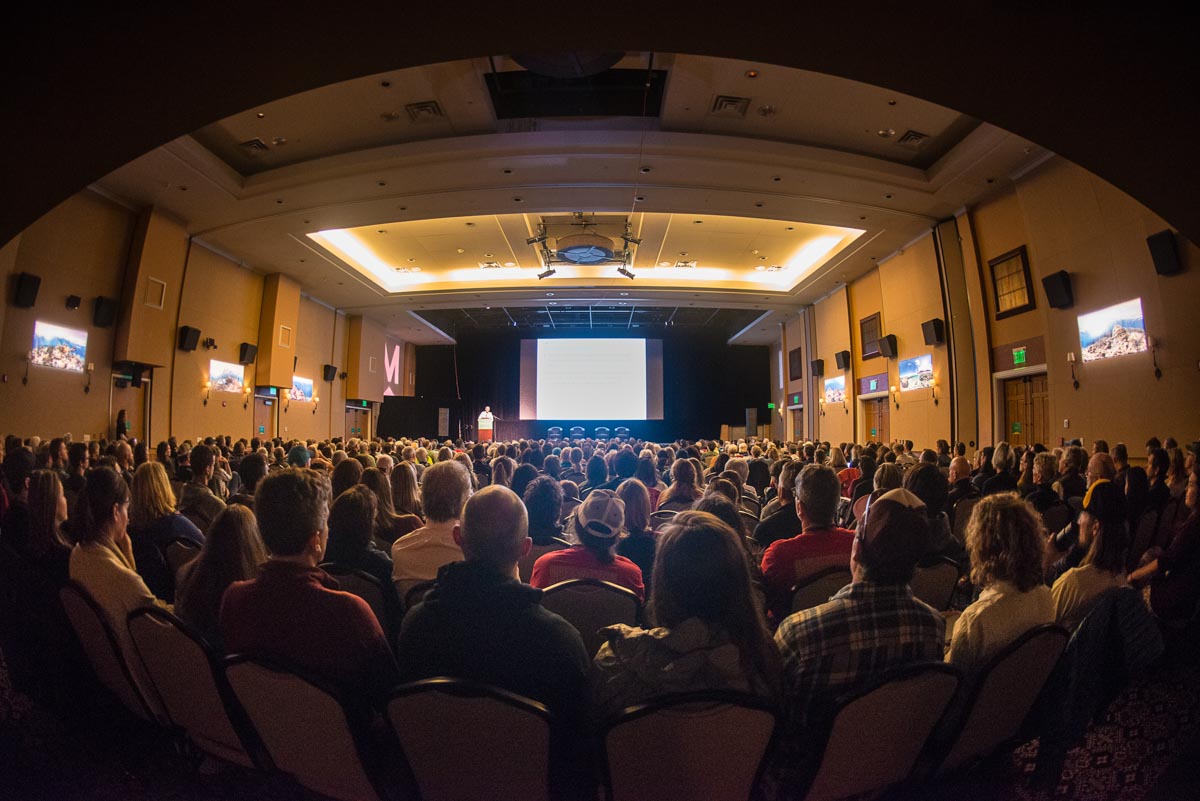 September 26, 2017
Mountainfilm Announces 2018 Symposium Theme
Forty years ago, Donna Summer dominated the music charts; a gallon of gas ran about 86 cents; and a motley crew assembled in Telluride to climb, ski and watch films. That was the first edition of Mountainfilm. All these years later, the festival is still going strong. So we're planning an anniversary celebration for 2018!

To kick things off, the Moving Mountains Symposium, on May 25, will focus on migration, a far-reaching and critical issue that's altering millions of lives, sparking controversy and bringing to light the consequences of climate change across the world. The symposium will dive deeply into this theme, examining both human and animal migration across the globe and the causes, which range from climate change to conflict. Migration is an issue both influencing and impacted by the environment, humanity, social justice and politics. We look forward to unpacking this complicated and pivotal topic.

The symposium's theme will go beyond the opening day event and reach into all parts of festival programming, with scientists, journalists, authors, renowned speakers and films on the topic all weekend long.

Mountainfilm 2018 will be unlike any other festival. Along with the outstanding programming you've come to expect, the program will include retrospectives and other special events. We'll have more news about symposium speakers and the 2018 anniversary celebration soon. Stay tuned!