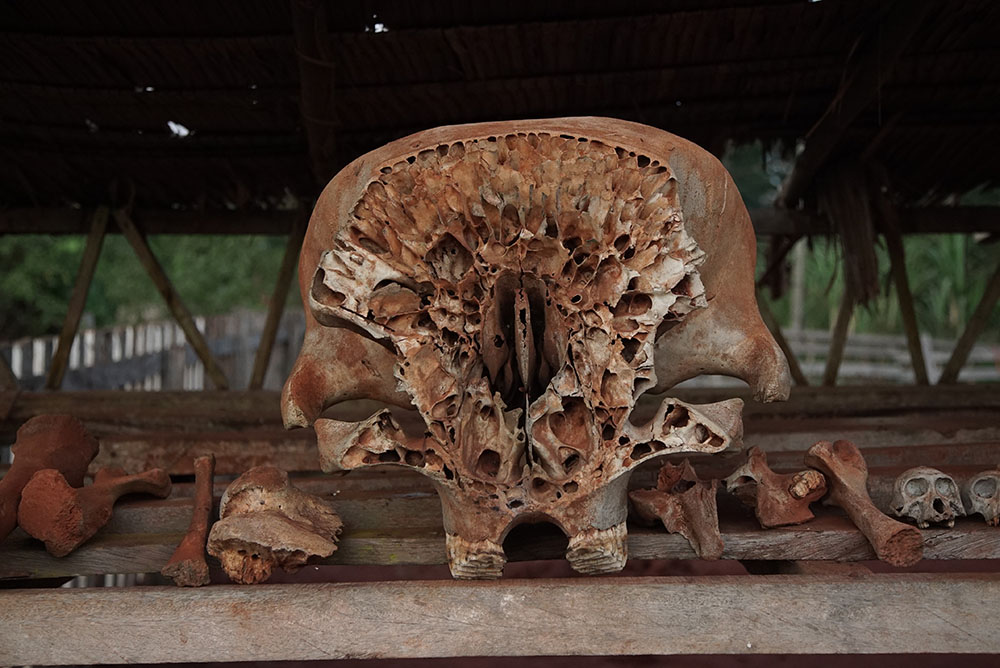 October 17, 2016
Mountainfilm announces 2016 Commitment Grant winners
10 stellar projects nab cash and equipment to help get their story out
Nepali honey hunters practicing a dwindling and precipitous tradition, a father-and-son team attempting to recreate the Ice Age in the Arctic north, an aging climber tackling a daunting route from his past and a team of conservationists battling the alarming decline of elephants in Central Africa. These are among the timely, fascinating and crucial stories being told by Telluride Mountainfilm's 2016 Commitment Grant winners.
Mountainfilm announced the 2016 winners on Tuesday and will divvy up $25,000 in cash, along with Apple Macbook Pro computers and GoPro cameras, among the winners. The announcement marks the end of a deliberation process that began in July with more than 130 letters of interest. A committee of six judges first whittled it down to 20 finalists before selecting 10 winners.
An outstanding pool of submissions on important issues made the judging process incredibly tough, said Mountainfilm Executive Director Sage Martin. "A large pool of high-caliber submissions that spanned a range of inspiring topics made the judging process even more challenging than usual," Martin said. But, she said, "It recharged our batteries to have an intimate view into these special projects."
Mountainfilm launched its Commitment Grant Initiative in 2010 as a way to support creatives who tell stories that align with the organization's mission to inspire audiences to create a better world. For the first five years, Mountainfilm divided $25,000 among five winners, but in 2016 expanded that number to 10 with a tiered model.
Martin said Mountainfilm is excited to expand the love. "We're thrilled to increase the number of projects that we support and can't wait to share them with the Mountainfilm community," she said.
Mountainfilm Festival Director David Holbrooke said he's excited to support these projects as they unfold. "I look forward to working with these talented filmmakers and to see their projects come to the big screen. I'm confident they'll reach the high standards that we expect of our programming at Mountainfilm," he said
Mountainfilm's 2016 Commitment Grant winners:
Ben Ayers, The Last Honey Hunter — $5,000 and Apple Macbook Pro
Ben Ayers, who works for the dZi Foundation and is a frequent Mountainfilm guest, is working with a team of filmmakers, which includes Ben Knight and Renan Ozturk, on a film that documents a singular, threatened and treacherous tradition of collecting a special poisonous honey on the cliffs of Nepal.
Libby Spears, PC594: The Art of Rebellion — $5,000 and Apple Macbook Pro
This documentary follows LA street artist, activist and single mother Lydia Emily as she confronts a crippling diagnosis of multiple sclerosis while creating socially conscious and bold murals around the world.
Cassidy Friedman, Circles — $5,000 and Apple Macbook Pro
Circles tells the story of Eric Butler, a former football star and Hurricane Katrina refuge, as he shakes up a troubled Oakland high school with an unorthodox approach to keep black and Latino kids in school. But his biggest challenge is raising his own son, Tre, in a neighborhood dominated by gangs and drug dealers.
Mariah Wilson, Silent Forests — $2,500 and Apple Macbook Pro
Silent Forests follows an effort to save elephants in Central Africa through the stories of a variety of characters, including Cameroon's first female eco-guard, a former poacher, Congolese biologists studying elephant communication and a team of anti-poaching sniffer dogs led by a Czech conservationist.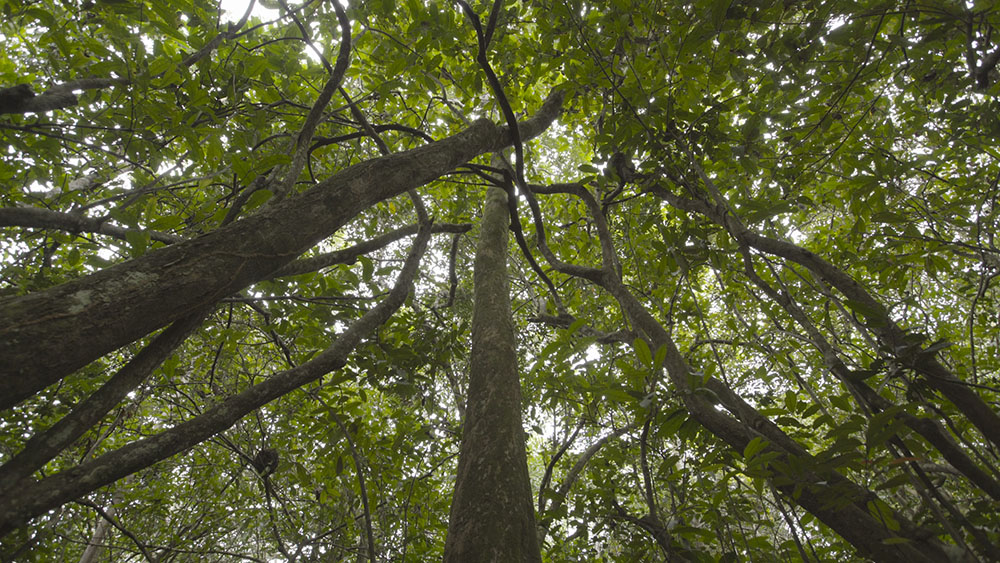 Still image from Silent Forest - Photo courtesy of Mariah Wilson
Erin Palmquist, From Baghdad to the Bay — $2,500 and Apple Macbook Pro
Ghazwan Alsharif, the subject of this documentary project, worked as a translator for U.S. forces during the war in Iraq before being wrongfully accused of espionage and tortured. The film follows eight years of his life in San Francisco as he struggles to rebuild while also coming out as gay.
Ben Mullinkosson, Osama and Ayman — $1,000 and GoPro Camera
Mountainfilm alumnus Ben Mullinkosson, the filmmaker behind Gnarly in Pink, is working on a film about two Muslim brothers who love to skate.
Grant Slater, Creating Pleistocene Park — $1,000 and GoPro Camera
Sergey and Nikita Zimov are attempting to recreate the Ice Age in the Arctic north by populating a park with reindeer, moose and possibly even genetically re-created wooly mammoths. The effort is for more than novelty: The father and son hope to find a way to defuse a carbon time bomb that lies beneath the permafrost.
Jordan Halland, Gold Paints the Mountains — $1,000 and GoPro Camera
Jordan Halland, a Western filmmaker with previous work in Mountainfilm, points his lens at an innovative adaptation to climate change in Peru, where a town has painted a hillside white to preserve the glacier it depends on for water — as well as the memory of the man who came up with the practice.
Sara Terry, That's How We Roll — $1,000 and GoPro Camera
This feature-length documentary by former Mountainfilm filmmaker Sara Terry chronicles the uniquely American phenomenon of mobile home parks in the context of the country's growing affordable housing crisis.
Dawn Kish and John Sherman, Old Man Lightning — $1,000 and GoPro Camera
This film project fuses humor, adventure and conservation by following aging and legendary boulderer John Sherman as he sets out to send an infamous boulder problem and, at the same time, save the critically endangered California condor. (Old Man Lightning is also the winner of the 2016 American Alpine Club-sponsored Commitment Grant.)