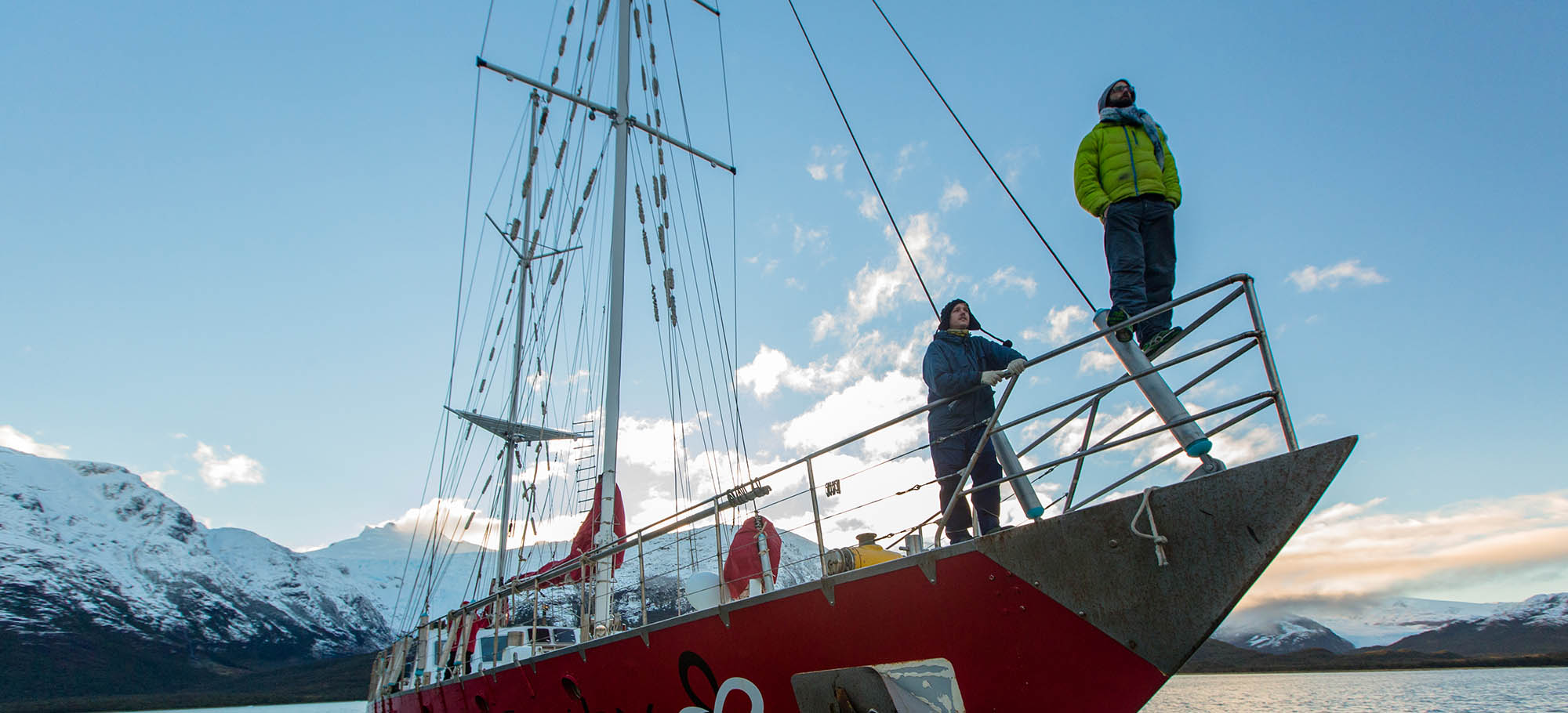 October 20, 2015
Mountainfilm Announces 2015 Commitment Grant Recipients
Grant winners will receive $5,000, Apple laptop and GoPro
Telluride Mountainfilm has announced its 2015 Commitment Grant recipients, whose projects tackle everything from a remarkable archaeological discovery in the Andes to an icy ocean adventure in the Pacific and forced deportation on the island of Hispaniola.
Grant recipients will each receive $5,000, a GoPro Hero 4 and an Apple MacBook Pro to boost their projects, which align with Mountainfilm's mission to use the power of film, art and ideas to inspire audiences to create a better world.
A committee of six judges made the selections based on scope, potential to affect change and the project's capacity to be finished. With nearly 100 applicants, it was no easy task.
"Voting was incredibly difficult this year, and the committee definitely wished we had more than five grants to give," said Mountainfilm Program Director Katie Klingsporn. "But we're excited to throw our support behind these projects to ensure that these important stories are both told and heard."
Mountainfilm's Commitment Grants initiative, now in its sixth year, strives to help creative people tell stories in the spirit of Mountainfilm. Past awards have been given to photographers, artists and filmmakers, with many bringing exhibits and screenings to Telluride Mountainfilm and festivals around the world. Past grantees include DamNation by Felt Soul Media, Frame by Frame by Alexandria Bombach and Mo Scarpelli and The Rider & The Wolf by Grit and Thistle.
"We're thrilled to support these worthy projects and hope to be able to do even more for filmmakers in the future," said Mountainfilm Executive Director Sage Martin. "A sincere thank you to our generous partners, GoPro, Apple and the America Alpine Club, for joining Mountainfilm in supporting and encouraging the important work of documentary filmmaking."
The 2015 Mountainfilm Commitment Grant winners include:
• Jim Aikman, The Lost Temple of Auzancata. Aikman, who directed the 2015 Mountainfilm festival film Jeff Lowe's Metanoia, is chronicling a remarkable archeological discovery in South America for his latest project. In 2012, a team of climate scientists collecting data stumbled upon ruins in a lake in the Peruvian Andes. Aikman accompanied a team of researchers to the site three years later and documented the discovery of pre-Incan, Incan and Colonial artifacts in the watershed. His film will ask the question: Did humans find the lost temple of Auzancata?
• Suzan Beraza, ¡No Soy Puta! Telluride filmmaker Suzan Beraza, whose past films include Bag It and Uranium Drive-In, is working on a film about forced deportation, human rights, sex trafficking and a history of violence on the island of Hispaniola. In the latest act of contention, some 250,000 Haitians living in the Dominican Republic face deportation because of a controversial law, and Beraza has been documenting the issue as it unfolds with escalating tension.
• Nico Edwards, Sea Gypsies: The Far Side of the World. This project by Denver-based filmmaker Nico Edwards follows a group of nomadic explorers aboard the hand-built sailing ketch Infinity as they embark on an 8,000-mile sea expedition from New Zealand to Patagonia. Along the way, they witness fragile ecosystems, battle merciless ice storms and experience the raw adventure of life at sea.
• Andrew Michael Ellis, Fight Hate with Love. This film project tells the story of race and incarceration in America through one man's journey to change the world. Michael Tabon has three strikes against him: He's black, young and poor. Though he was caught for years in the revolving door the prison system, he pulled himself out and is now on a mission to prevent men like himself from falling into the same fate.
• Sarah Garlick, Namuli. The winner of the 2015 American Alpine Club Commitment Grant, Namuli follows a team of climbers, scientists and conservationists who set off on an unconventional expedition into one of the world's least explored and most threatened habitats: Mozambique's second-highest mountain, Namuli.