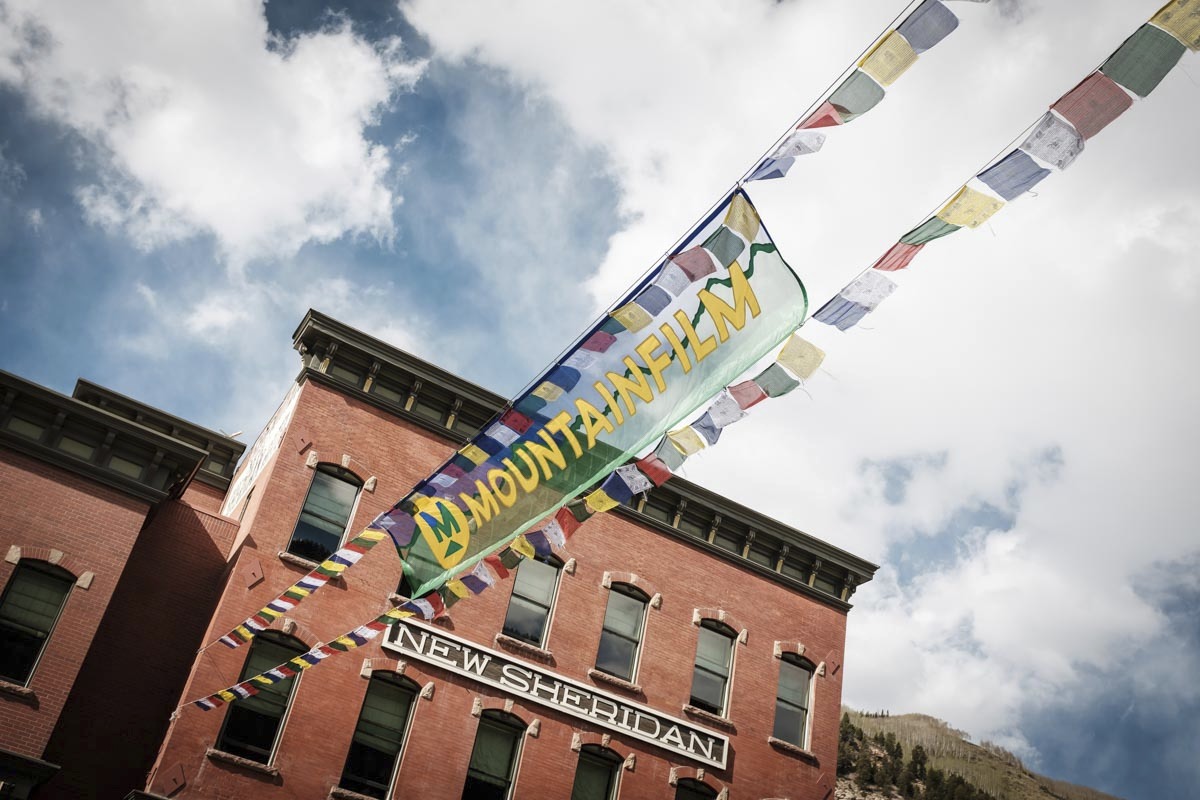 May 23, 2018
Forty Years of Film, Adventure & Indomitable Spirit
Mountainfilm celebrates landmark anniversary this weekend
It was the mid-70s, and Telluride was a far cry from the bustling international tourist destination it is today. Streets were unpaved, the population only numbered in the hundreds and the town was in transition as the economy shifted from hard-rock mining to a service-based industry centered around its new ski resort.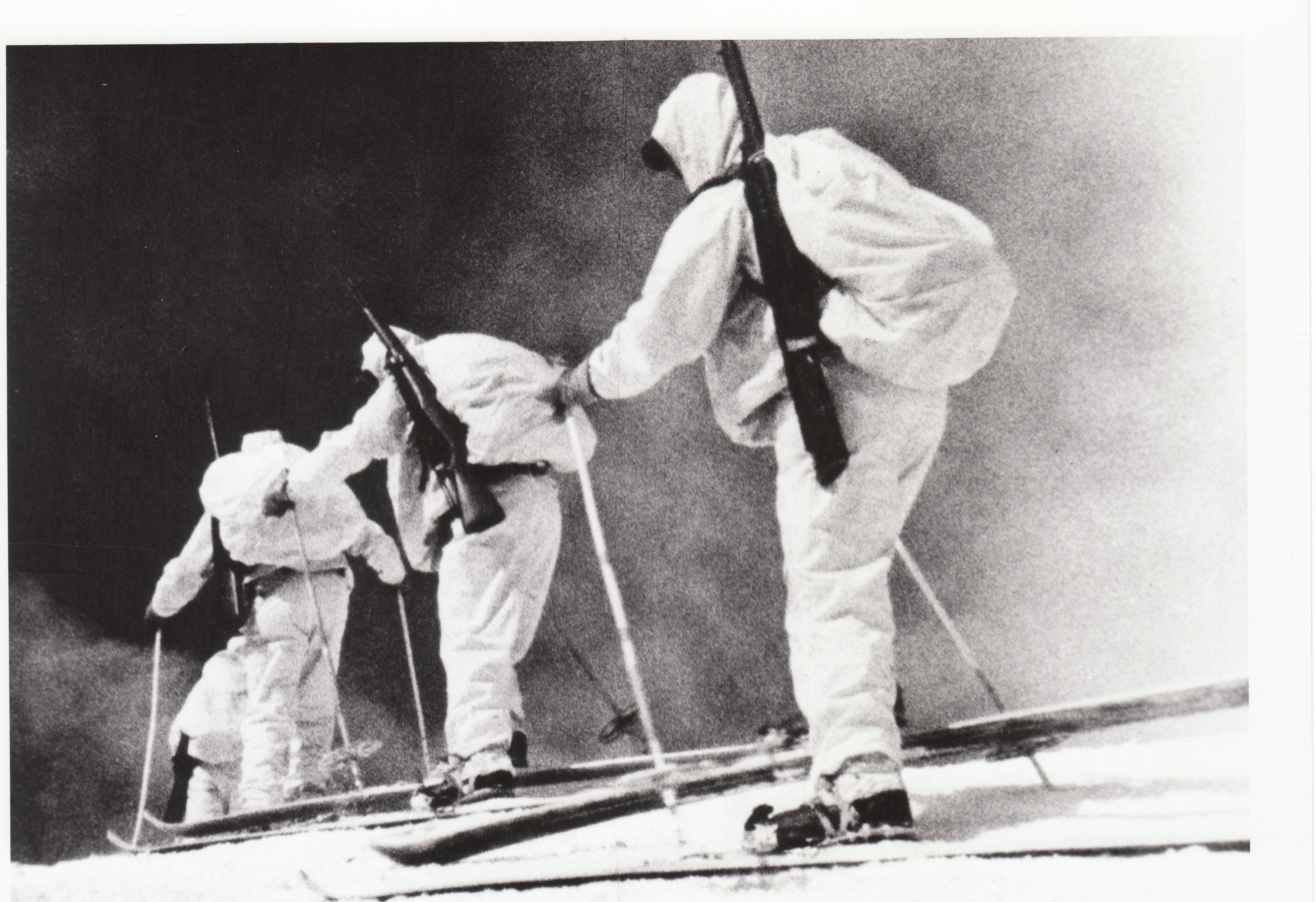 A still photo from the archival film Fire on the Mountain, which plays this weekend as part of Mountainfilm's archival program. [Photo courtesy of Mountainfilm]
A young couple named Bill and Susan Kees had moved to town — part of an emerging population of free-spirited young people making roots in the community. Both embraced their new outdoor playground: Bill was an avid rock climber, and Susan went on to write the definitive trail guidebook, The Telluride Hiking Guide.
One day, Bill came across an article in a climbing magazine about Lito Tejada-Flores, who had forged a new ascent on Patagonia's Mount Fitz Roy with a team of climbers and made a documentary about the feat. The film had played at a mountain film festival in Trento, Italy.

That planted a seed in Bill's mind. Telluride, he thought, would be an ideal location for a mountain film festival. He sent a letter to Tejada-Flores, but nothing came of it at first. It wasn't until 1976, when Tejada-Flores and his wife, Linde, moved to Telluride to work at the ski area, that the men connected and the idea of a festival began to gain real traction.
They hatched a plan, enlisting local climbers, churches and the town to help, and somehow made it happen. The first Mountainfilm took place over Memorial Day Weekend in 1979. By day, participants scattered to the mountains to go climbing or spring ski touring. By night, they gathered in the Sheridan Opera House to watch mountain-related films. Tejada-Flores' Fitz Roy was the marquee film. Colorado Gov. Dick Lamm was the Guest of Honor. The whole scrappy effort was pulled off with little money, admittedly loose planning and a lot of help from a group of climbers nicknamed the Ophir Wall Bums.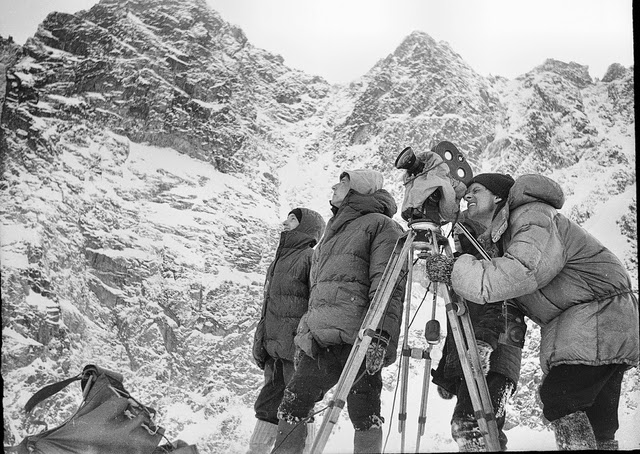 A still photo from the archival film Odworot, which plays this weekend as part of Mountainfilm's archival program. [Photo courtesy of Mountainfilm]
But it stuck; Forty years later, and Mountainfilm has established itself as one of Telluride's best-loved festivals. From three days, 27 films and one theater, it has grown into a four-day international gathering featuring more than 150 films in eight theaters and hundreds of special guests. And while it still celebrates mountain art with adventure films and climbing pioneers, Mountainfilm's programming now also encompasses documentaries about social justice, disappearing cultures, environmental battles and political game-changers.
Festival Director Suzan Beraza says it's the intimacy of the festival combined with this substantive programming that's made Mountainfilm such an enduring event.
"Telluride attracts people who are like-minded as far as caring about doing what we can to leave a better world, and I feel like the programming really resonates with that," Beraza said. Along with being electrified by the stories, Beraza added that the audience has incredible access to people who are heroes in the worlds of environmental justice, political activism and indomitable spirit. And the festival's setting — a beautiful box canyon during a magical time of year — doesn't hurt either.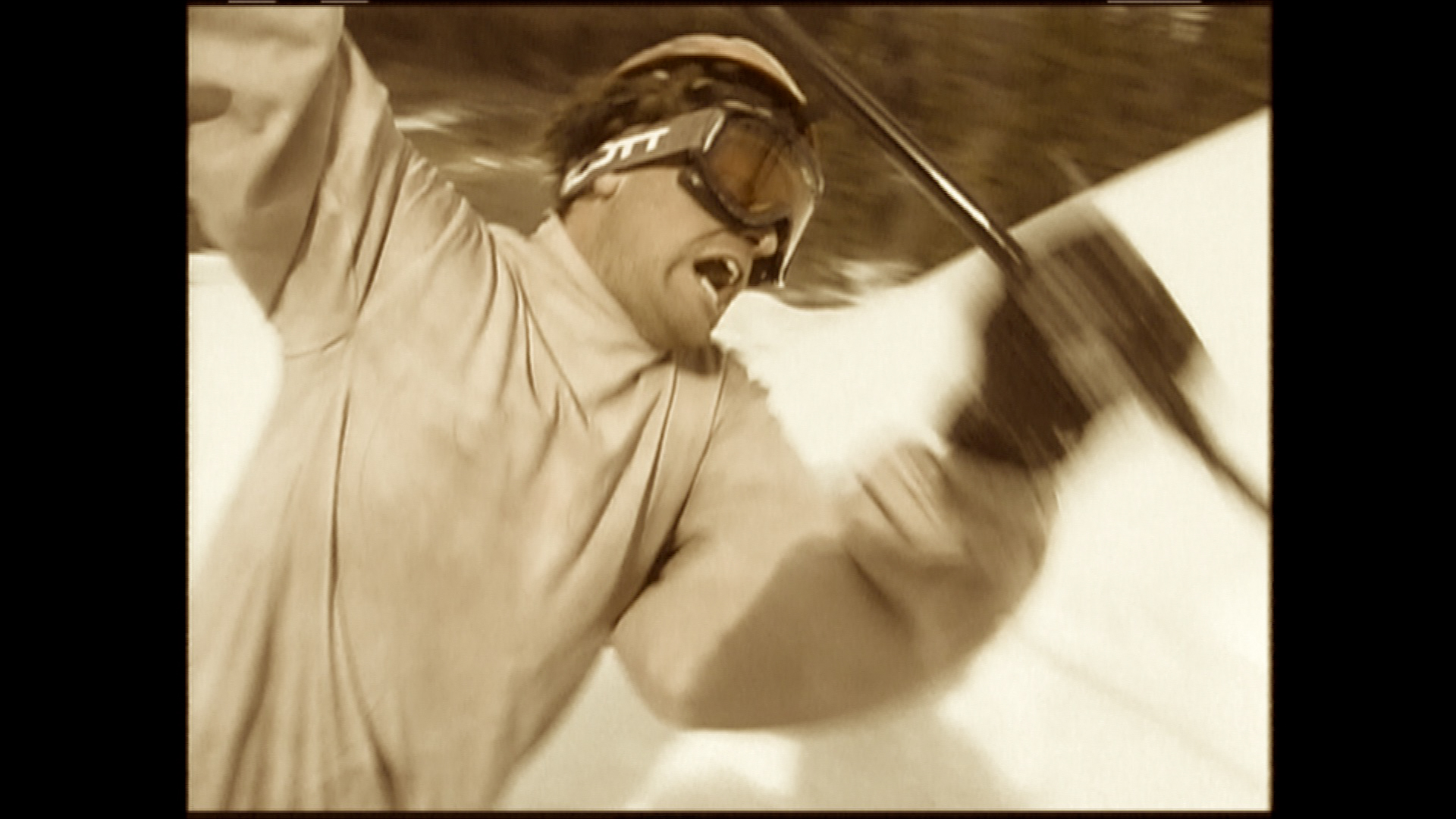 A still photo from the archival film Tragedy and Triumph on Firecracker Hill, which plays this weekend as part of Mountainfilm's archival program. [Photo courtesy of Mountainfilm]
The festival is celebrating its landmark anniversary in a big way this weekend. Along with the usual fare of eye-opening documentary films, cutting-edge art and world-class presenters, the festival will feature a special retrospective program of archival films playing all weekend in the library; nods to climbing history with guests like Conrad Anker, David Breashears and David Roberts; panels on the festival's history; an art exhibit of 40 years of festival posters and a 40th Bash on Saturday night in Heritage Plaza. Mountainfilm will also be selling copies of Susan Dalton's new book, Mountainfilm: 40 Years, a souvenir book that chronicles the festival's rich history. (Proceeds from the book's sales support Mountainfilm.)
Though there are many free events geared toward this celebration, Saturday's party is intended as a specific way to thank the community that has given it so much over four decades, says Executive Director Sage Martin. The party takes place from 7-10 p.m. and will feature music by DJ Kat V.
"It's free and open to the public as a way to give back to the community that has supported and loved Mountainfilm for the past 40 years," she said.
Martin says the goal for the next four decades of Mountainfilm is to continue to do what it does best: put on an intimate hometown event that lights a fire of inspiration under its audience.
"I want Mountainfilm to be the local's favorite festival for years to come," she said.
As co-founder Tejada-Flores wrote for Dalton's book, "Telluride was made for Mountainfilm, and Mountainfilm was made by Telluride, in many ways, large and small."
For more details or a full schedule, visit www.mountainfilm.org or download the festival's app.