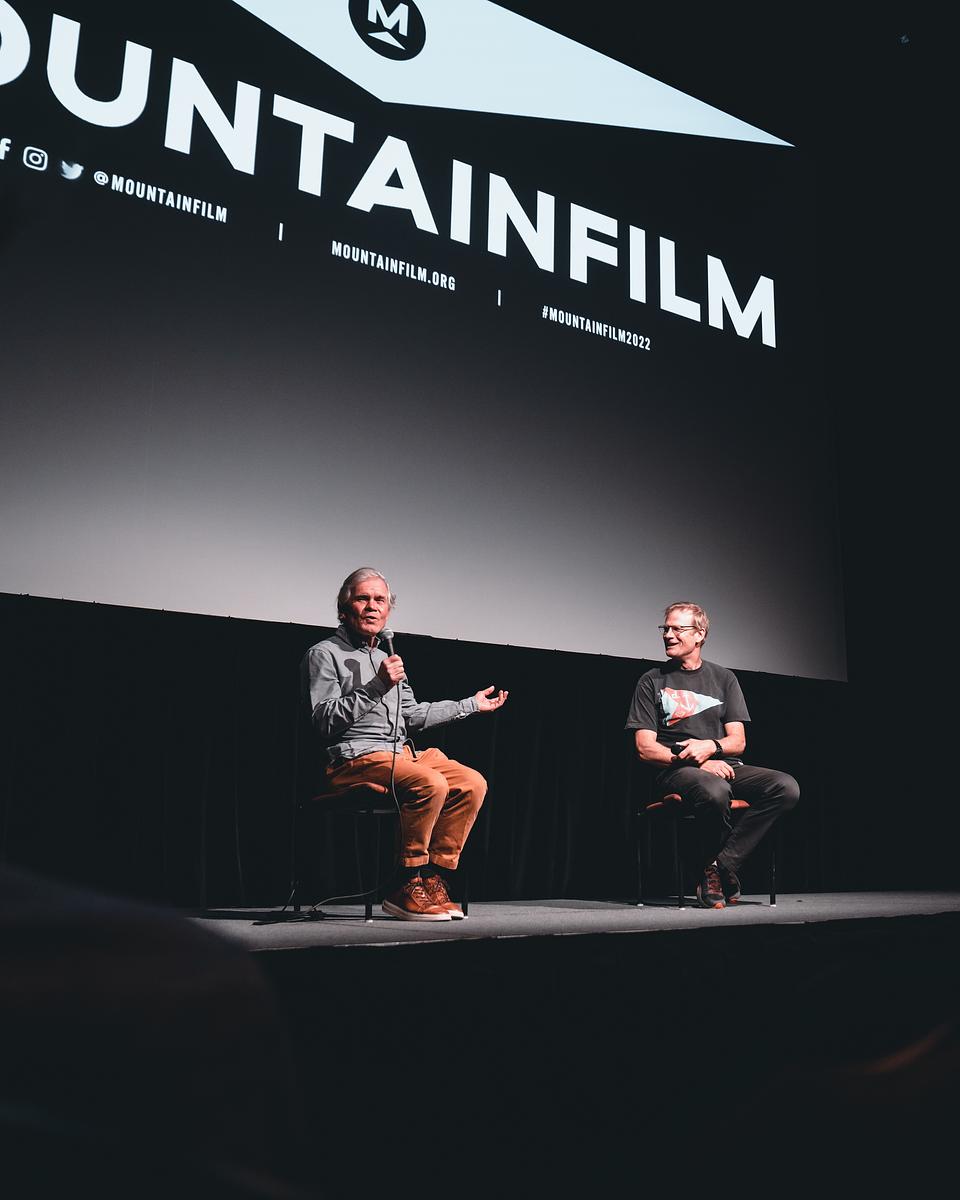 March 20, 2023
2023 Minds Moving Mountains Speaker Series Announced
Festival welcomes film lovers back to Telluride for its 45th year 
Telluride, Colorado (March 10, 2023) – Mountainfilm is excited to announce its Minds Moving Mountains Speaker Series at its festival this upcoming Memorial Day weekend in Telluride, Colorado. The festival will feature seven captivating panels with thought leaders, journalists, activists, adventurers and visionaries. Topics will cover climate, nature, inclusivity, water and how to turn motivation into action. Mountainfilm will celebrate its 45th year of indomitable spirit in the heart of the San Juan mountains May 25-29, 2023. 
This year's Minds Moving Mountains Speaker Series kicks off with Guest Director Bill McKibben, who will address activism at a crucial moment for the climate and the birth of Third Act, which encourages folks over 60 to take progressive action. McKibben's wife and New Yorker journalist Sue Halpern will talk about the future of artificial intelligence, ChatGPT and how they might affect our understanding of the natural world. 
Water rights activist and TikTok sensation Teal Lehto, ProPublica journalist Abrahm Lustgarten and Southern Ute Indian Tribe Council Member Lorelei Cloud will address climate change and water in the West. Community organizer Juan D. Martinez Pineda will lead a conversation about bringing equity and justice to life through the youth-led power of the outdoors. Timmy O'Neill will emcee a special tribute to, and celebration of, the life of beloved long-time Telluride local, mother, activist, adventurer and the 2021 Mountainfilm guest director, mountaineer Hilaree Nelson.
Nalini Nadkarni, Tierney Thys and Carroll Dunham will discuss disturbance and how it relates to ecosystems, cultures and our bodies. And longtime festival friends and supporters Cheryl Strayed and Tom Shadyac will wrap up the weekend by asking, "What Now?" They will lead a talk about how to take the inspiration of Mountainfilm and incorporate it into real life in ways that are meaningful and impactful.
"We invite you to join us here in Telluride on Memorial Day weekend for inspiring films and events along with compelling conversations about engaging and relevant issues that impact us locally and globally," said Executive Director Sage Martin. 
Festival Director Suzan Beraza added, "As we're coming out of the COVID years, we encourage folks to support us by buying passes to the festival. We wouldn't exist without Telluride, and are truly a homegrown festival. We look forward to celebrating 45 years with the Mountainfilm community!"