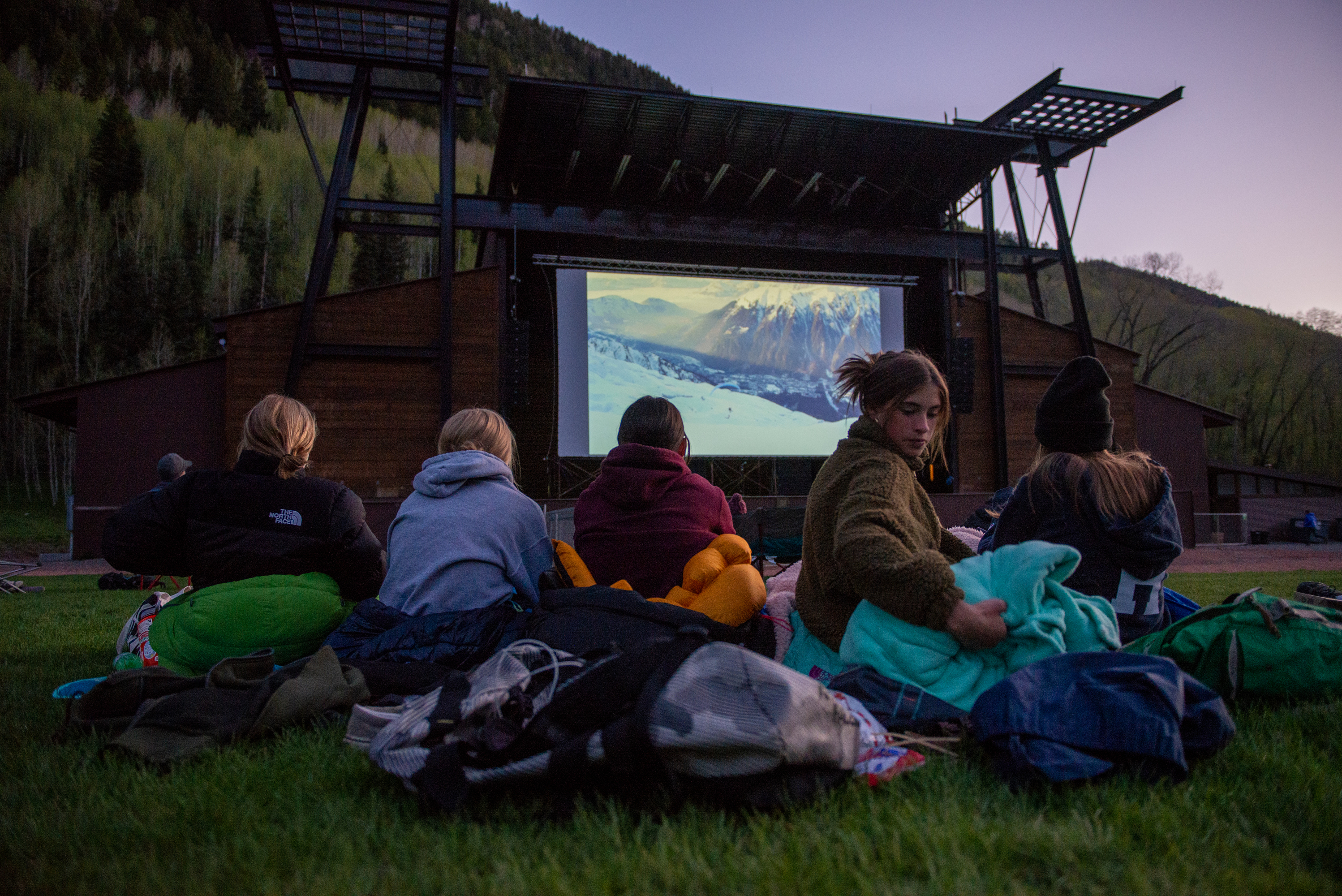 February 1, 2022
2022 MOUNTAINFILM PASSES NOW ON SALE
In-person festival to return in celebration of 44 years of indomitable spirit
Telluride, Colorado (February 1, 2022) – The stoke is at an all-time high as Mountainfilm prepares to return to an in-person festival over Memorial Day weekend in Telluride – May 26-30 this year. After two years of successfully bringing films to over 12,000 couches and campervans around the world, the festival is proud to announce that passes for both the in-person festival and After the Fest Online are now available for purchase at Mountainfilm.org.
"We are beyond thrilled to be back for a full festival. The Mountainfilm team has been working incredibly hard to bring you the best films, artists, athletes, and speakers that will inspire and motivate audiences to create a better world," said Executive Director Sage Martin, who has been at the forefront of keeping the festival alive and breathing throughout the last two years of unexpected twists and turns.
Mountainfilm is offering a limited number of early bird Palmyra passes for $350. This pass provides access to all theaters and includes the After the Fest Online access just in case you miss anything. To reduce waiting in line, we will again be offering advanced reservations. With the exception of the priority entry Patron Pass, each pass type is allotted a select number of advanced reservations during our early reservation period. For more information on our reservation system and to see a full selection of festival pass options, please visit our website.
The silver lining of this challenging pandemic was the introduction of the online festival in 2020, which significantly expanded the reach of Mountainfilm to worldwide audiences and provided access to those unable to afford a trip to Telluride. For film lovers unable to attend the in-person festival, Mountainfilm will continue to offer its $99 After the Fest Online pass. It will run for 7 days after the physical festival from May 31 - June 7.
The Mountainfilm team would like to express its deep gratitude to the local community for their ongoing support, generosity and encouragement over the past two years as we worked to keep Mountainfilm afloat and relevant. We hope you can join us this year for the best Mountainfilm ever!
—
About Mountainfilm: Established in 1979, Mountainfilm is dedicated to using film, art and ideas to inspire audiences to create a better world. Working at the nexus of filmmaking and action, its flagship program is the legendary Mountainfilm festival in Telluride, Colorado, a one-of-a-kind combination of films, conversations and inspiration. Mountainfilm also reaches audiences year-round through its worldwide tour and Mountainfilm for Students, an educational outreach initiative for youth. Mountainfilm has the power to change lives. To learn more, visit www.mountainfilm.org. To join the conversation, please read Mountainfilm's news and follow Mountainfilm on Twitter, Facebook, and Instagram.