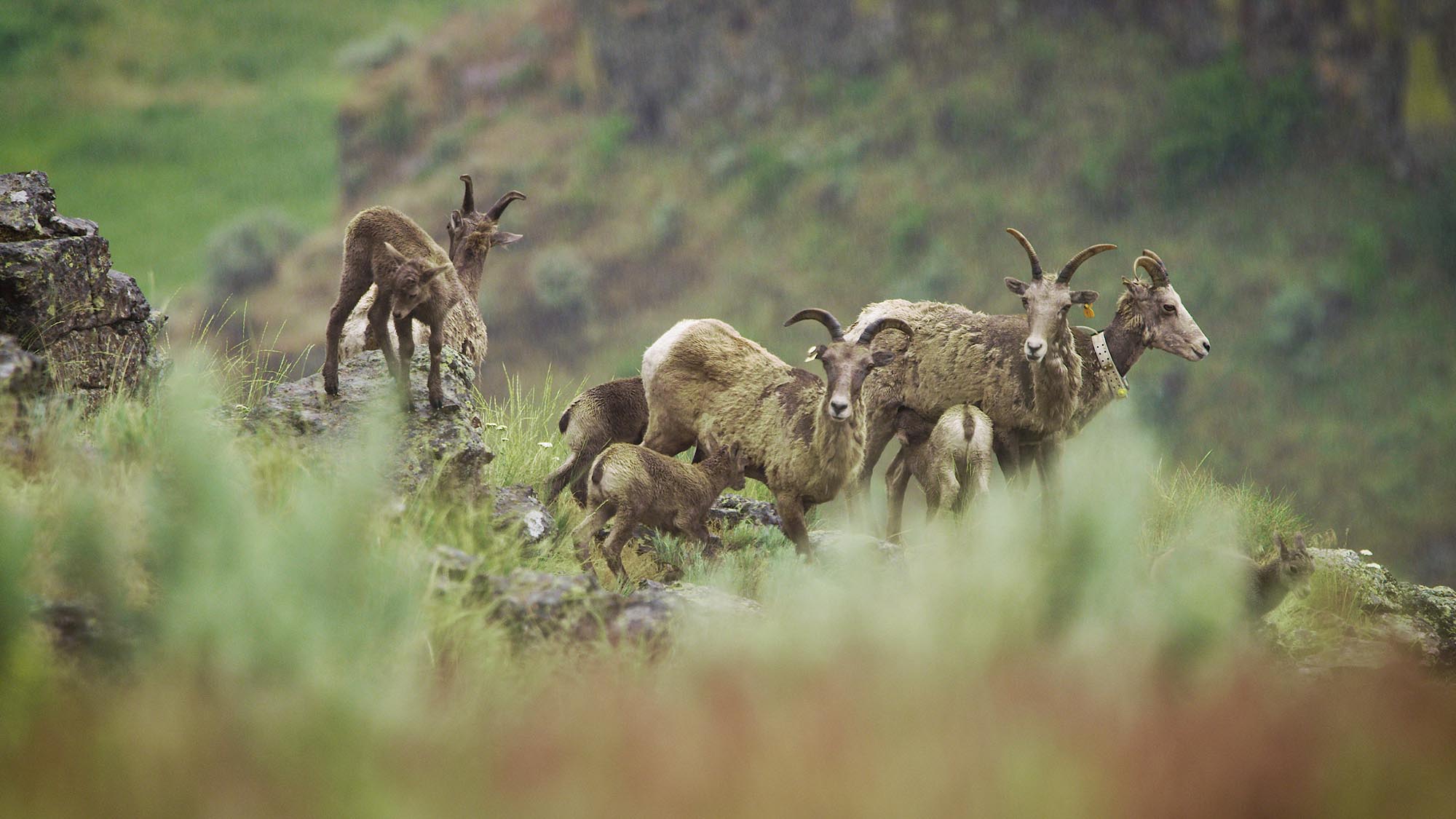 Wild & Wool
Year

2020

Country

USA

Duration:

24 mins
Overview
The majestic bighorn sheep is an icon of the American West. But its survival is threatened by another Western tradition — the grazing of domesticated sheep on public lands. Domesticated sheep carry a respiratory pathogen known as M. ovi, which can cause outbreaks of pneumonia and lamb deaths in bighorns. Wild & Wool follows a team of dedicated researchers as they track two bighorn herds in the steep cliffs and open meadows of Hells Canyon, Washington and Wendover, Nevada, and attempt to break the cycle of disease before it's too late.
---
Colorado Premiere
Production Team
Director

Phillip Baribeau

Producer

Frankie Pirolo Foss

Editors

Tony Hale
Brian Wilson
Film Contact
Phillip Baribeau
Festival Screenings
Featured in the 2020 Mountainfilm Festival.
Take Action
Do you feel inspired, amazed and moved to act?
If you would like to learn more or to take action, please follow these links to see what our partner organizations are doing.
Let's help create a better world.
Wild Sheep Foundation
Wild Sheep Foundation enhances wild sheep populations, promotes scientific wildlife management, educates the public and youth on sustainable use and the conservation benefits of hunting while promoting the interests of the hunter.
Learn More

about Wild Sheep Foundation