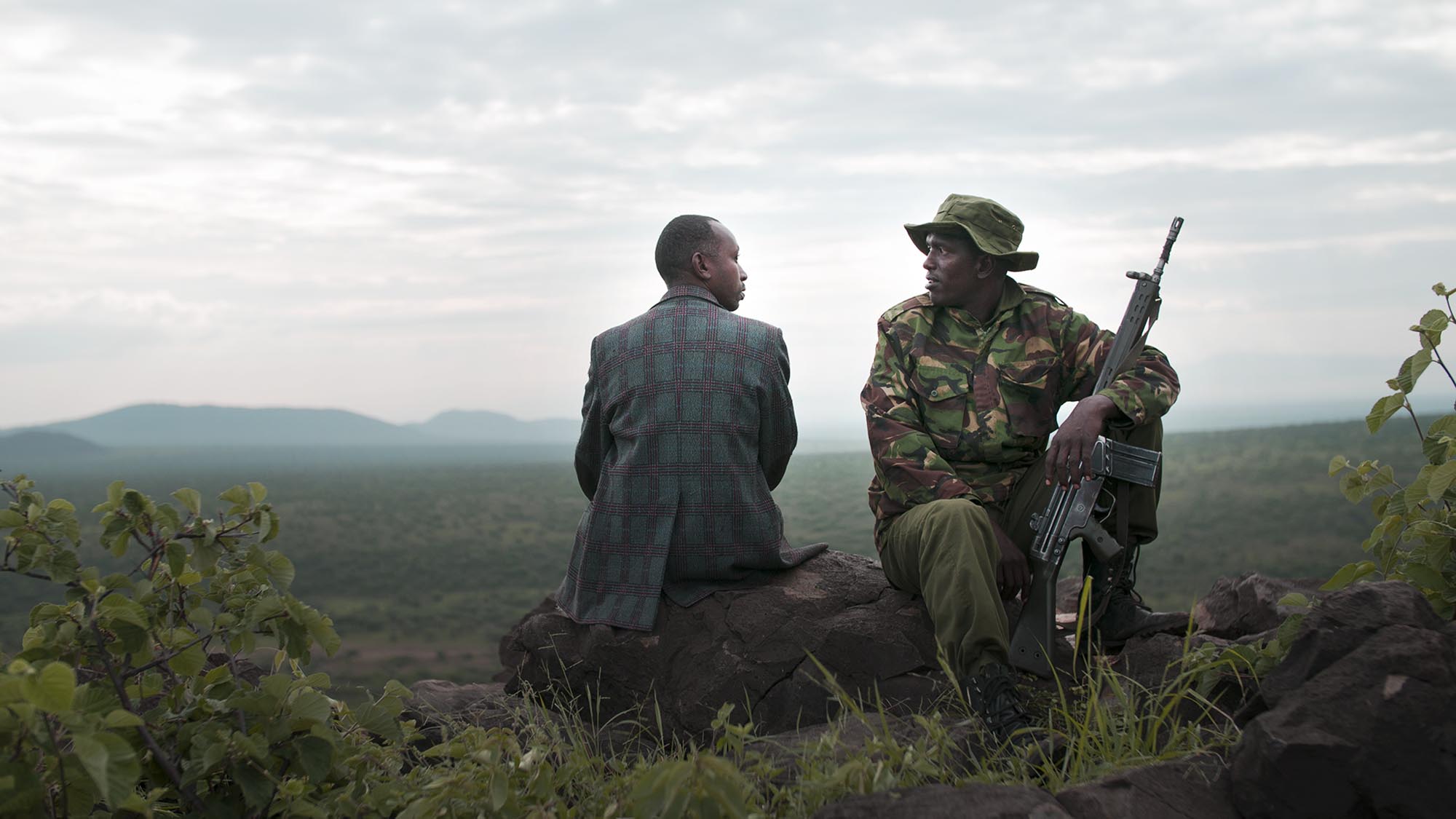 When Lambs Become Lions
Year

2018

Country

USA

Duration:

78 mins
Overview
MOUNTAINFILM COMMITMENT GRANT WINNER
"Out here, we're all hunters," says Asan, a wildlife ranger in northern Kenya. "The poacher hunts the elephant, and we hunt the poacher." But after two months with no paycheck (and a new baby), Asan shifts sides, capitulating to pressure from his cousin, "X," a poacher. With more than 300,000 elephants killed every year for their tusks, Africa's elephants will disappear by 2025. In 2016, Kenyan President Uhuru Kenyatta theatrically torched a stockpile of confiscated ivory worth $150 million on the market, declaiming ivory "worthless unless it is on our elephants." With unparalleled access, Kasbe takes us into the fields and minds of the two cousins as they struggle not only for survival but with their own consciences.
Production Team
Director

Jon Kasbe
Festival Screenings
Featured in the 2018 Mountainfilm Festival.
Stream Film Online
This film is available online using the following streaming platforms: