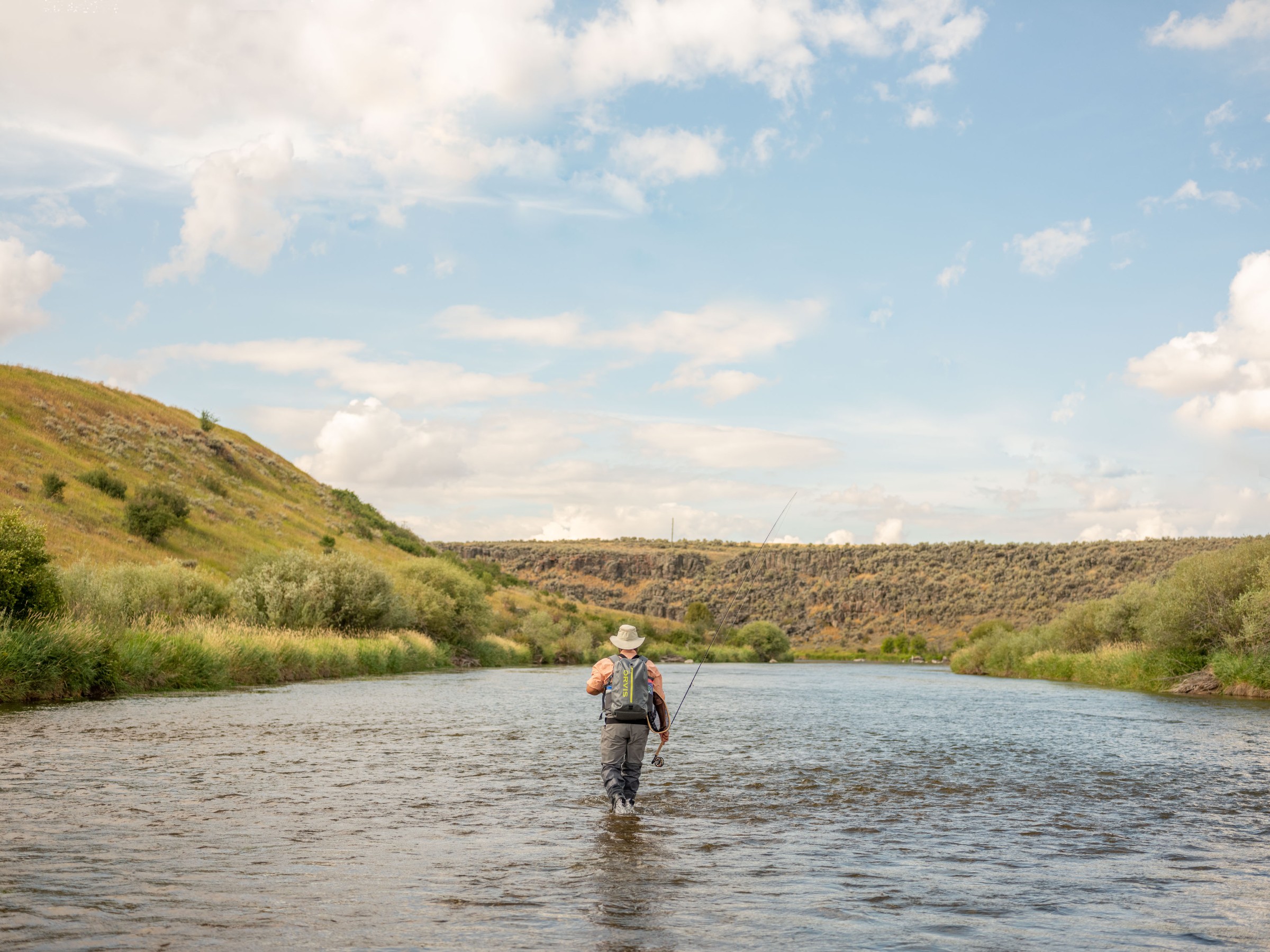 Wading for Change
Year

2022

Country

USA

Duration:

12 mins
Overview
For conservationist and angler Jr Rodriguez to become "like the pictures he saw in magazines," he had to leave behind what he loved the most. By juxtaposing Jr's origins in Houston, Texas, and his current home in world-renowned fly-fishing hub Jackson Hole, Wyoming, we share his journey of learning to love the outdoors and what it can be like to participate in outdoor sports in western mountain towns as a person of color.
---
Colorado Premiere
 
Festival Screenings
Featured in the 2023 Mountainfilm Festival.
Take Action
Do you feel inspired, amazed and moved to act?
If you would like to learn more or to take action, please follow these links to see what our partner organizations are doing.
Let's help create a better world.
Trout Unlimited - Jackson Hole
Founded in Michigan in 1959, Trout Unlimited is a national non-profit organization with 300,000 members and supporters dedicated to conserving, protecting and restoring North America's coldwater fisheries and their watersheds. Our staff and volunteers work from coast to coast to protect, reconnect, restore and sustain trout and salmon habitat on behalf of today's anglers and coming generations of sportsmen and women who value the connection between healthy, intact habitat and angling opportunity. The Jackson Hole Trout Unlimited was formed in 1983 in Jackson, Wyoming. Their mission is to bring together diverse interests to care for and recover rivers and streams so our children can experience the joy of wild and native trout and salmon. 
Learn More

about Trout Unlimited - Jackson Hole