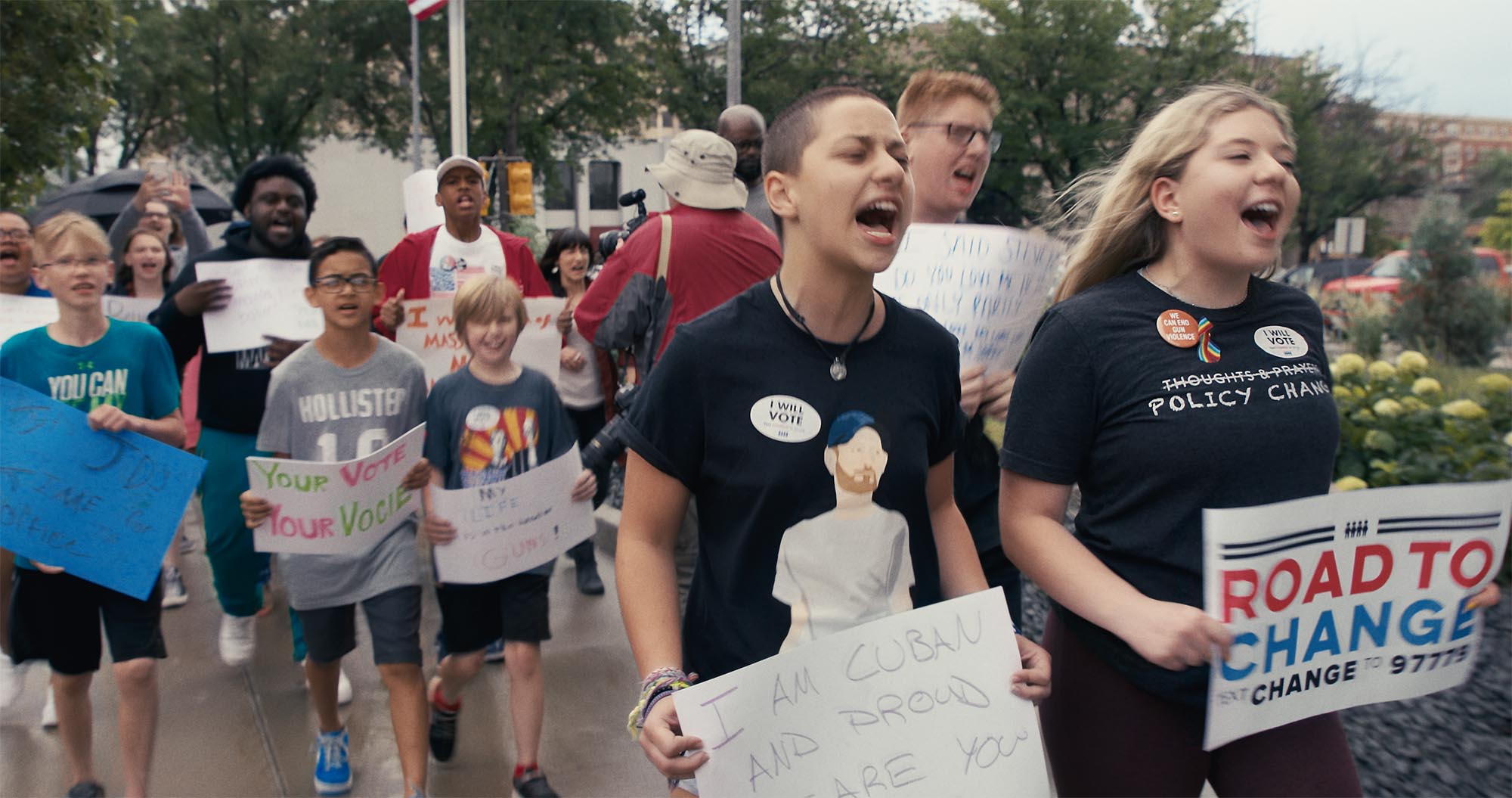 Us Kids
Year

2020

Country

USA

Duration:

99 mins
Overview
They were just regular high-school students — playing sports, studying for finals, goofing off, dancing and dreaming. And then, on Feb. 14, 2018 in just seven minutes, everything changed. In the aftermath of the nightmarish shooting that took 17 lives, the students of Marjory Stoneman Douglas High School in Parkland, Florida became something else: traumatized, angry and imbued with unalloyed purpose. Kim Snyder's remarkable film follows the teens on their journey of political activism and growth after the indelible shooting in a coming-of-age story that manages to be equal parts heartbreaking and hopeful.
---
Colorado Premiere
Production Team
Director

Kim A. Snyder

Producers

Maria Cuomo Cole
Lori Cheatle
Kim A. Snyder
Film Contact
Kim Snyder
Festival Screenings
Featured in the 2020 Mountainfilm Festival.
Take Action
Do you feel inspired, amazed and moved to act?
If you would like to learn more or to take action, please follow these links to see what our partner organizations are doing.
Let's help create a better world.
March for Our Lives
March For Our Lives is a movement dedicated to student-led activism around ending gun violence and the epidemic of mass shootings in our schools today. Our mission is to harness the power of young people across the country to fight for sensible gun violence prevention policies that save lives.
Learn More

about March for Our Lives