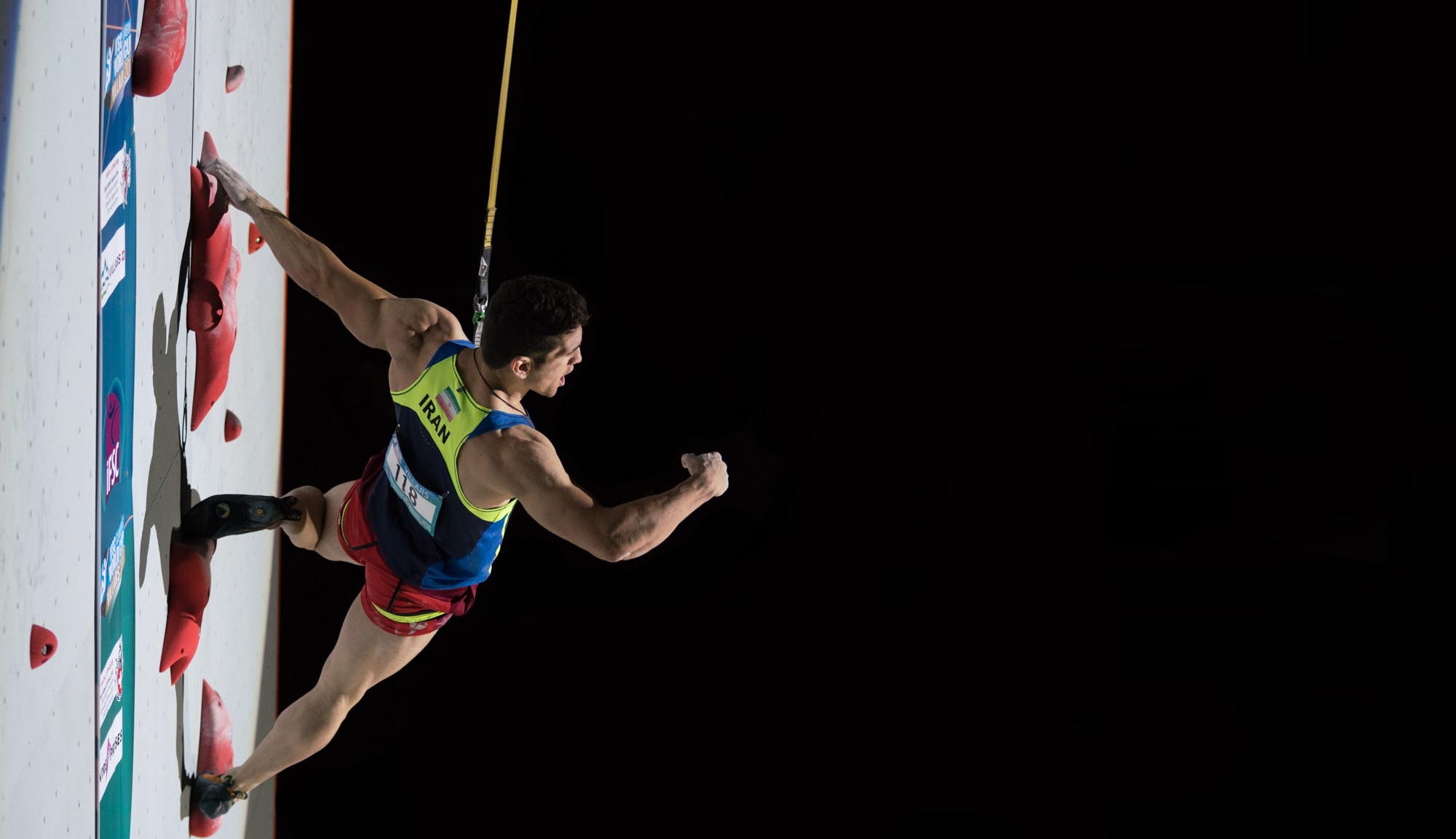 Up To Speed
Year

2018

Country

USA

Duration:

21 mins
Overview
Climbing — the fringy, grungy sport of dirtbags — is headed to the biggest athletic stage on Earth: the 2010 Olympic Games in Tokyo. Disciplines will include lead climbing, bouldering and ... speed climbing? Yes, it's a thing. This new film by Sender introduces us to the blistering subdiscipline, a much-scoffed at world of interesting warm-up dances, powerful vertical sprinting and competition that's nothing to joke about.
Production Team
Director

Zachary Barr Nick Rosen Peter Mortimer
Festival Screenings
Featured in the 2019 Mountainfilm Festival.