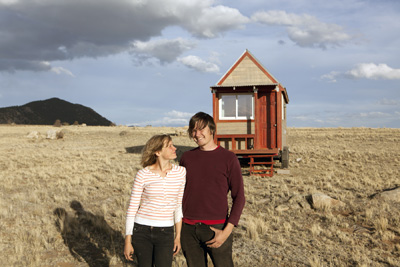 TINY: A Story About Living Small
Year

2012

Country

USA

Duration:

61 mins
Overview
Here's a climate solution: Reverse the trend that has doubled the size of the average American home over the last 40 years. This enlightening and fun documentary is about idealists who decide to live in small spaces, some no bigger than a single-car garage. The filmmakers are also the protagonists, and we follow the couple as they design and build their own tiny house, a process that is both exhilarating and frustrating as they encounter unexpected obstacles. But it's a great journey, one filled with wisdom and insight into how to live a richer life — by living smaller.
Production Team
Director

Merete Mueller Christopher Smith
Festival Screenings
Featured in the 2013 Mountainfilm Festival.
Stream Film Online
This film is available online using the following streaming platforms: