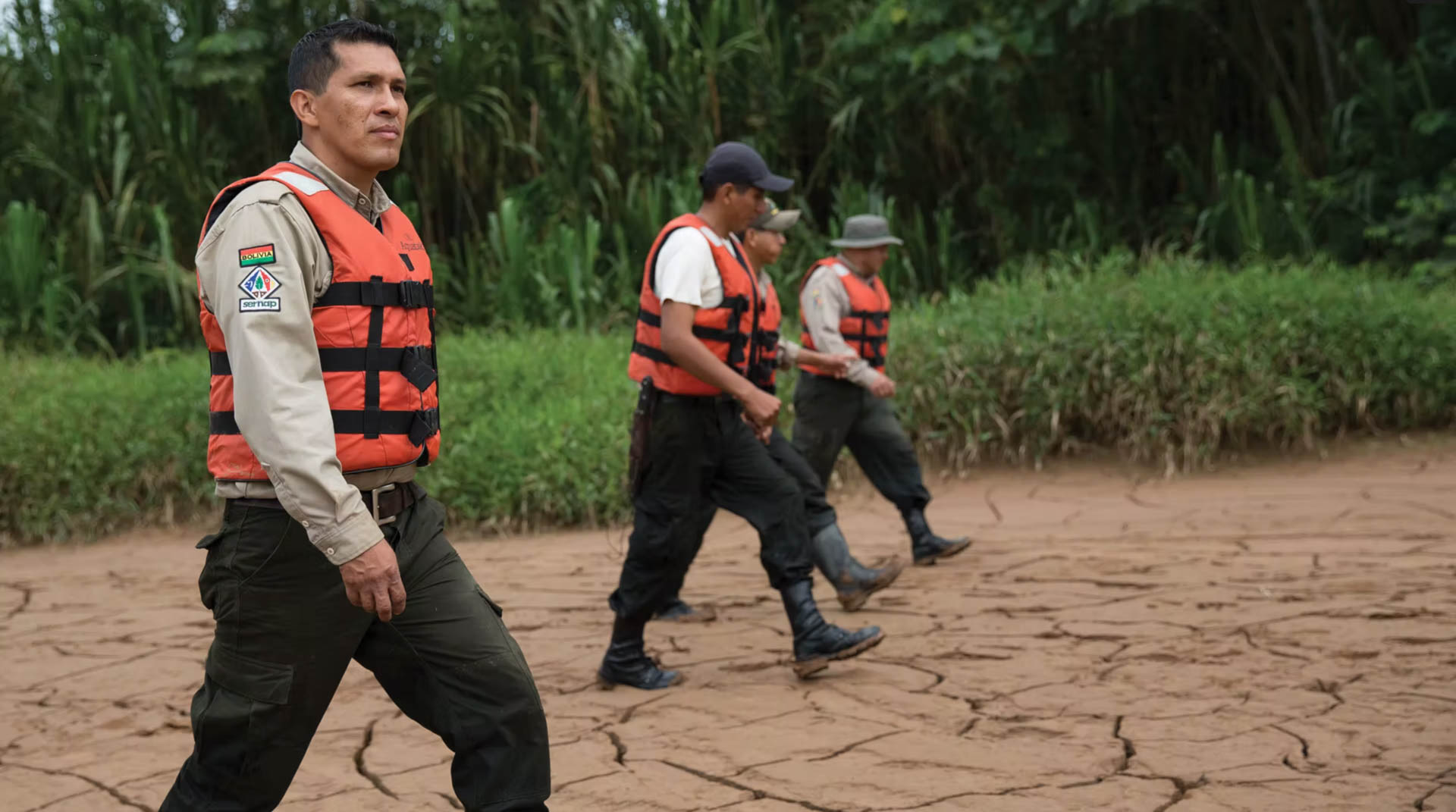 Tigre Gente
Year

2021

Country

Boliva

Duration:

94 mins
Overview
Tigre Gente illuminates the dark network of the global jaguar trade through the lens of two impassioned individuals living on opposite sides of the world, both of whom share a common goal of protecting this majestic and increasingly endangered species. In the Madidi National Park of Bolivia, a determined park director, Marcos, investigates illegal hunting on its protected land. His investigation uncovers an unexpected connection between South America and the pervasiveness of wildlife trade in China, where journalist Laurel Chor shares Marcos' deep concern and sense of social responsibility. Tigre Gente explores the majesty of the jungle as it stands against its greatest threat of all — mankind.
Production Team
Director

Elizabeth Unger
Film Contact
Festival Screenings
Featured in the 2022 Mountainfilm Festival.
Take Action
Do you feel inspired, amazed and moved to act?
If you would like to learn more or to take action, please follow these links to see what our partner organizations are doing.
Let's help create a better world.
Rainforest Connection
Rainforest Connection is a nonprofit tech startup focused on using AI-enabled acoustic monitoring for protecting threatened ecosystems from illegal activities and monitoring biodiversity at scale to create conservation action plans.
Learn More

about Rainforest Connection