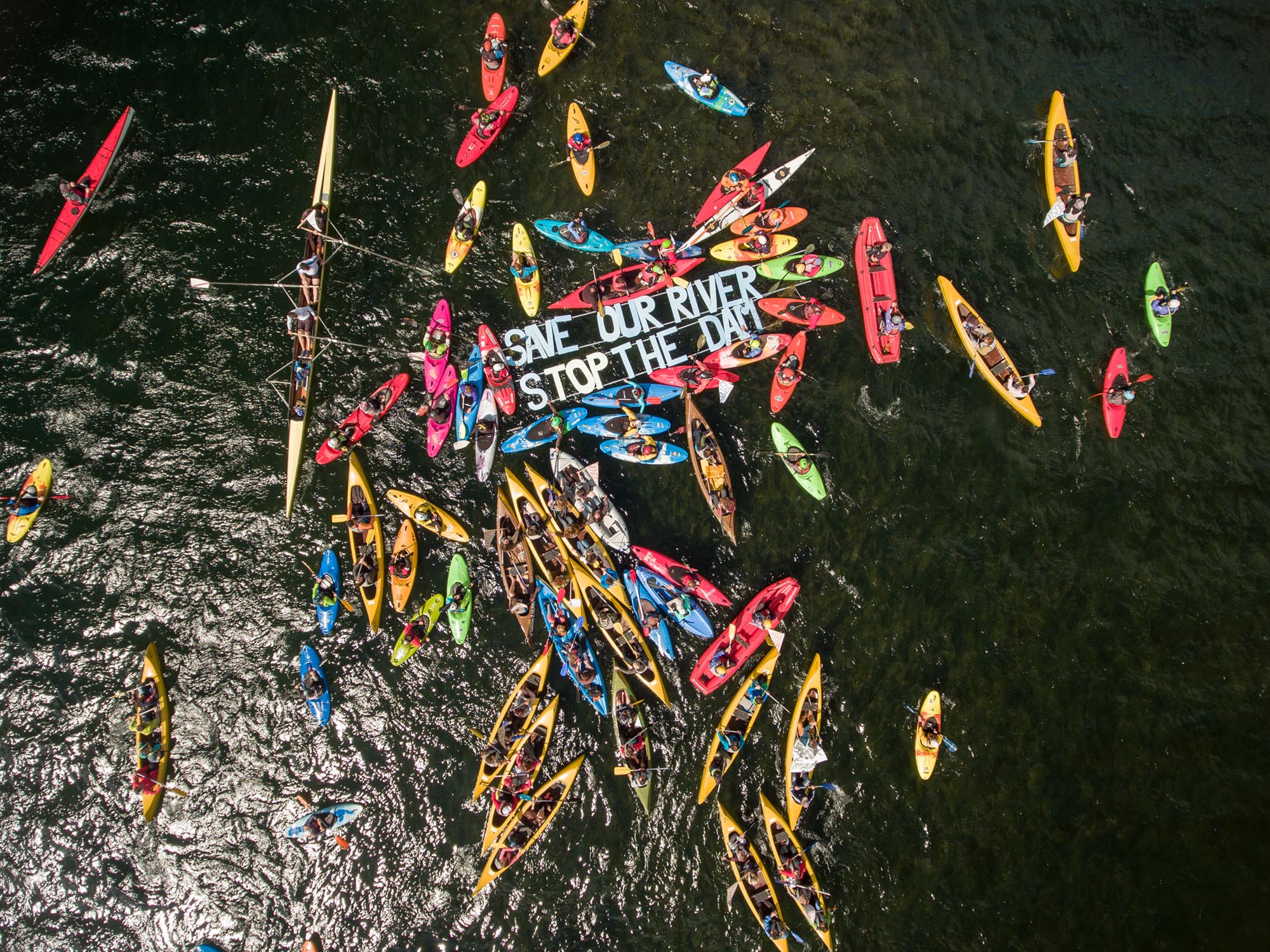 The Undamaged
Year

2018

Country

Slovenia

Duration:

51 mins
Overview
Colorado Premiere
The Balkan countries of Eastern Europe are home to some of the planet's last wild rivers. However, thousands of pending hydro-power projects threaten to stop the rivers' free-flows with dams, creating reservoirs that will drown towns, destroy cultural heritage and damage biodiversity. And, like man-made reservoirs the world over, they will produce carbon dioxide and methane, greenhouse gases that contribute to climate change. To raise awareness of the threat to Balkan rivers, Slovenian extreme kayaker and former Olympic rower Rok Rozman leads a kayak caravan of protesters down 23 rivers in six countries. Along the way the group enlists the support of other boaters, fishermen, farmers, local politicians, university students and school children. By sharing the natural beauty of the riverscapes they pass through, sometimes soft and undulant, sometimes rugged and stunning, the kayakers make a convincing pitch for our support, too.
Production Team
Director

Miha Avguštin Matic Oblak Rožle Bregar
Festival Screenings
Featured in the 2019 Mountainfilm Festival.