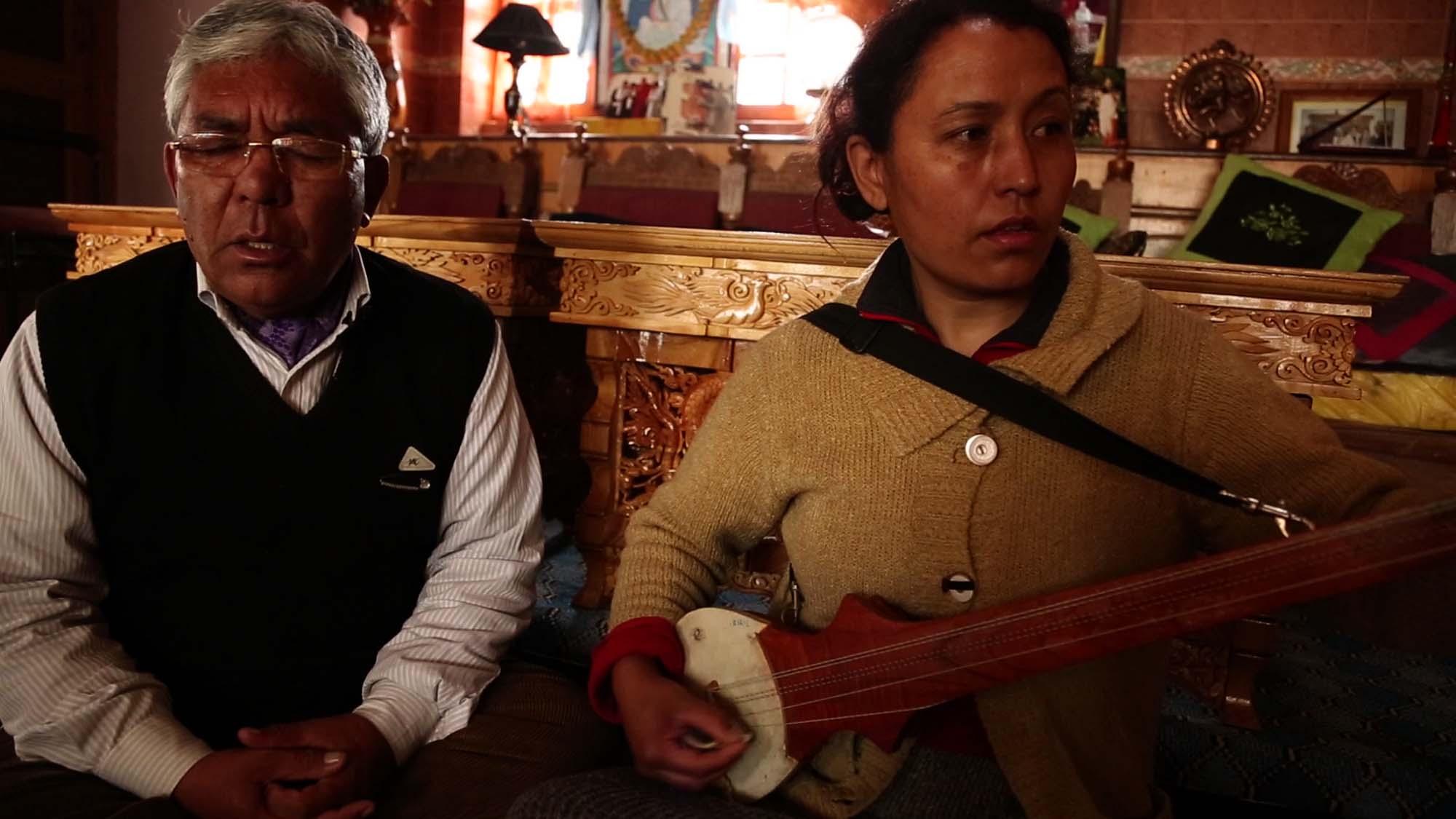 The Song Collector
Year

2016

Country

India

Duration:

53 mins
Overview
Even remote Ladakh in the Indian Himalaya hasn't escaped modernity, represented by jets overhead, computers, tourists and cultural homogenization. Morup Namgyal has made it his life's mission to preserve at least one essential part of Ladak's traditional Buddhist culture: the folk songs.
As part of his effort, Namgyal was a founder of the Lamdon School which, years later, has become a flourishing institution of education and cultural preservation. The Song Collector is suffused with archival footage and the nostalgia of an indigenous culture experiencing the erosion of not just of its music, but of its style of dress, ceremonies, language and, even, Morup says, "our good way of thinking, our manner of conversion, our bonds with each other."
Yet Namgyal has come to understand that while progress can't be denied, culture can be sustained with conscious effort. Erik Koto's first feature-length film bestows recognition on a Ladakhi icon who has instilled cultural self-awareness among his people, and the film itself is part of the inspiring movement.
Production Team
Director

Erik Koto
Festival Screenings
Featured in the 2016 Mountainfilm Festival.