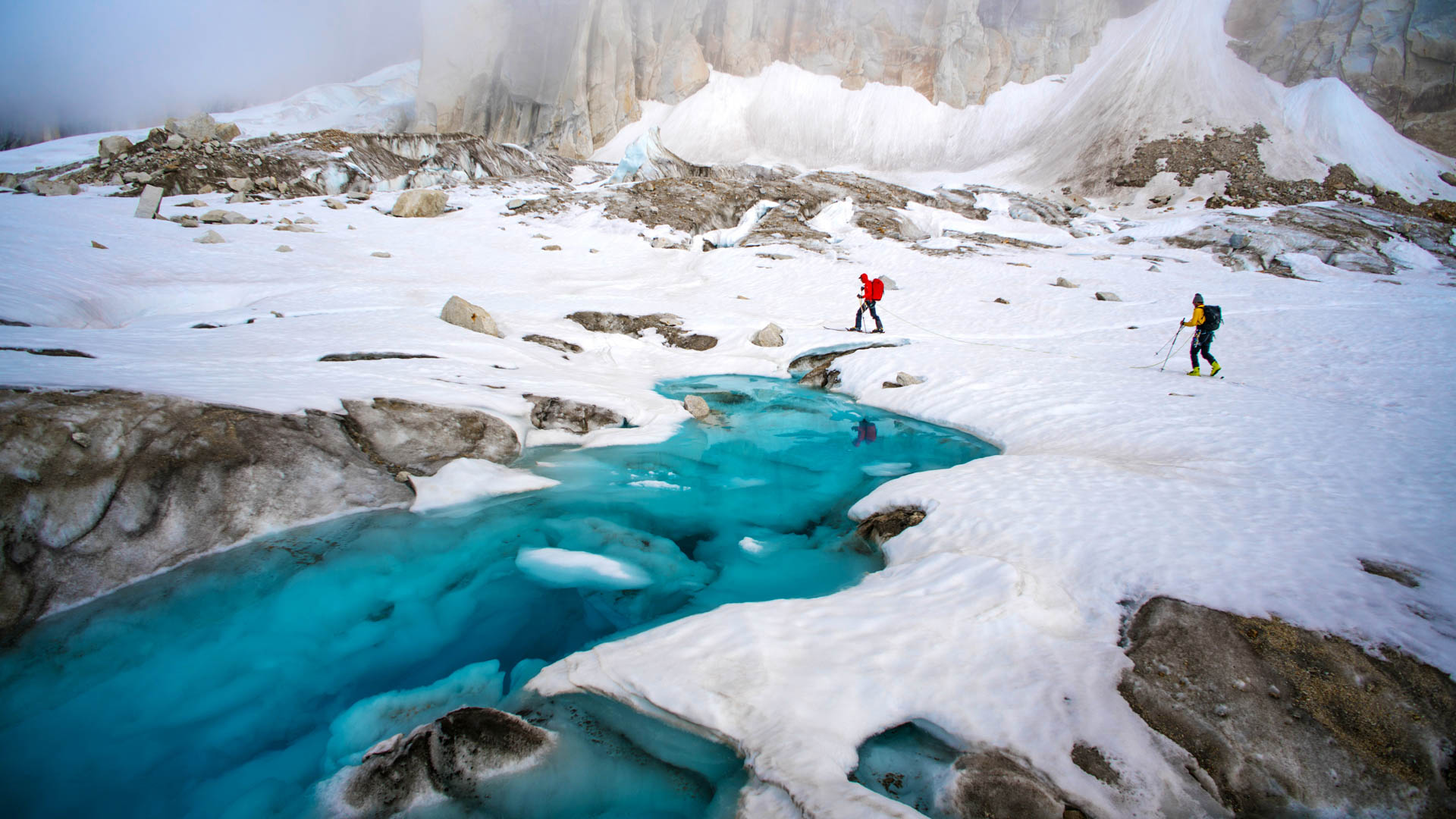 The Sanctity of Space
Year

2021

Country

USA

Duration:

102 mins
Overview
Catalyzed by a single black and white photo captured by legendary photographer and mountaineer Bradford Washburn, three climbers become obsessed with completing the climb shown in the image. The Sanctity of Space beautifully weaves Washburn's extraordinary life and accomplishments with the climbers' daring attempt to cross the Moose's Tooth Traverse, which has never before been completed. Co-directors and climbers Renan Ozturk and Freddie Wilkinson set out alongside Zach Smith to honor Washburn and complete the traverse that has captivated them since first laying eyes on the photo. Despite facing the deaths of fellow climbers and near-death experiences of their own, their resilience and tenacity keep them coming back to the mountains.
Production Team
Director

Freddie Wilkinson Renan Ozturk
Film Contact
Festival Screenings
Featured in the 2022 Mountainfilm Festival.
Stream Film Online
This film is available online using the following streaming platforms: