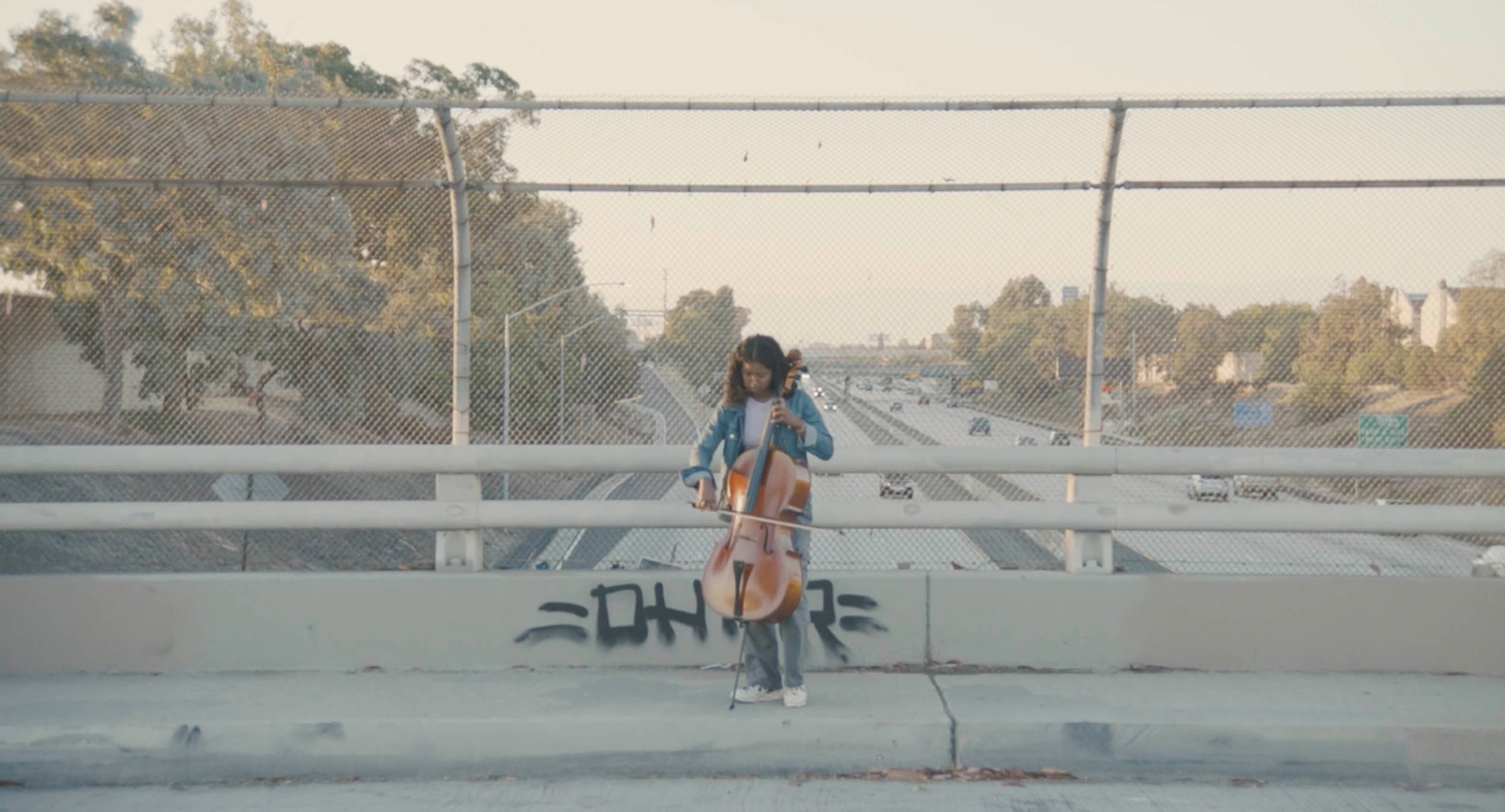 The Orchestra Chuck Built
Year

2023

Country

USA

Duration:

22 mins
Overview
In 2016, the League of American Orchestras conducted a study that revealed a shocking statistic: only 1.8% of the professional orchestra workforce in the US is Black. From an old church rec room in the inner city of Los Angeles, former lawyer-turned-conductor Chuck Dickerson is on a mission to change that. With his majority Black and Latino youth orchestra — the largest of its kind in the country — Chuck is creating opportunities for his community that did not previously exist. The Orchestra Chuck Built is a loving portrait of a tireless mentor and the orchestra members whose lives have been transformed by music.
---
World Premiere

Commitment Grant Winner 2022
Production Team
Director
Film Contact
Festival Screenings
Featured in the 2023 Mountainfilm Festival.
Take Action
Do you feel inspired, amazed and moved to act?
If you would like to learn more or to take action, please follow these links to see what our partner organizations are doing.
Let's help create a better world.
ICYOLA
Founded in 2009, ICYOLA is a California 501(c)(3) nonprofit corporation that transforms the lives and minds of young people in Inner City Los Angeles through high quality music education. We teach inner-city youth the great music of the world and provide opportunities for them to perform that music in the most magnificent settings of our community. We prepare our members for advanced study and high caliber success in music and otherwise. We instill the ancillary benefits that music instruction provides: problem-solving skills, critical thinking, self-reliance, self-confidence, self-discipline, and the crystallization and pursuit of meaningful purpose.
Learn More

about ICYOLA