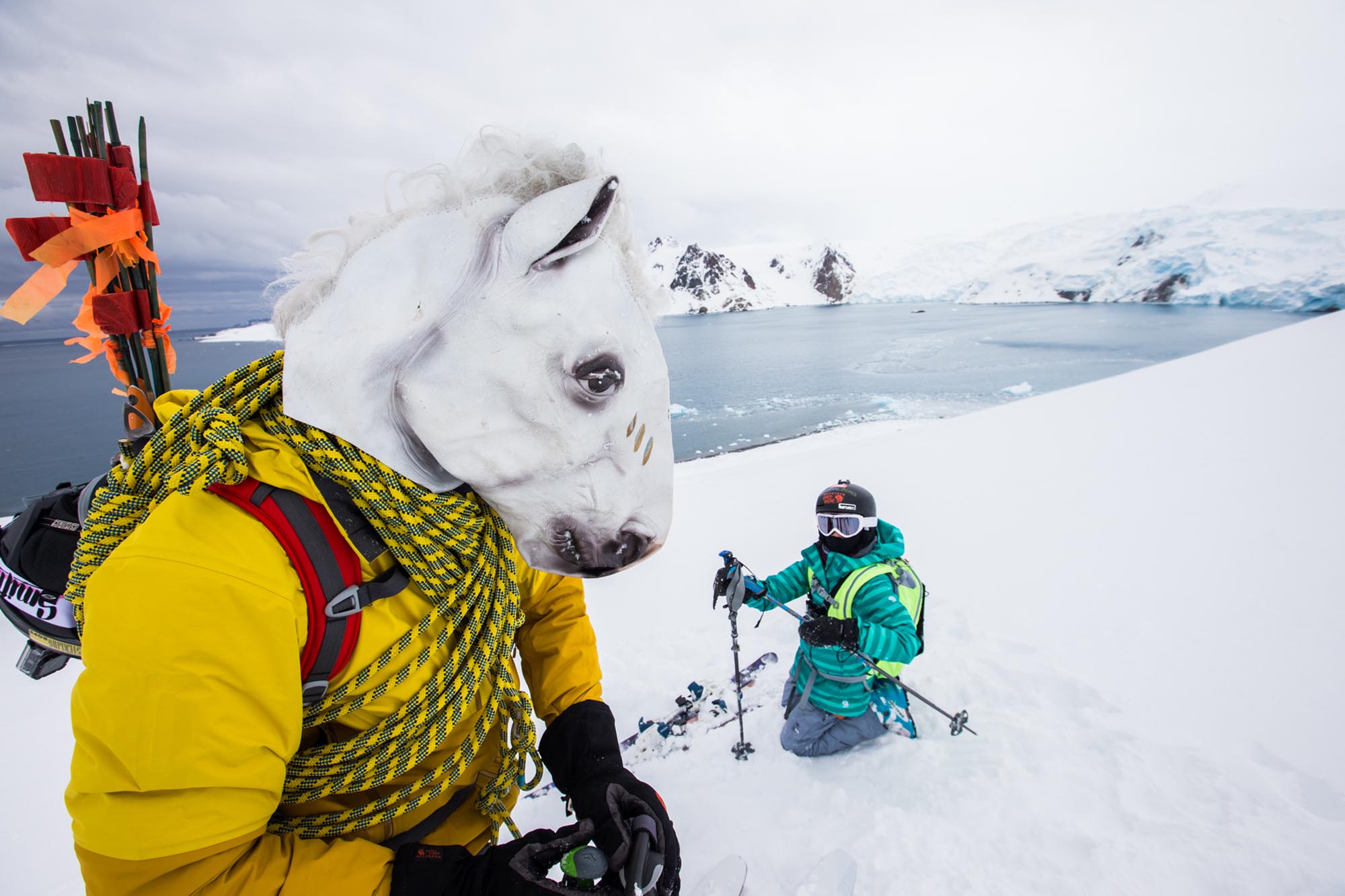 The Man Behind the Mask
Year

2015

Country

USA

Duration:

17 mins
Overview
Mike Libecki is the consummate adventurer — a lone wolf who has traveled from Borneo to Venezuela, Afghanistan and Antarctica in search of unclimbed routes, unskied lines, unbagged peaks and untouched pockets of the world. He's also a colorful character who dons Chinese masks while climbing, films himself incessantly and has a healthy fascination of modern-day mysteries.
Ticking off expeditions at an astonishing rate and with an ambition that doesn't ebb, he shows no sign of slowing. But he does have a new travel companion: his young daughter. This new work in progress by Sender Films shines a light on a quirky climber who has somehow remained on the fringe of the adventure world's conscience.
Production Team
Director

Andy Mann Nick Rosen Peter Mortimer
Festival Screenings
Featured in the 2015 Mountainfilm Festival.