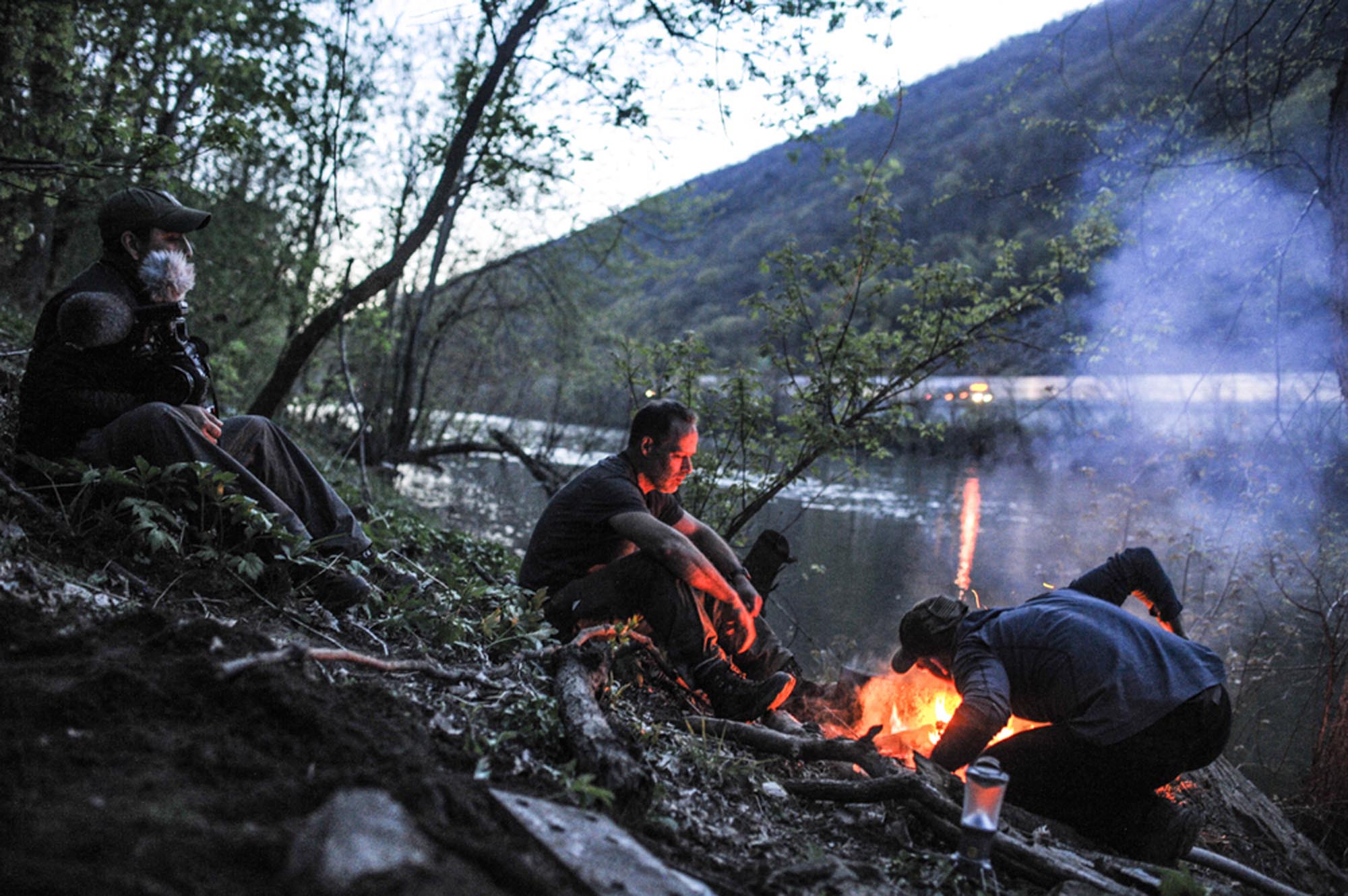 The Last Patrol
Year

2014

Country

USA

Duration:

88 mins
Overview
All four men in this honest, plaintive documentary are trying to find their way back home after being in Afghanistan. The Last Patrol is the third in Sebastian Junger's trilogy about war in Afghanistan and follows its characters as they start in Washington D.C. and walk north, crossing illegally over Amtrak rail lines.
Junger's comrades include two veterans and Guillermo Cervera, a war photographer from Spain who held Restrepo co-director Tim Hetherington's hand as he died in Libya (Which Way is the Front Line From Here?, Mountainfilm 2013). Junger's plan was to have "a 300-mile conversation about war, what it does to you, how it changes you and why you miss it."
The answers to these questions aren't easy, but, of course, neither is war. As Junger says, "When I was young, I thought war was the answer to a question I dared not ask."
Production Team
Director

Sebastian Junger
Festival Screenings
Featured in the 2015 Mountainfilm Festival.
Stream Film Online
This film is available online using the following streaming platforms: