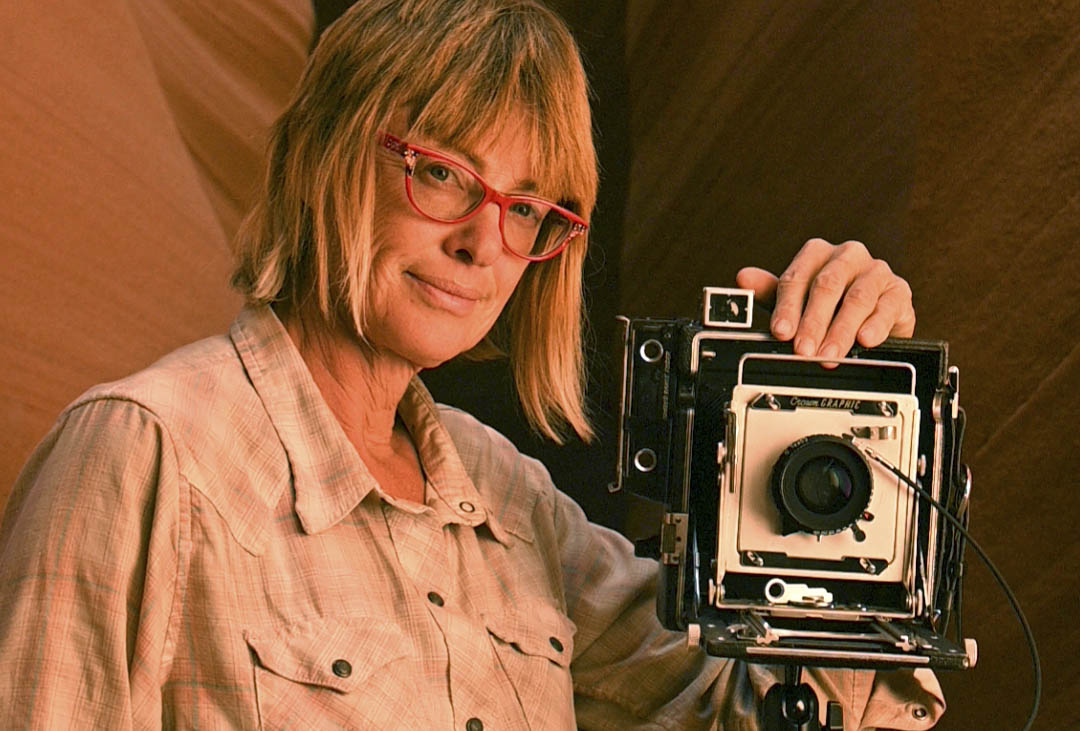 Tad's Emerging World - Glen Canyon Exposed
Year

2022

Country

USA

Duration:

20 mins
Overview
Conservation photographer Dawn Kish photographs the epic landscape of red sandstone walls, flowing rivers and cultural sites of Glen Canyon, which is re-emerging from beneath Lake Powell. Kish goes on an adventure of rediscovery with an old Crown Graphic 4x5 camera, following in the footsteps of photographer Tad Nichols, who documented this magical place from 1950-1963.
---
U.S. Premiere
 
Festival Screenings
Featured in the 2023 Mountainfilm Festival.
Take Action
Do you feel inspired, amazed and moved to act?
If you would like to learn more or to take action, please follow these links to see what our partner organizations are doing.
Let's help create a better world.
Glen Canyon Institute
Glen Canyon Institute is actively working to achieve a huge leap forward in river management and ecosystem restoration for Glen Canyon. The success of our efforts will directly benefit millions of people in the Colorado River Basin who will achieve a more dependable and sustainable water supply. In addition, the wildlife and ecosystems of Glen Canyon and Grand Canyon, which currently suffer due to existing water management policies, will be restored to health. Our generation has been given a miraculous second chance to witness Glen Canyon and take part in the restoration of one of our nation's greatest natural treasures. 
Learn More

about Glen Canyon Institute