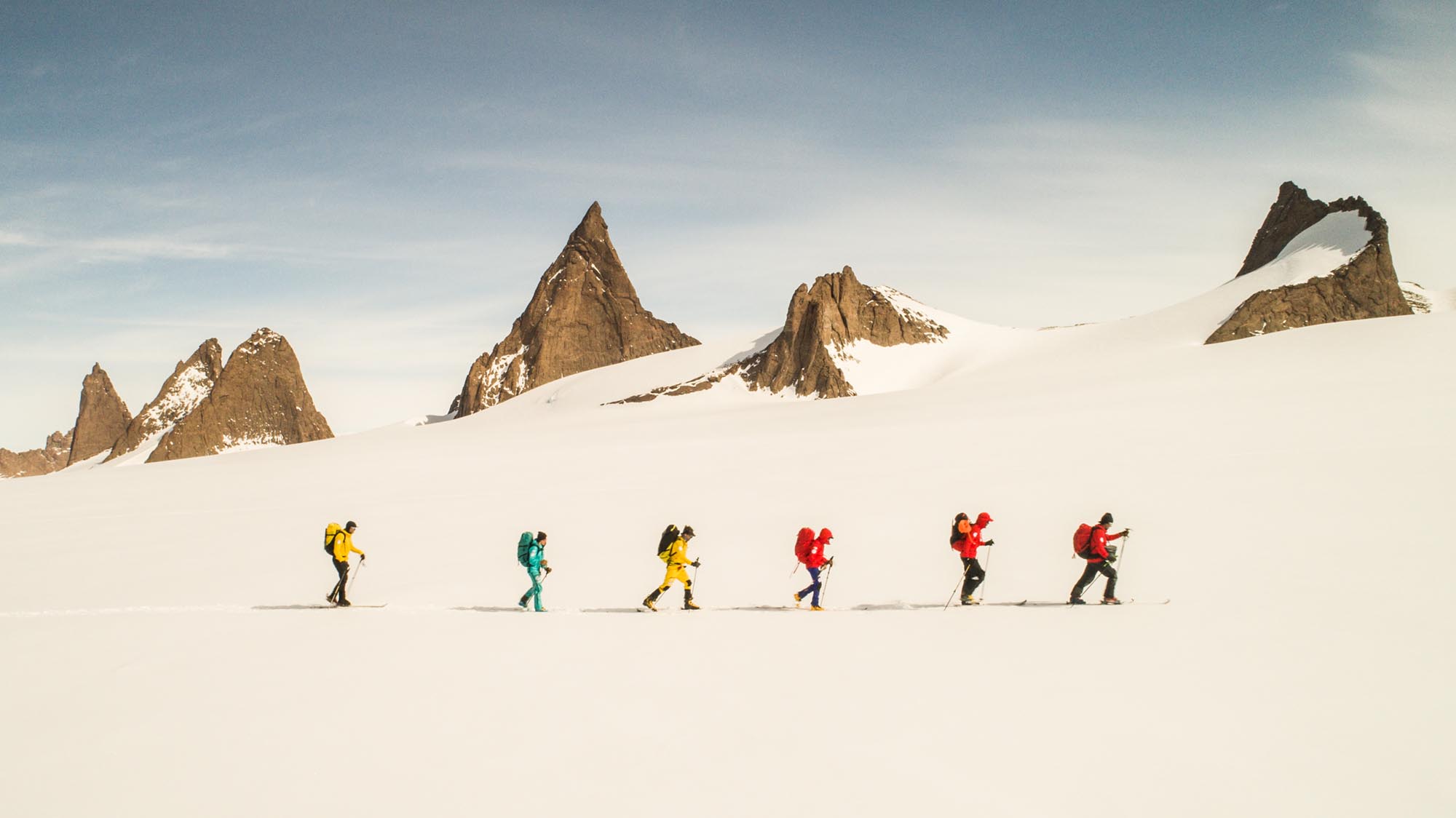 Queen Maud Land
Year

2018

Country

USA

Duration:

28 mins
Overview
Antarctica is cold, unfriendly, remote, breathtakingly beautiful and, by virtue of those characteristics, rife for expeditions. That's exactly what draws a dream team of climbers to decamp for three weeks to Queen Maud Land, a chain of outrageous rock spires that leap out of the frozen continent's snowy expanse. Alex Honnold, Conrad Anker, Jimmy Chin and the others venture out onto these spires, where they encounter massive off-width cracks, crumbly rock, big-wall style objectives, bone-chilling cold and a reminder that even suffer fests at the bottom of the world can offer an unforgettable good time.
Production Team
Director

Taylor Keating Cedar Wright
Festival Screenings
Featured in the 2019 Mountainfilm Festival.