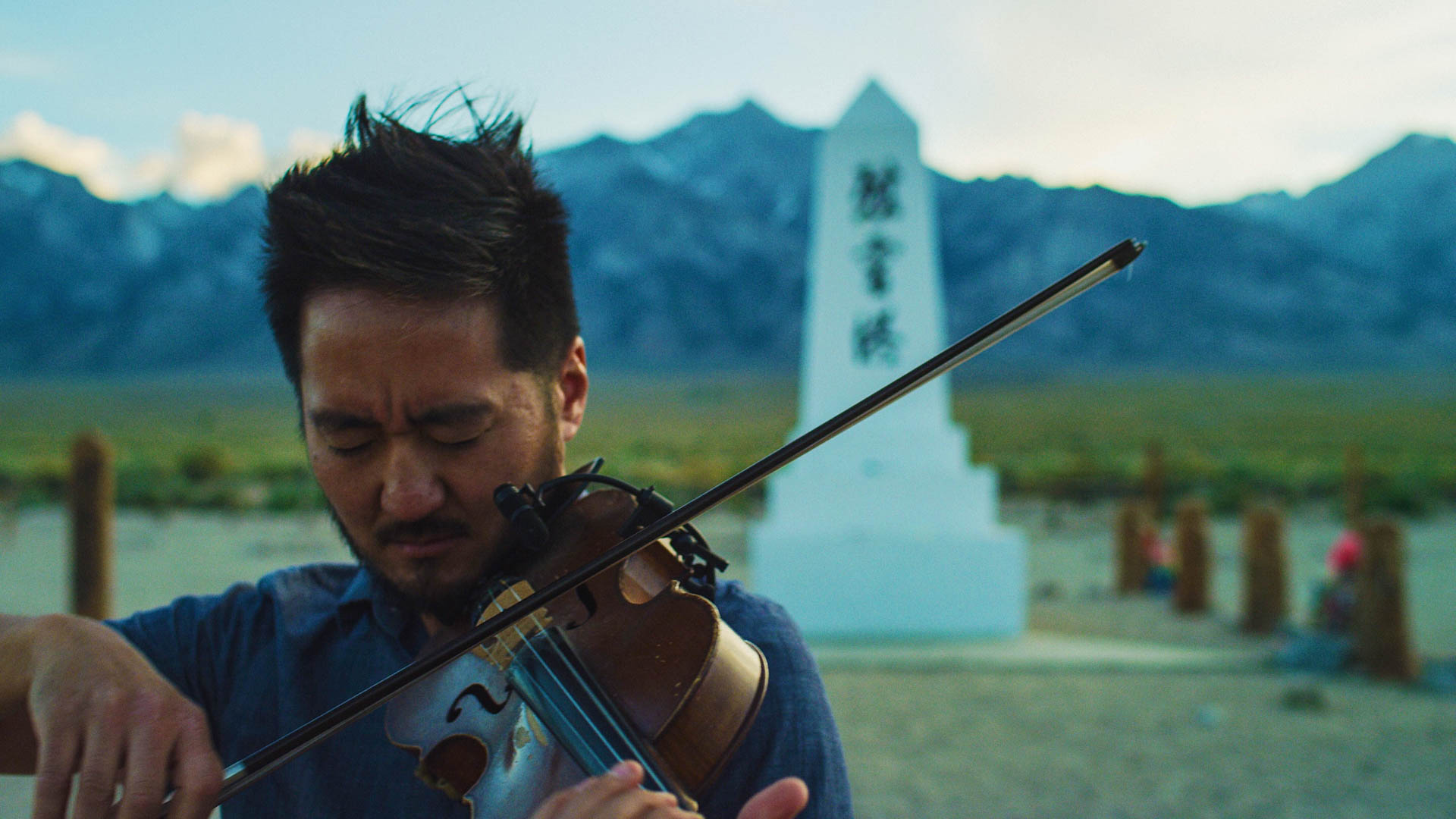 Omoiyari: A Song Film by Kishi Bashi
Year

2022

Country

USA

Duration:

97 mins
Overview
When a media interview links the Muslim ban and the immigration crisis at the USA-Mexico border with the incarceration of Japanese Americans during WWII, Kaoru Ishibashi, better known as the internationally-acclaimed multi-instrumentalist, Kishi Bashi, goes on a journey to learn about this history and its relevance. As a first-generation Japanese American struggling with his own cultural identity, he revisits the history of the Japanese internment camps, examining how an executive order passed over 80 years ago can generationally affect an entire culture. Along the way, he improvises and writes music in an effort to better understand his identity as a bi-cultural American.
---
Colorado Premiere
Production Team
Directors

Kaoru Ishibashi
Justin Taylor Smith
Film Contact
JJ Gerber
Festival Screenings
Featured in the 2022 Mountainfilm Festival.
Take Action
Do you feel inspired, amazed and moved to act?
If you would like to learn more or to take action, please follow these links to see what our partner organizations are doing.
Let's help create a better world.
Densho
Densho is an online archive and public history organization whose mission is to preserve and share the history of the WWII incarceration of Japanese Americans to promote equity and justice today. Our public website offers irreplaceable firsthand accounts, coupled with a vast digital archive and educational resources. Founded in 1996, Densho is a trailblazer in the use of digital technology to preserve and share historical materials. Densho views Japanese American history within a longer trajectory of American racism, xenophobia, and scapegoating in order to speak out against injustices both past and present.
Learn More

about Densho
Heart Mountain Wyoming Foundation
The Heart Mountain Wyoming Foundation works to tell the stories of the over 14,000 Japanese Americans unjustly incarcerated in Wyoming during World War II. The Foundation preserves the site of the former concentration camp and operates an award-winning museum, Heart Mountain Interpretive Center, on the grounds. We aim to educate about this dark chapter in American history, to emphasize the fragility of democracy, and to inspire the public to fight to uphold liberty and civil rights for all in the present day.
Learn More

about Heart Mountain Wyoming Foundation