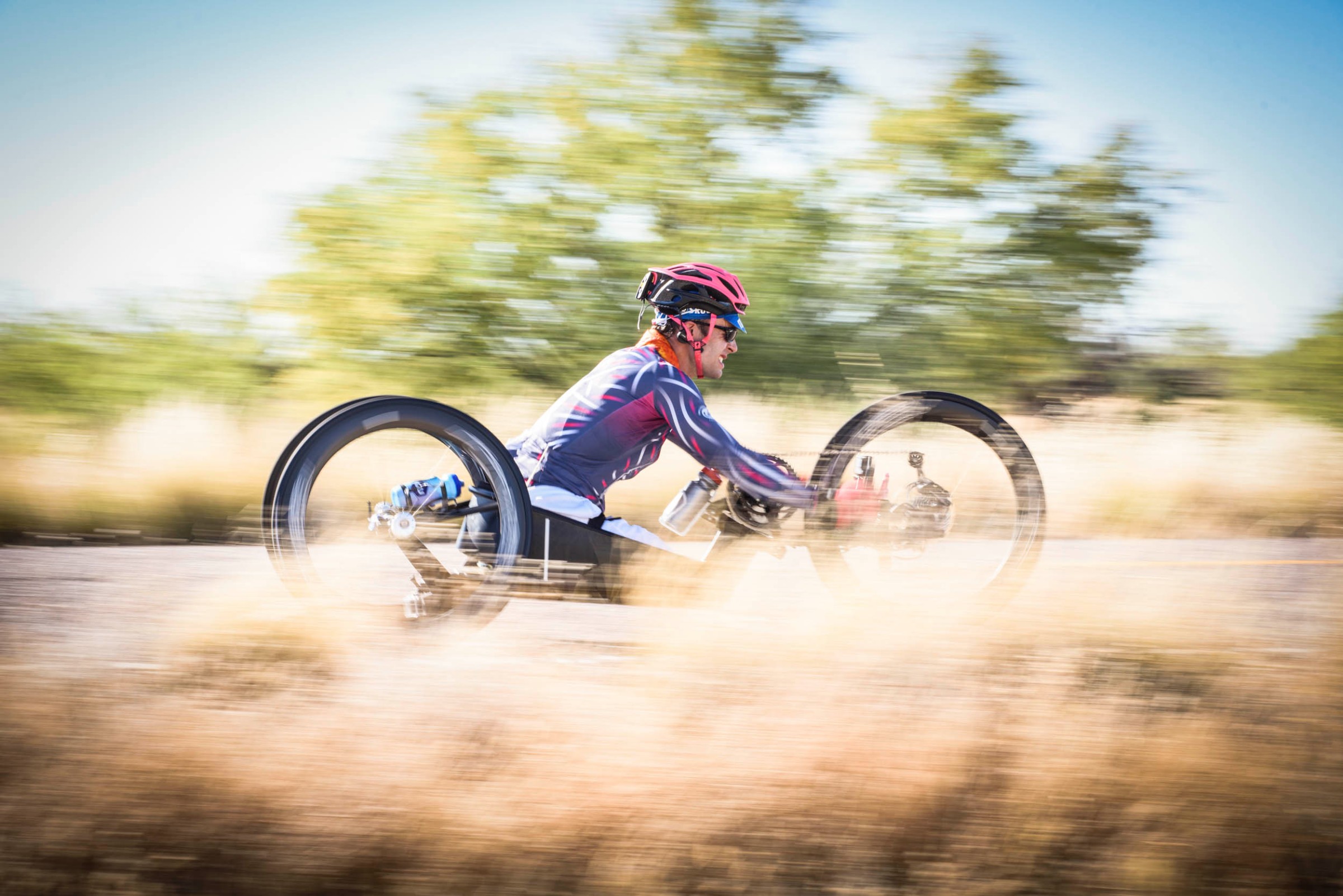 No Legs. All Heart.
Year

2023

Country

USA

Duration:

89 mins
Overview
While studying abroad in Prague, André Kajlich suffered a terrible accident, leaving him with both legs amputated. After years of addiction, struggle and coming to terms with this life-changing accident, Kajlich aims to be the first double amputee to complete the Race Across America. This grueling 12-day, 3,082-mile bike race is known for spitting out 50% of able-bodied racers. But Kajlich is up for the challenge. In No Legs. All Heart., we find a story about the true test of the human spirit, overcoming addiction and the pain we endure to carve our own path in life. As Kajlich says, "we are disabled in things we can't do… but there is no shortage of things that any of us can do."
---
Colorado Premiere
Production Team
Director
Film Contact
Festival Screenings
Featured in the 2023 Mountainfilm Festival.
Take Action
Do you feel inspired, amazed and moved to act?
If you would like to learn more or to take action, please follow these links to see what our partner organizations are doing.
Let's help create a better world.
Lowest Highest Foundation
Lucas, Mohamed, and André have seen the bleak difference between having a disability where you have hope and societal support, versus what it looks like when you don't. Even places where you are seen as cursed or less then human. This is why we created the Lowest Highest Foundation. Beyond expeditions, films, and direct contact with affected communities, the organization is taking a narrow and deep approach - standing up individuals with longitudinal support to help them pursue a fulfilling life. We believe there's no better way to change minds then to see what is possible from local role models.
Learn More

about Lowest Highest Foundation