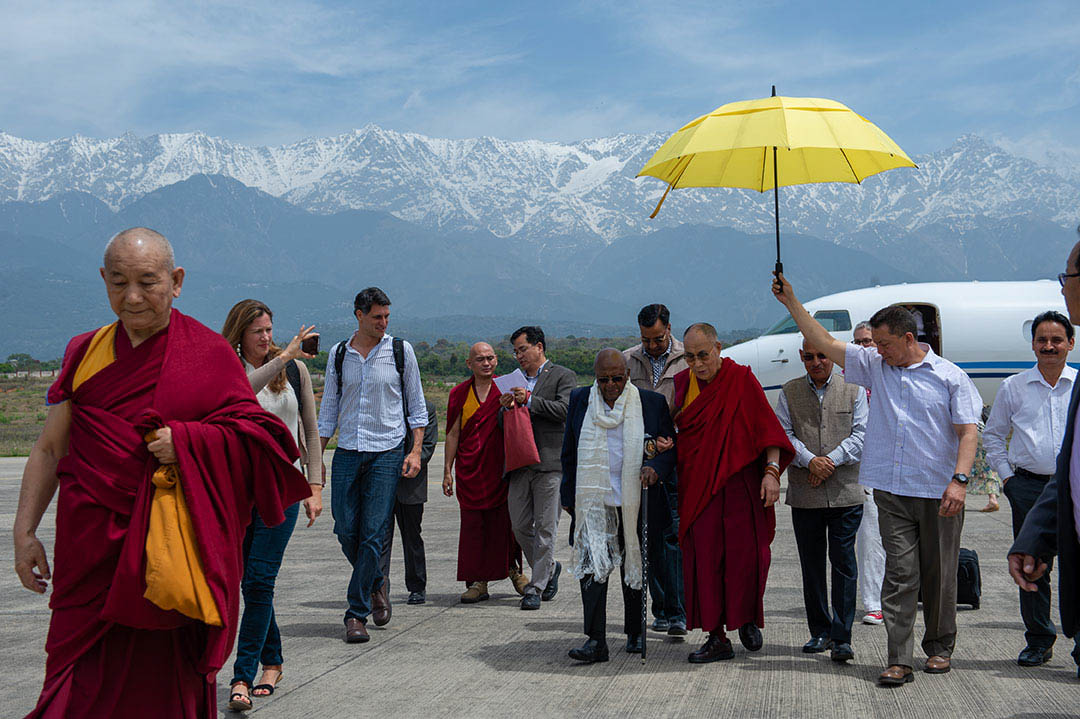 Mission: Joy — Finding Happiness in Troubled Times
Year

2021

Country

USA

Duration:

88 mins
Overview
In their final joint mission, these self-described mischievous brothers give a master class in how to create joy in a world that was never easy for them. His Holiness the Dalai Lama and Archbishop Tutu give us unprecedented access to their unlikely friendship as they transcend religion to offer neuroscience-backed wisdom to help each of us live with more joy, despite circumstances. Prepare to be deeply moved through this laugh-out-loud documentary from Academy Award-winning Louie Psihoyos and co-director Peggy Callahan.
Production Team
Director

Peggy Callahan Louie Psihoyos
Film Contact
Festival Screenings
Featured in the 2022 Mountainfilm Festival.
Stream Film Online
This film is available online using the following streaming platforms:
Take Action
Do you feel inspired, amazed and moved to act?
If you would like to learn more or to take action, please follow these links to see what our partner organizations are doing.
Let's help create a better world.
Mission: JOY
People are hurting. Bring JOY to people at home and abroad who need it most. Donations help fund Mission: JOY screenings for marginalized populations, colleges, and faith communities; a global Social Action Campaign to send a wave of joy around the world; and The BIG JOY Project – the largest JOY-focused citizen science research project in partnership with UC Berkeley, Harvard and other institutions that also teaches people how to create more JOY for themselves RIGHT NOW. Help to carry on Archbishop Tutu and the Dalai Lama's final joint mission to help everyone around the world live with more JOY.
Learn More

about Mission: JOY