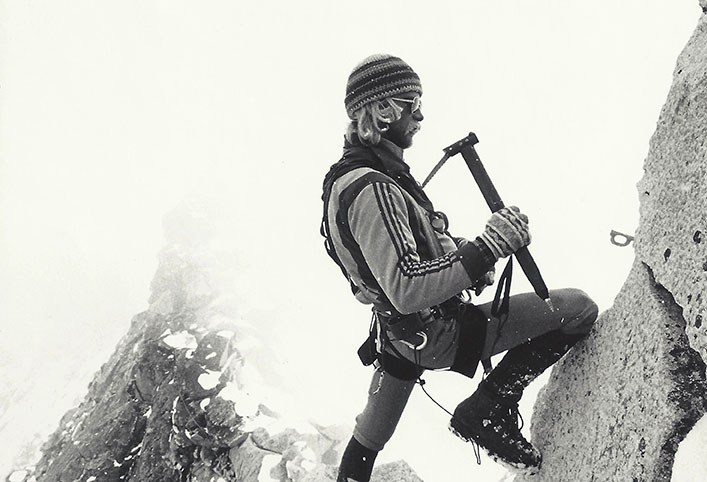 Jeff Lowe's Metanoia
Year

2014

Country

USA

Duration:

84 mins
Overview
"Play a lot. Work hard. Get smart. In that order," says Jeff Lowe, the brilliant climber who is the complicated and fascinating subject of Jeff Lowe's Metanoia.
It's an adage that Lowe has lived by throughout his storied career, which has seen him notch more than 1,000 first ascents, including Telluride's Bridal Veil Falls in 1974.
After decades of a rising career, in 1991 Lowe found himself in trouble: he was in debt with creditors after business ventures failed and had a daughter who needed something he didn't quite have. Each time he'd been at an impasse before in life, he attempted an epic climb, so he headed for a bold, high-risk route on the north face of the Eiger. His friends felt the climb was a suicide attempt, but Lowe survived and, having experienced a revelation on the icy slopes of the massive face, thrived, straightening out his business issues and reconnecting with his daughter.
Today, Lowe is faced with his most brutal challenge yet: an undiagnosed but severe motor neuron disease similar to ALS. But he's approaching it the same way he climbs — with an unflappable, indomitable spirit.
Production Team
Director

Jim Aikman
Festival Screenings
Featured in the 2015 Mountainfilm Festival.