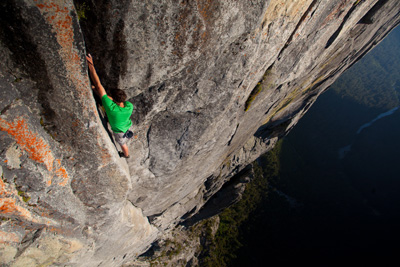 Honnold 3.0
Year

2012

Country

USA

Duration:

32 mins
Overview
Just a few years ago, Alex Honnold was just another girlfriendless climber living in his van and roaming the Yosemite Valley. But he began putting up routes with increasing audacity and remarkable composure and then pulled off a couple of insanely bold free solo feats on Moonlight Buttress and Half Dome, shocking the climbing world and drawing media attention and public intrigue in equal measure. He was vaulted into the spotlight — appearing on the cover of National Geographic and featured in "60 Minutes," The New York Times and even commercials. His gift: tremendous strength, steely focus and incredible mental control. Honnold 3.0 is a portrait of an intensely private person who must balance his ambitions with self-preservation under a new set of expectations. From highball boulder first ascents to 5.13 free solos to speed records on The Nose, Honnold wrestles with this as he prepares for his biggest adventure yet: The Yosemite Triple, an attempt to climb Mt. Watkins, El Cap and Half Dome in just one day, 95 percent of it without a rope.
Production Team
Director

Josh Lowell Peter Mortimer
Festival Screenings
Featured in the 2013 Mountainfilm Festival.