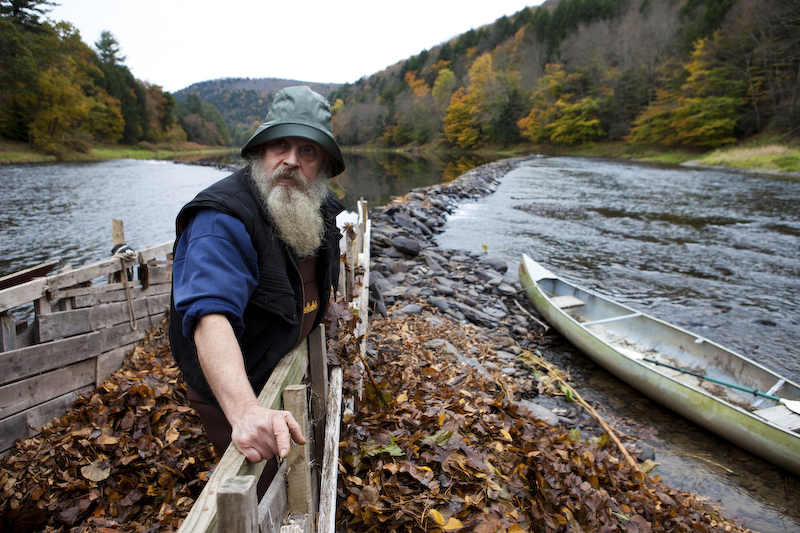 eel / water / rock / man
Year

2011

Country

USA

Duration:

7 mins
Overview
The team behind Stone River (Mountainfilm 2010) and Orion magazine bring us this short film, which, simple, balanced and richly shot, is fully consonant with its theme of nature's timeless cycles, unchanging truths and abundance. Watch the Delaware River as it flows around, past and through an ancient stone weir designed by a decidedly old-school fisherman to catch migrating eels. The moving river creates a sound like applause—a rippling, bubbling, liquid ovation—for the virtues of patience, acceptance and devotion.
Production Team
Director

Jason Houston Hal Clifford
Festival Screenings
Featured in the 2011 Mountainfilm Festival.