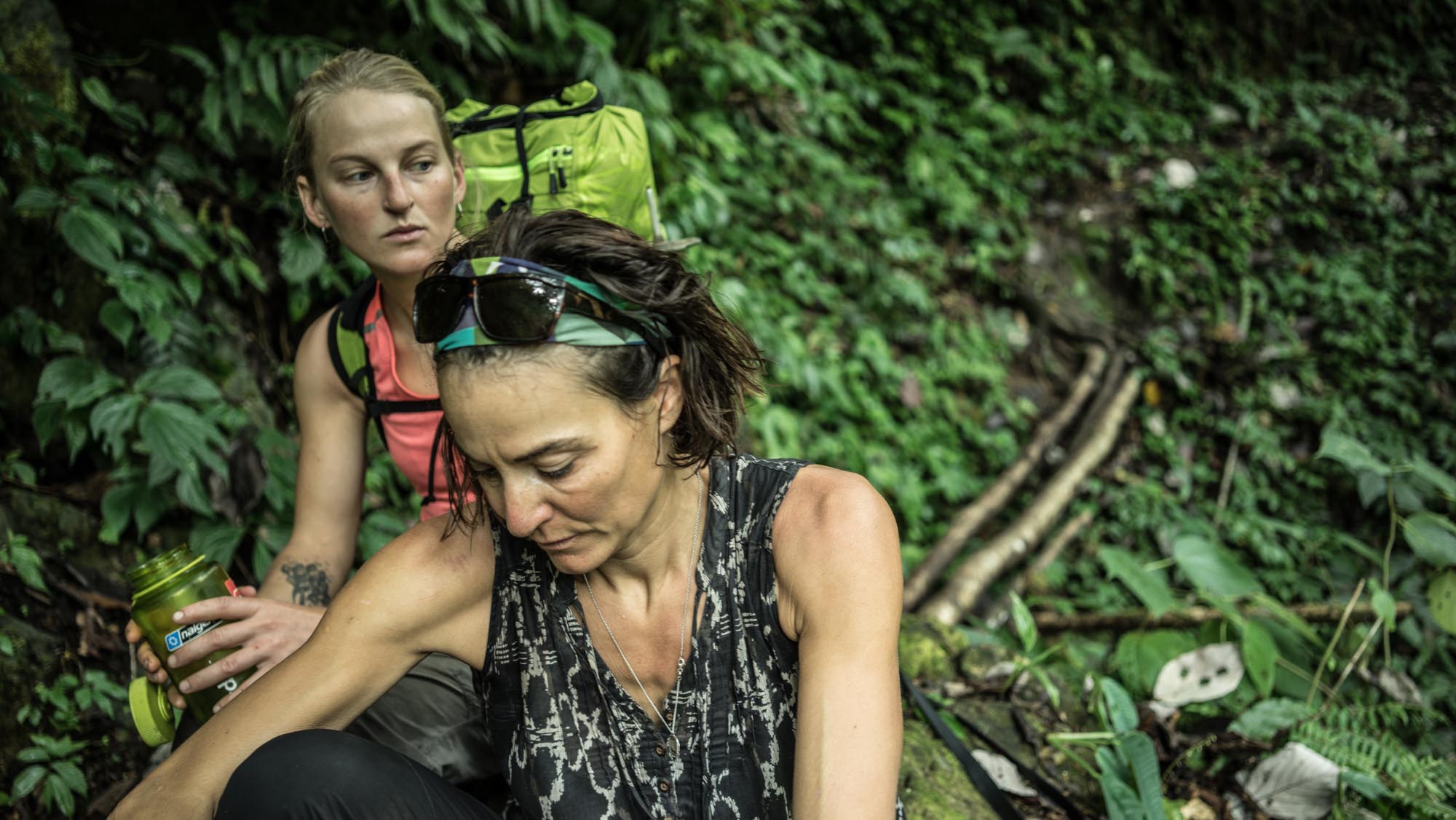 Down to Nothing
Year

2015

Country

USA

Duration:

40 mins
Overview
In the fall of 2014, a five-person team from The North Face and National Geographic set out on an ambitious trek to summit an obscure Burmese peak, Hkakabo Razi, and determine once and for all if it is Southeast Asia's highest point. What unfolded was a harrowing expedition that pushed the group to the brink mentally and physically and carved them down to nothing. Led by Telluride mountaineer Hilaree O'Neill, the team encountered one pitfall after another: interminable overland train rides, sketchy motorcycle trips in the rain, hellish jungle slogs, dwindling food supplies, logistical failures, howling winds, false summits, hypothermia, perilous gendarmes and — perhaps the most threatening of all — personality clashes that threatened to unravel the expedition. Down to Nothing is a searing story about the motives that drive people to tackle the insurmountable, the suffering they'll endure for the sake of their dreams and the cracks that can appear in even the best laid plans.
Production Team
Director

Taylor Rees Renan Ozturk
Festival Screenings
Featured in the 2015 Mountainfilm Festival.