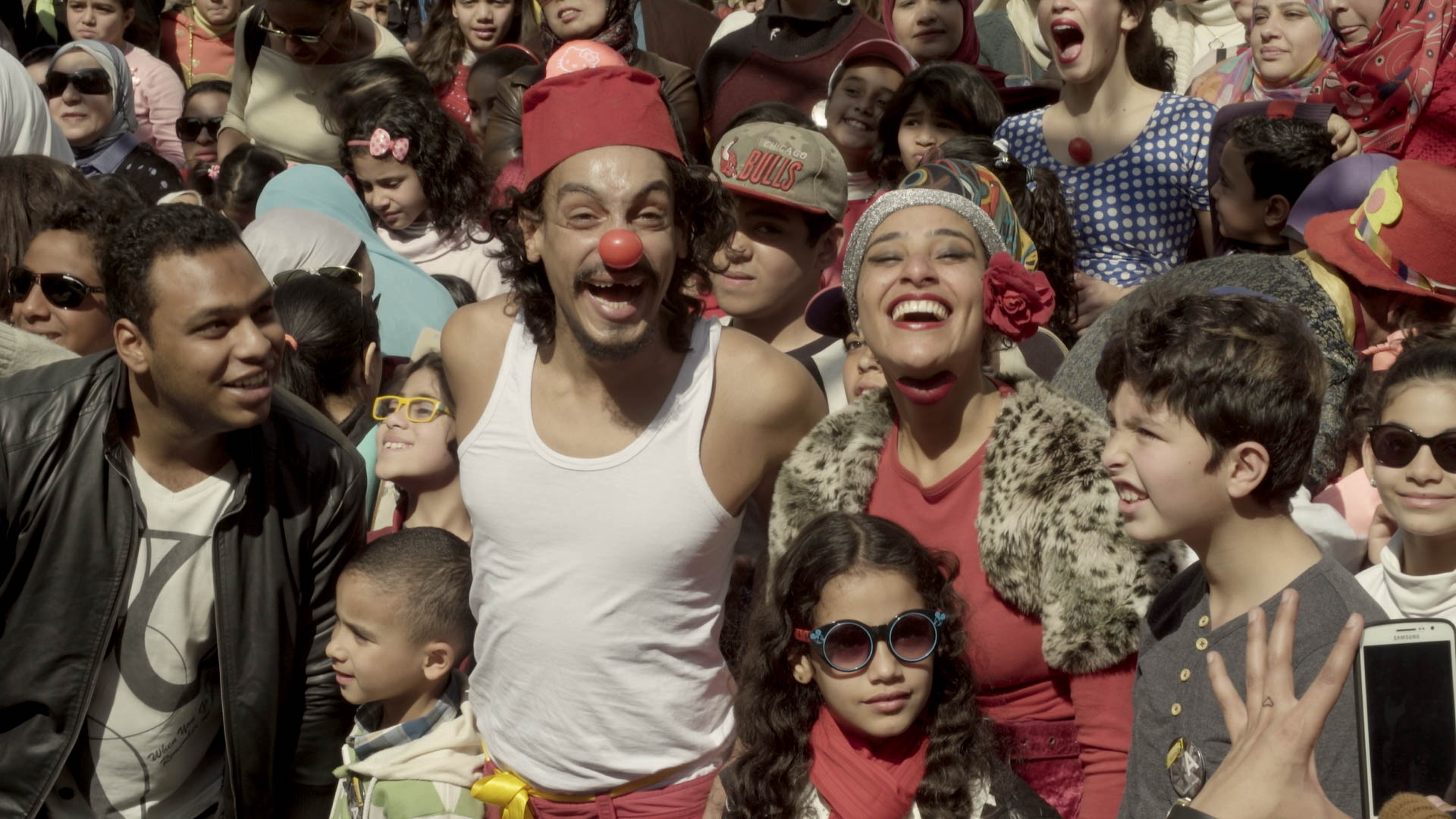 Die Laughing
Year

2023

Country

USA

Duration:

19 mins
Overview
Die Laughing illuminates the power of comedy, and the lengths comedians will go to inspire laughter while expressing the truth — where freedom of expression is a literal fight for freedom. Centered in Cairo, the entertainment hub of the Middle East, the film follows "Saturday Night Live Arabia," which dared to deliver the kind of cultural humor the American version is known for; "Red Tomato," a troupe of European and Egyptian street clowns; and "The Street Children," who post satirical sketches to social media. These artists must balance humor with caution, knowing each performance and every punchline could land them in jail.
---
World Premiere
Festival Screenings
Featured in the 2023 Mountainfilm Festival.
Take Action
Do you feel inspired, amazed and moved to act?
If you would like to learn more or to take action, please follow these links to see what our partner organizations are doing.
Let's help create a better world.
Human Rights Watch
Human Rights Watch investigates and reports on abuses happening in all corners of the world. We are roughly 550 plus people of 70-plus nationalities who are country experts, lawyers, journalists, and others who work to protect the most at risk, from vulnerable minorities and civilians in wartime, to refugees and children in need. We direct our advocacy towards governments, armed groups and businesses, pushing them to change or enforce their laws, policies and practices. To ensure our independence, we refuse government funding and carefully review all donations to ensure that they are consistent with our policies, mission, and values. We partner with organizations large and small across the globe to protect embattled activists and to help hold abusers to account and bring justice to victims.
Learn More

about Human Rights Watch