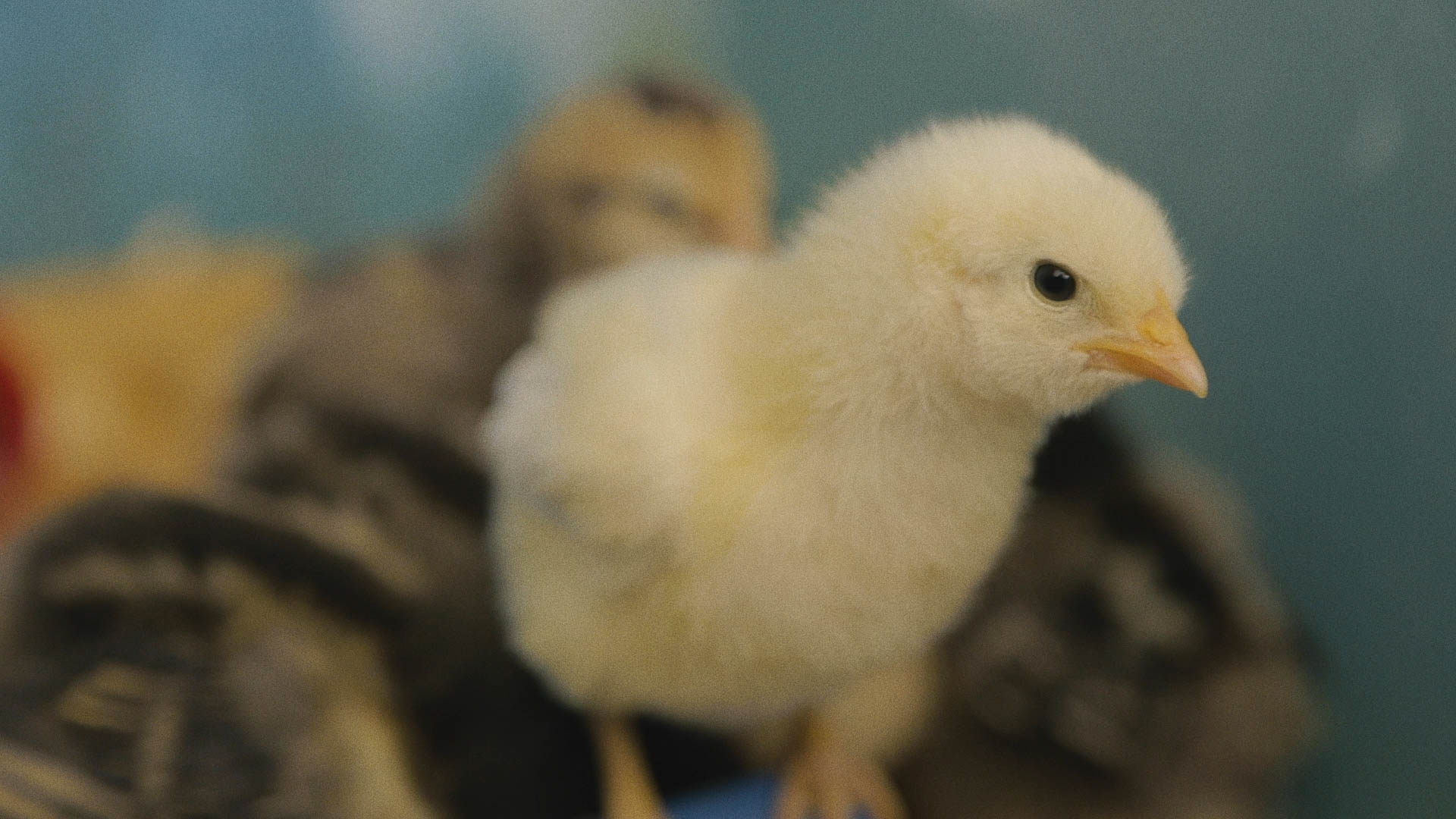 Chicken Stories
Year

2022

Country

USA

Duration:

17 mins
Overview
A coop of egg-laying hens whose free-range lifestyle creates challenges; a coop of wild, rescue roosters who just might kill each other; a coop of newborn baby chicks for whom daily survival is a delicate, fragile thing. On a start-up farm outside Oakland, these various chicken flocks surmount obstacles while the newbie farmers attempt to Google their way to help.
---
Colorado Premiere
Production Team
Director
Film Contact
Festival Screenings
Featured in the 2023 Mountainfilm Festival.
Take Action
Do you feel inspired, amazed and moved to act?
If you would like to learn more or to take action, please follow these links to see what our partner organizations are doing.
Let's help create a better world.
People People Media Foundation
People People Media is a farm-based, Emmy-nominated production company / nonprofit. They specialize in personal & unique stories that help increase empathy by amplifying people's voices. PPMF has produced dozens of projects that have been released through outlets like The New York Times, The Atlantic, GQ Magazine, PBS, Short of the Week & Vimeo Staff Picks. And festivals like Sundance, Tribeca, Austin, Aspen, DOC NYC, and more. Additionally, they run an artist residency program on the farm, designed to provide space to allow diverse artists to create their work. The PPM team often has production meetings while harvesting crops and planting oak trees.
Learn More

about People People Media Foundation