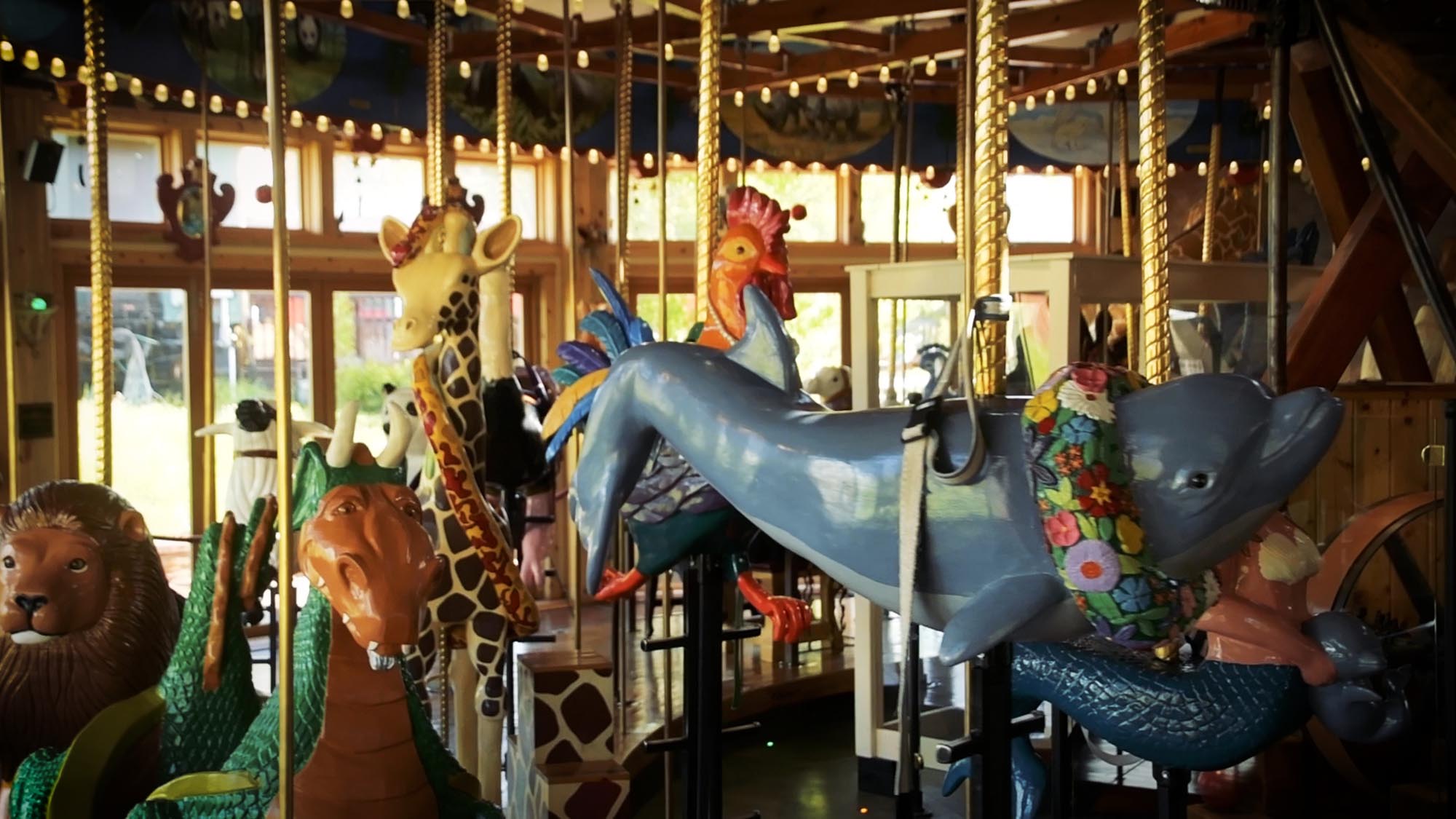 Carving Joy
Year

2020

Country

USA

Duration:

10 mins
Overview
Scott Harrison recounts his story of surviving the Vietnam War and recovering from PTSD as a series of incidents and images, including high school cheerleaders, a music box and mountain meadow, a whale and, ultimately, the shell of an antique Looff carousel that he carted from Utah to his home in Nederland, Colorado. Harrison then taught himself to carve so he could repopulate the carousel with animals that bear no resemblance to traditional carousel horses. The resulting Carousel of Happiness is "a machine that transmits wonder to everyone who rides it," marvels one of Harrison's Nederland neighbors.
---
World Premiere
Production Team
Directors

Joe Ventura
Shane Matthews

Producer

Shane Matthews

Editors

Shane Matthews
Joe Ventura
Film Contact
Shane Matthews
Festival Screenings
Featured in the 2020 Mountainfilm Festival.
Take Action
Do you feel inspired, amazed and moved to act?
If you would like to learn more or to take action, please follow these links to see what our partner organizations are doing.
Let's help create a better world.
Carousel of Happiness
Carousel of Happiness' mission is to inspire happiness, well-being, and service to others through stories and experiences. The Carousel has served the Nederland community and visitors from around the world since 2010, providing almost 1 million rides and inspiring at least that many smiles. We think happiness is important and we believe every smile here turns into countless more beyond our doors.
Learn More

about Carousel of Happiness