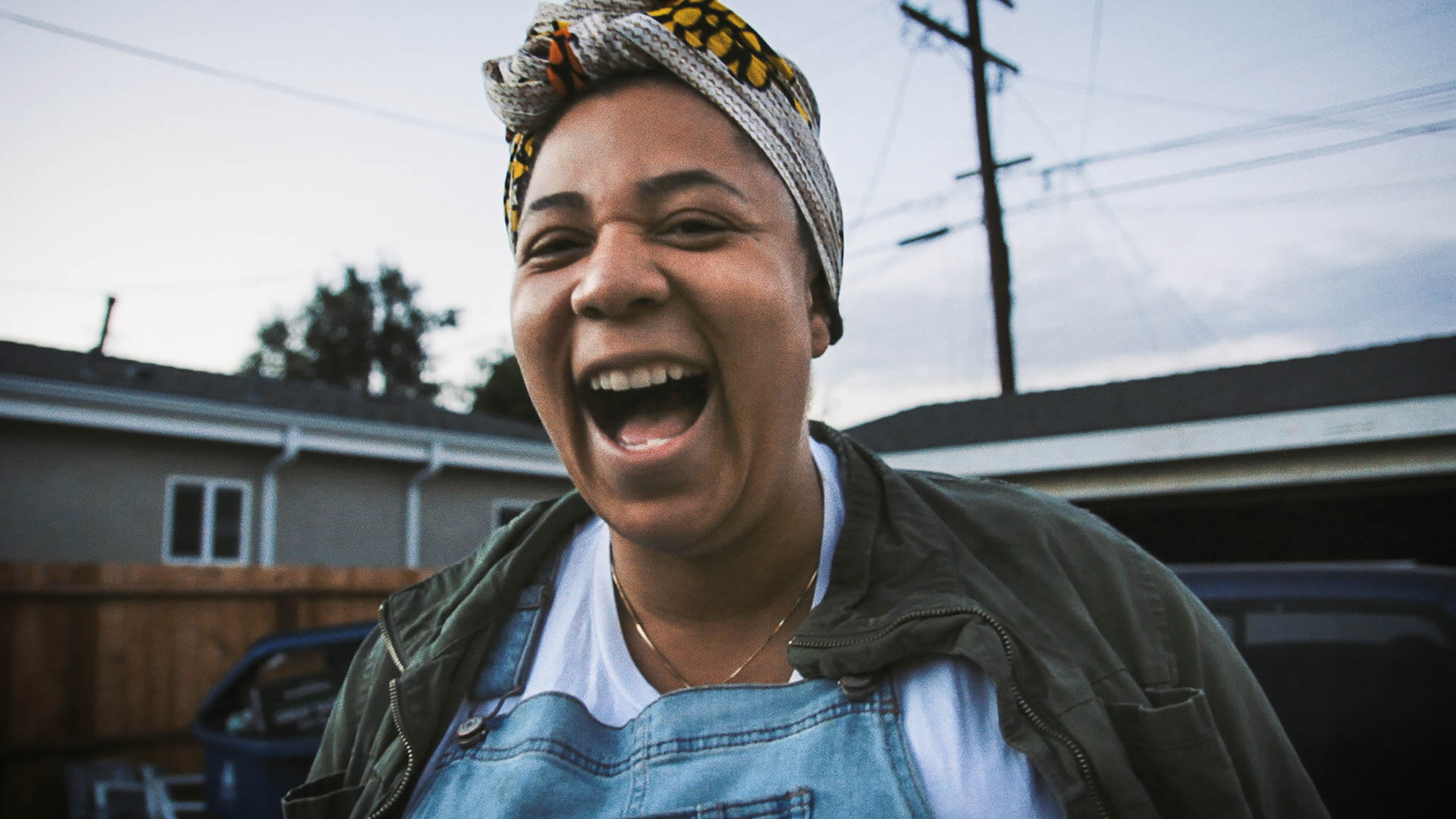 Caliefah
Year

2022

Country

USA

Duration:

7 mins
Overview
Caliefah is a single mother, home gardener, soapmaker and after attending classes for over 13 years, a recent college graduate. Fully recognizing her family heritage and community, she is the personification of pride, resourcefulness and spirit. She leverages the skills learned from her elders to provide for her community, and in return, her community supports her in unfathomable ways. Caliefah was filmed during Juneteenth 2020 in South Los Angeles at the height of the Black Lives Matter movement.
Production Team
Director

Shiouwen Hong
Film Contact
Festival Screenings
Featured in the 2022 Mountainfilm Festival.
Take Action
Do you feel inspired, amazed and moved to act?
If you would like to learn more or to take action, please follow these links to see what our partner organizations are doing.
Let's help create a better world.
California Black Women's Health Project
The California Black Women's Health Project is the only statewide, non-profit organization that is solely committed to ?improving the health of California's 1.2 million Black women and girls through advocacy, education, outreach and policy. We focus on empowering Black women to take personal responsibility for their own health and to advocate for changes in policies that negatively affect Black women's health status.
Learn More

about California Black Women's Health Project