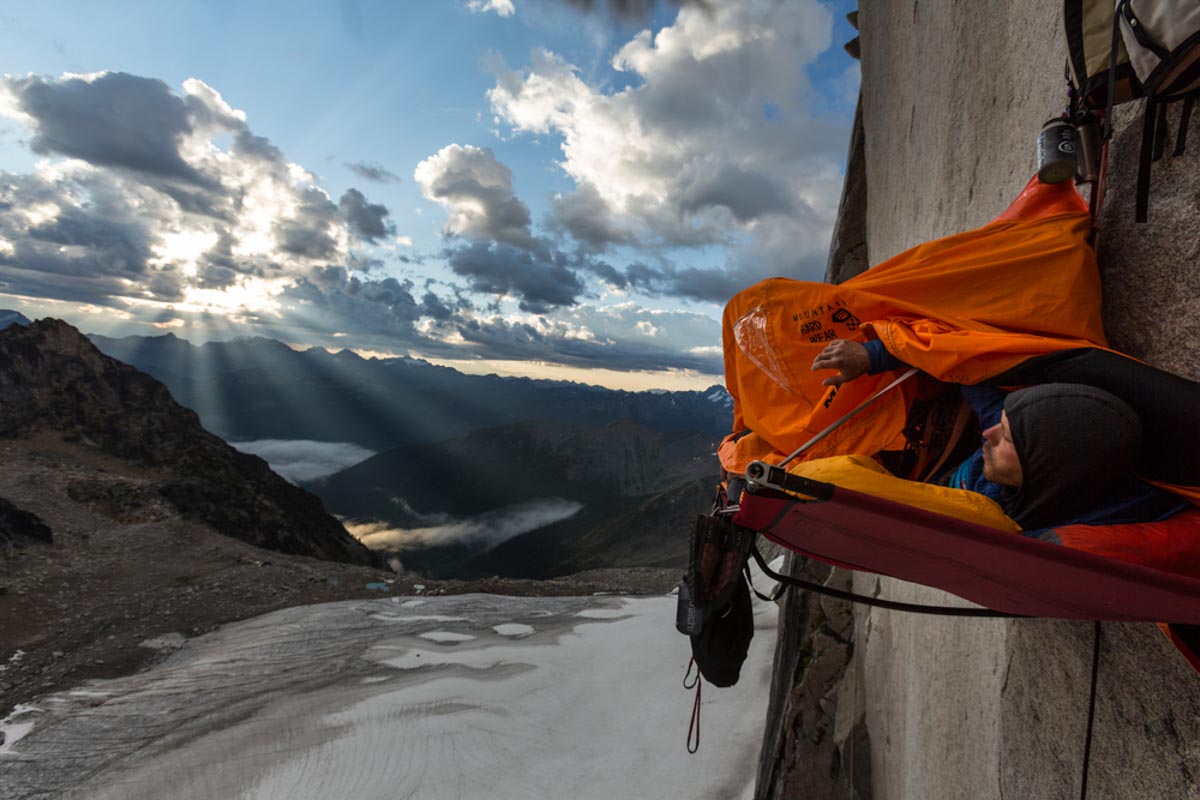 Boys in the Bugs
Year

2016

Country

USA

Duration:

18 mins
Overview
Who needs coaches, fad diets or training regimens when you've got guts, spirit and whisky? That's the attitude of Matt Segal and Will Stanhope, professional climbers and subjects of Boys in the Bugs, who set out to climb one of the most difficult 5.14 cracks in the world: The Tom Eagan Memorial Route in British Columbia's Bugaboos. What they lack in self-discipline, they make up in endurance as season after season passes without success. The film crew gives up. Crowds watch in amusement. And the duo has to find demoralizing work in the campground. But they stay with it, proving that perseverance — and pain — pay off in the end.
Production Team
Director

Zachary Barr Nick Rosen Peter Mortimer
Festival Screenings
Featured in the 2017 Mountainfilm Festival.