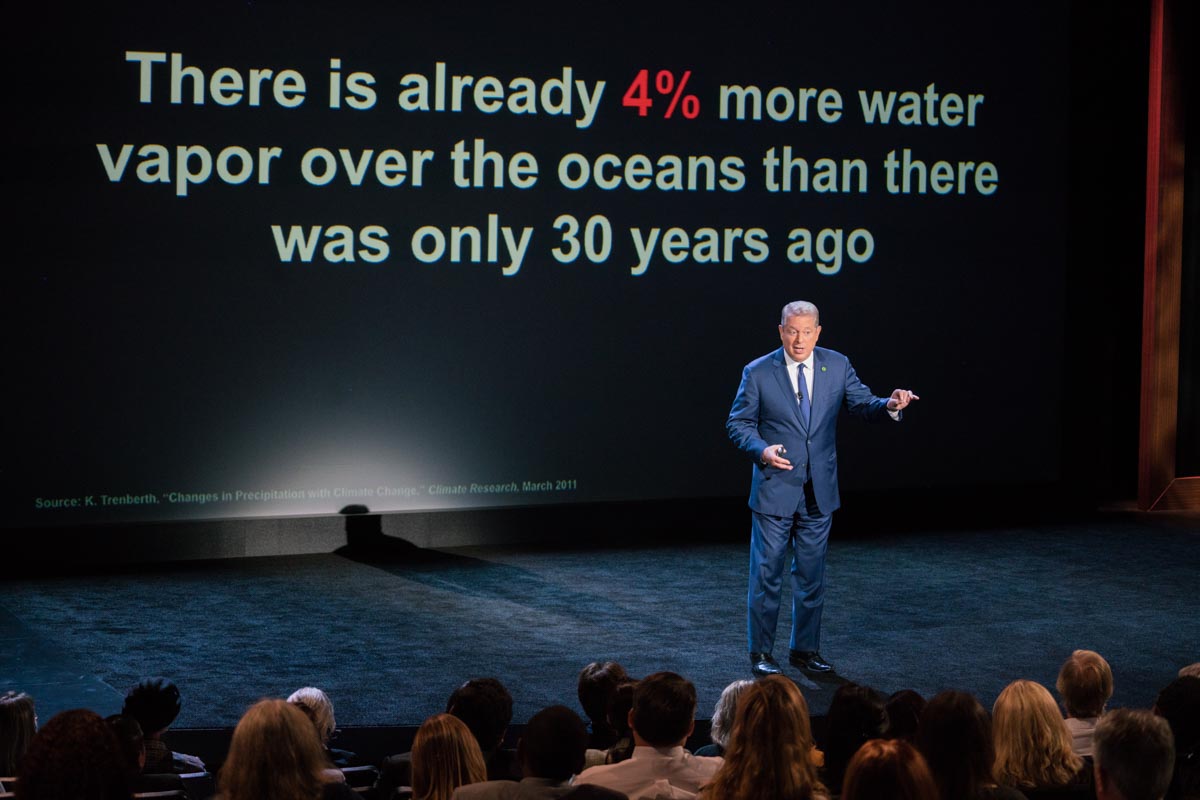 An Inconvenient Sequel: Truth to Power
Year

2016

Country

USA

Duration:

100 mins
Overview
Few documentaries have made an impact as great as An Inconvenient Truth when it was released in 2006. The film, which followed Al Gore's efforts to educate people about climate change, won an Oscar and transformed the dialogue surrounding the issue. A decade later, the former vice president is still at it, peripatetically traveling the world to witness the impacts of climate change and continuing to proselytize about how the solutions are within reach. Like its predecessor, An Inconvenient Sequel: Truth to Power follows Gore's indefatigable efforts to explain the peril and the potential to turn things around. Ten years later, the threat from climate change is ever more imminent, giving this film a new level of urgency.
Production Team
Director

Jon Shenk Bonni Cohen
Festival Screenings
Featured in the 2017 Mountainfilm Festival.
Stream Film Online
This film is available online using the following streaming platforms: