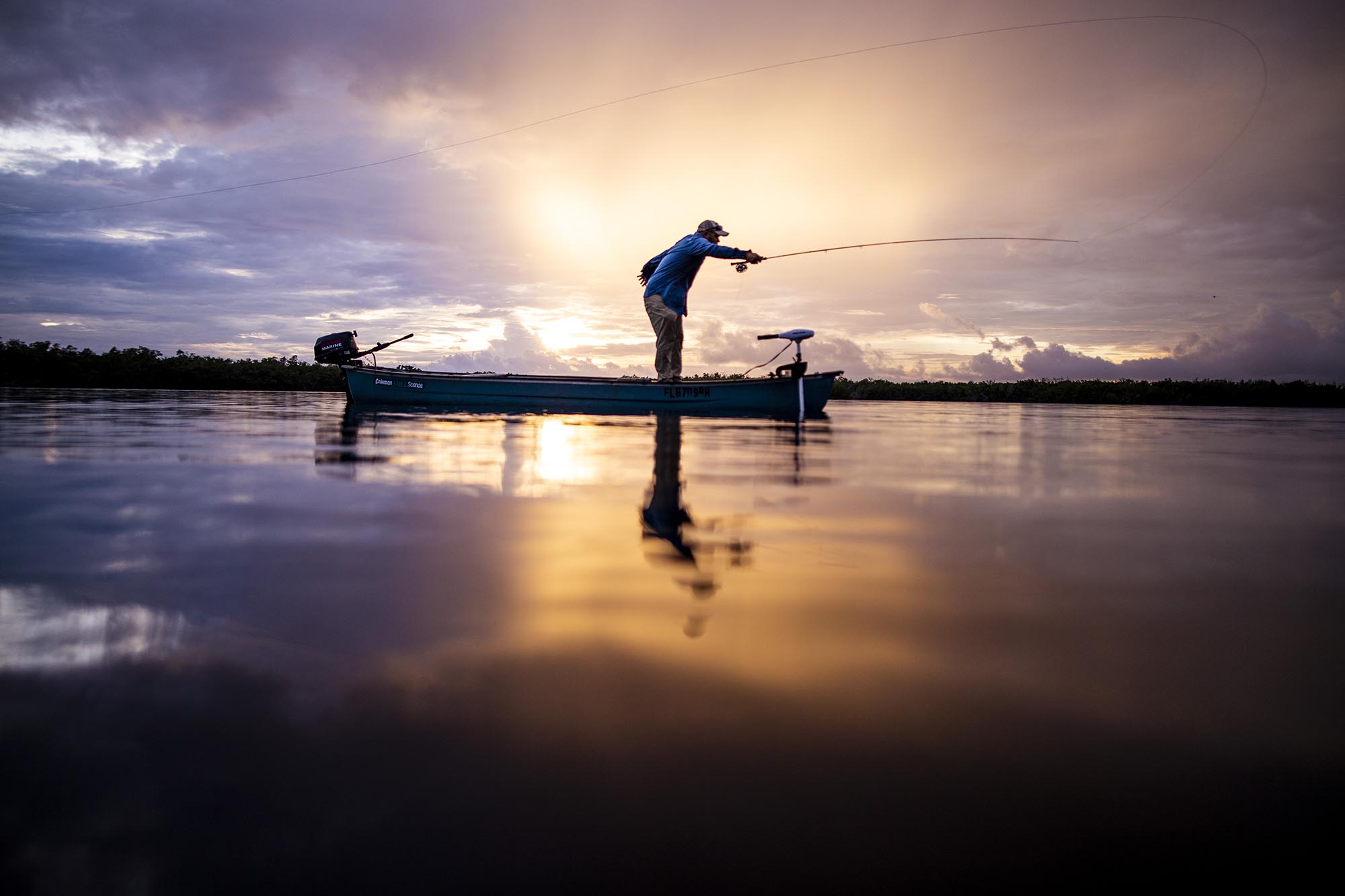 A Reason to Fish
Year

2020

Country

USA

Duration:

10 mins
Overview
Miami is known for its nightlife, but Dan Diez spends his life there on the water — motoring his canoe under bridges or into marshes to fish. His angling obsession shapes his life. "Nothing's gonna stop me from getting to the water," he says. But for Diez, fishing is about more than hauling in a prized tarpon. It's intertwined with a family story of Cuban roots, political imprisonment, hard work and a relationship with water that symbolizes freedom.
---
World Premiere
Production Team
Directors

Henry Miles
Simon Perkins

Producers

Simon Perkins
Henry Miles
Film Contact
Simon Perkins
Festival Screenings
Featured in the 2020 Mountainfilm Festival.
Take Action
Do you feel inspired, amazed and moved to act?
If you would like to learn more or to take action, please follow these links to see what our partner organizations are doing.
Let's help create a better world.
Captains for Clean Water
Captains For Clean Water is a grassroots nonprofit organization advocating for clean water and healthy estuaries across Florida. We started out as a group of fishing guides that "had enough" of Florida's poor water management practices. Given the destruction seen firsthand, we were convinced that if everyone knew what we knew, the problem would have been already fixed. We discovered, the solution has been delayed for decades because of a lack of political will and public awareness.
Learn More

about Captains for Clean Water