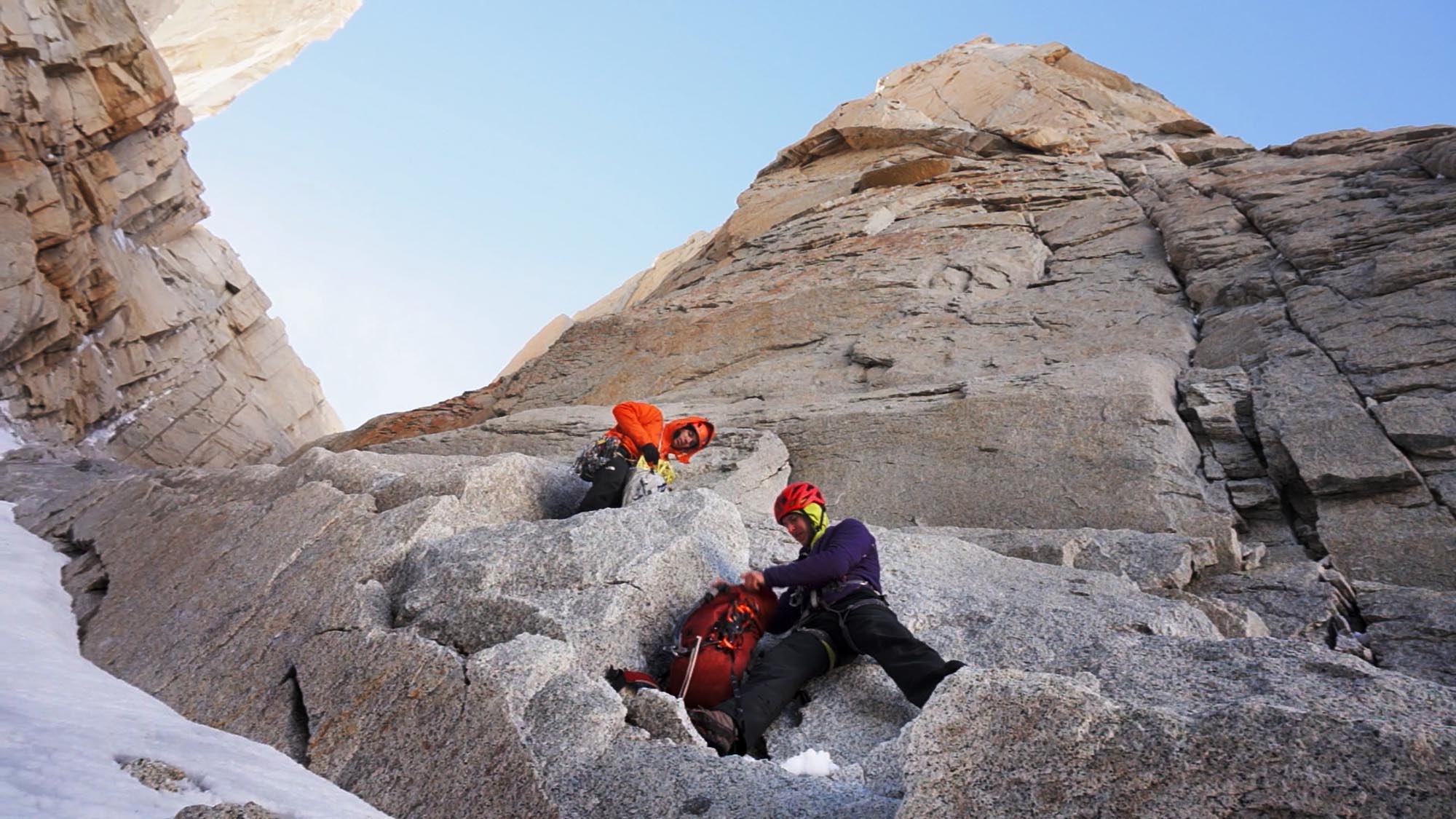 A Line Across the Sky
Year

2015

Country

USA

Duration:

40 mins
Overview
The "line" referred to in the film A Line Across the Sky is the Fitz Roy Massif, the mother of all climbing traverses. Patagonia's iconic toothy skyline traces seven summits, spans four miles and includes 13,000 imposing vertical feet of rime- and snow-covered climbing. Who better to attempt the first-ever successful traverse of the ambitious alpine route than legendary American climbing sensation Tommy Caldwell? For this trip, Caldwell brings along fellow all-star Alex Honnold, who isn't shy about his preference of warmer climates for the sport, for the ultimate crash course in alpinism. A Line Across the Sky is a work in progress that follows Caldwell and Honnold on their five-day push to complete the epic route during a rare window of good weather in February 2014. What unfolds is high-flying adventure, complete with mishaps, hilarity and camaraderie.
Production Team
Director

Josh Lowell Peter Mortimer
Festival Screenings
Featured in the 2015 Mountainfilm Festival.