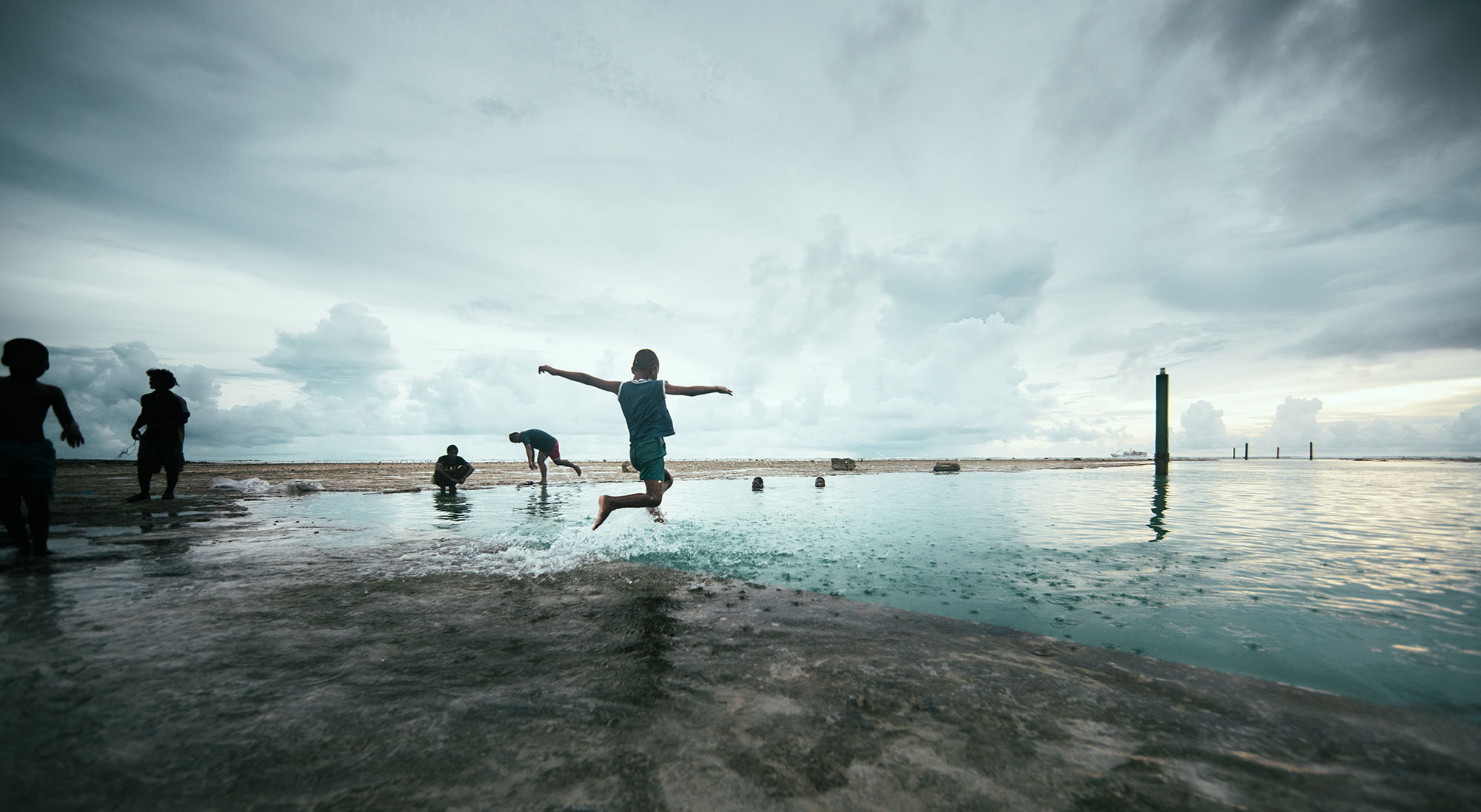 Symposium
2017 Moving Mountains Symposium: The New Normal
Friday, May 26, 2017
High Camp in Mountain Village (Telluride Conference Center)
The Symposium is open to all Palmyra, Ama Dablam and Patron passholders.
Telluride Mountainfilm will focus on climate change for its 2017 symposium, titled "The New Normal." The daylong symposium, which kicks off the May 26-29 festival, will unflinchingly delve into the most advanced science and newest developments that are critical to understanding the challenging situation. The symposium will look at the worldwide climate adaptations that are already altering the way we live, probe promising technology and innovation, and offer direct steps for the audience to effect positive change.
Mountainfilm examined climate change at its 2013 symposium, and, in some ways, every recent topic covered by the festival — food, water, population, the extinction crisis and Afghanistan — has been impacted by global warming. It's even having a deleterious affect on the 2016 Mountainfilm symposium theme of the National Parks, as recently reported by National Geographic.
"Climate change warrants more attention because it's not just a story of our time, it's really the only story of our time. What we do today will have an enormous impact on the future," said festival director David Holbrooke. "When we thought about what our remarkable audience of explorers and adventurers, thinkers and doers really needs to understand better, we kept coming back to climate change."
The New Normal symposium will have a wide range of speakers — scientists, activists and storytellers — who are on the front lines of the climate issue. As Holbrooke said, "The challenge is how to make programming on climate change feel fresh and forward thinking. We feel that The New Normal allows us to look clear-eyed at what is happening to our planet and also address how some of these potential changes can create a new and vibrant global society."
This year, the symposium will also look closely at what The New Normal means in the Telluride, Colorado, region. Mountainfilm will collaborate with the people of Ashton Hayes, a British village that has worked assiduously to become carbon neutral. Telluride has always had a reputation as a bastion of innovation, so the symposium will highlight what the local community can do to lead in America and beyond.
This year's symposium theme will extend beyond the day-long symposium on Friday. The New Normal is a broad initiative that will suffuse the festival, alter Mountainfilm's in-house operations and challenge everyone to effect positive change wherever they live.
2017 Symposium: The New Normal - Morning Session / Afternoon Session
SPEAKERS
John Holdren. With a rich resume that includes senior advisor to the director at Woods Hole Research Center and Teresa and John Heinz professor of environmental policy at the Kennedy School of Government at Harvard University, John Holdren served as President Barack Obama's chief adviser on science and technology issues. Holdren earned his Ph.D. from Stanford in aerospace engineering and theoretical plasma physics. In 1981, he was one of the first recipients of the MacArthur Fellows Program, and his other honors include the Tyler Prize for Environment (2000) and the Heinz Prize for Public Policy (2001). He is a member of the U.S. National Academy of Sciences, the U.S. National Academy of Engineering, the American Philosophical Society, the American Academy of Arts and Sciences, and the Council on Foreign Relations.
Joanie Kleypas. Kleypas is an oceanographer from the National Center for Atmospheric Research in Boulder who focuses on coral reefs and is featured in the film Chasing Coral. She'll talk about what she calls "the big trifecta — warming, ocean acidification and the loss of oxygen," which are major chemical and physical changes that will affect organisms everywhere.
Andrew Jones. An expert on international climate and energy issues, Andrew Jones is a system dynamics modeler, keynote speaker and designer of simulation-based learning environments. He co-founded Climate Interactive, a company that helped to develop C-ROADS, the user-friendly climate simulation adopted by climate analysts around the world.
Meghann Kallman. Kallman is founder of Conceivable Future, an organization that looks at the climate crisis as a reproductive justice crisis. Her group poses this question: How do you decide to have a baby when opportunities for leading a healthy and productive life are increasingly jeopardized?
Julia Olson & Avery McRae. Our Children's Trust is a coalition of bold young people who are suing the federal government over climate change. Olson is the lead attorney and McRae is an 11-year-old girl who is one of the plaintiffs in this landmark case, which is, so far, working its way through the courts successfully.
Alizé Carrére. A writer, photographer, cultural anthropologist and National Geographic Explorer, Alizé Carrére has spent several years traveling the world examining the ways humans are adapting to climate change. She has traveled from Madagascar to Norway and India to research and document the stories of the people on the front lines of climate change, such as farmers in Bangladesh who plant floating gardens in the country's rising waters.
James Balog. Environmental photographer James Balog has spent more than three decades chronicling human modification of our planet's natural systems through images. He is the founder of the Extreme Ice Survey, which is the most wide-ranging photographic study of glaciers ever conducted. His work was the subject of the award-winning documentary Chasing Ice, which screened at Mountainfilm in 2012, as well as the short documentaries 1000 Cuts (Mountainfilm 2015) and Message in a Bottle (Mountainfilm 2016). In 2009, he served as a U.S./NASA representative at the United Nations Conference on climate change in Copenhagen, and he has given presentations at places that range from TED to the White House.
Garry Charnock. In 2005, Garry Charnock brought a proposal to his tiny U.K. village, Ashton Hayes, to band together to become carbon neutral. What happened next was extraordinary: Three-fourths of the population showed up for the first meeting; the community got on board; and it has since cut its carbon emissions by 40 percent — without government funds and spearheaded by volunteers — through modifications as simple as changing light bulbs and improving insulation. Aided by a subsequent grant, Ashton Hayes built a low-carbon sports pavilion and has embarked on other social enterprises. For his work, Charnock was awarded Climate Week's "Inspirational Leader of the Year Award" in 2011 and continues to spread the word.
Adam Chambers. Chambers is a climatologist who specializes in soil and now works with the Pinhead Climate Initiative to help bring Telluride to carbon neutrality. He will discuss the program and explain local initiatives.
2017 Symposium: The New Normal - Morning Session / Afternoon Session
---
Past Moving Mountains Symposia have focused on energy, water, food, extinction, population, climate solutions and wilderness.
Previous symposia:
Take Action
Do you feel inspired, amazed and moved to act?
If you would like to learn more or to take action, please follow these links to see what our partner organizations are doing.
Let's help create a better world.
The New Normal
At Mountainfilm, we believe that climate change is the most critical issue of our time. We also believe in grassroots movements and have spent nearly four decades sharing and celebrating their powerful stories.
At this year's festival, we will join the millions of individuals, groups, agencies and organizations actively working to battle climate change.
This is The New Normal, and we invite you to help shape it. Toward this end, we encourage you to take action on our five key initiatives. Commit to taking these, and we'll celebrate you at this year's festival.
Learn More

about The New Normal