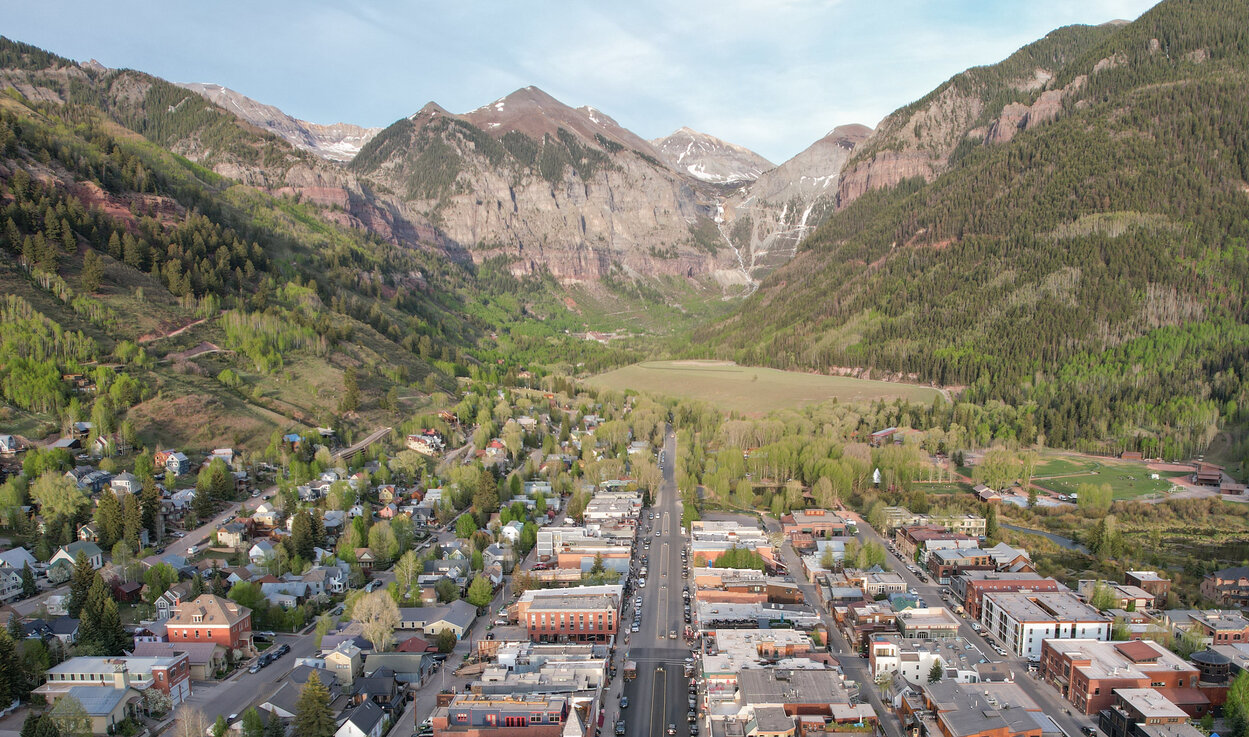 The Mountainfilm festival began in 1979, a time when Telluride was completing its transition from a hard-rock gold and silver mining community to a destination resort and ski town. The new era ushered vital fresh energy and economic life into Telluride's beautiful box canyon, and the area's rugged mountains remained the leading attraction.
It was Lito Tejada-Flores, fresh from screening his now-classic adventure and mountaineering film Fitzroy at the Trento festival in Italy, and Bill Kees, a local climber and avid outdoorsman, who inaugurated Mountainfilm. Over three nights at the historic Sheridan Opera House, they screened a dozen films, all about mountains: mountain sports, mountain cultures, mountain issues. During the days, the audiences took to the mountains themselves, climbing the thirteen- and fourteen-thousand-foot peaks with skis; kayaking the San Miguel River; and engaging in spirited conversations about the importance of wild places, adventure, art and action.
The first festivals attracted leading names in mountaineering and exploration: Royal Robbins, Yvon Chouinard, David Breashears and others. With their help, the Memorial Day weekend event quickly became a not-to-be-missed tradition for an ever-expanding circle of pioneers in diverse fields — from athletes to environmentalists and scientists to poets. Mountains soon became as much a metaphorical theme as a literal one and, as the festival expanded in size and recognition, its programming readily stretched to the leading edges of contemporary issues.
In 1999, Mountainfilm grew the scope of its operation significantly with the introduction of Mountainfilm on Tour. By taking festival films to theaters across the country and internationally, Mountainfilm accessed large and diverse new audiences that would otherwise have no window into the filmmakers' unique and important work.
Mountainfilm Today
Today, the annual Mountainfilm festival occupies over a dozen venues in Telluride and Mountain Village and fills the two towns with inspiring thinkers and doers. In addition to showcasing leading independent films and filmmakers, the weekend now includes speakers, panels, gallery exhibits of art and photography, book signings, coffee talks, student programs, music, outdoor programs and street parties. The essential combination that first set the festival apart, though — friends, adventure, passion and powerful ideas — remains firmly intact